It is now possible to unjailbreak your iPhone, iPod Touch or iPad, without having to restore or update its firmware. All thanks to the newly released Cydia Impactor tool from Saurik.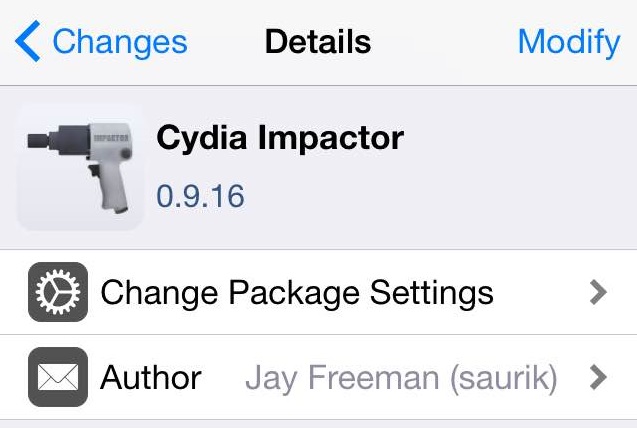 If for some reason, you want to unjailbreak your iOS device, but would like to retain the ability to re-jailbreak, simply use Cydia Impactor.
The tool is currently in beta and works only on iOS 8.3 and iOS 8.4. If you're jailbroken on an older firmware, then you must simply update to iOS 8.4 and jailbreak using TaiG.
Using Cydia Impactor to unjailbreak your iOS device is very easy. However, the unjailbreak process will erase all data on your iPhone, iPod Touch or iPad, so make sure you've backed up your device.
Also, it is important that your device is connected to WiFi and has more than 50 percent of charge.
Here's how to unjailbreak your iPhone, iPod Touch or iPad using Cydia Impactor:
Download and install Cydia Impactor from Cydia.
Launch Cydia Impactor and tap on the delete all data and unjailbreak device button.
Wait for the process to finish, it's going to take a while.
Once completed, your iOS device will reboot and you have to go through the activation/setup process again.
Good news is, you're still on the firmware that you were on before unjailbreaking.
That's pretty much it. No more restoring or updating firmware and losing the ability to jailbreak.
What do you think of this unjailbreak tool?