Whenever Apple releases another firmware generation, the cycle of Jailbreaking continues. Cydia tweaks are updated, Jailbreaks are developed and we all sit tight in anticipation for the Untethered Jailbreak iOS 6 Jailbreak.
Right now we are currently waiting for the iPhone Dev-Team to release an updated version of RedSn0w to support officially Jailbreaking the iOS 6 firmware tethered with an official distribution of Cydia. Mind you, it is possible to Jailbreak the iOS 6 firmware untethered for A4 devices right now using our unofficial method that involves manually installing Cydia.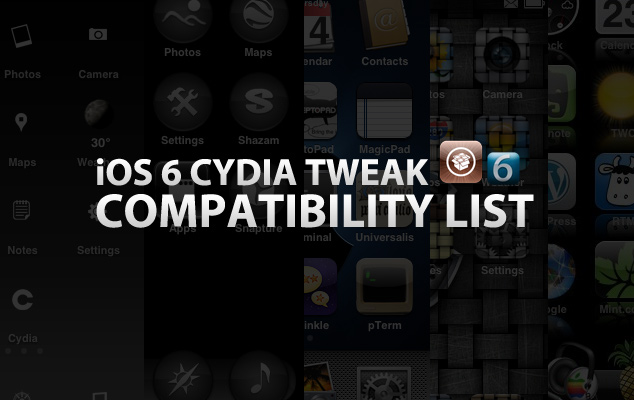 Due to this unofficial method that iJailbreak was first to report on numerous people have Jailbroken their iOS devices and have started testing Cydia tweaks to see which ones are compatible. We can officially confirm that Activator, Winterboard and Zephyr are all working on iOS 6, but as for the thousands of other Cydia tweaks available, we are left in the dark… that is until now.
Thanks to a Google Docs spreadsheet created by the Jailbreaking community, we can now all see which Cydia tweaks are compatible with iOS 6 in real-time. Check out the embedded document below and feel free to contribute to it if you have been testing Cydia tweaks for compatibility yourself.
Once the iPhone Dev-Team's official iOS 6 Jailbreak is released we will create a top iOS 6 Cydia tweaks overview, but until that time keep your eyes on iJailbreak. What Cydia tweaks are you waiting on to be iOS 6 compatible? Have you Jailbroken iOS 6 tethered yet? Share your responses in the comments section below.