We have see a few great video game emulators for the iPhone and iPod Touch, and now we are starting to see this trend continue on the iPad. Some one who has brought us some awesome emulators is ZodTTD. We have featured numerous emulators from him. Now, a developer named Yusef Napora (aka: WoozleWrangler), has taken the ZodTTD SNES emulator and tweaked it to create SNES (HD).
SNES (HD) for iPad is a full screen, full functioning Super Nintendo emulator. The iPad screen is the perfect size for SNES games. This emulator also comes with a ControlPad app for your iPhone or iPod Touch, that connects to your iPad, over Bluetooth, making the gaming experience all that more authentic. As with any emulator you have to use your own ROMs. Just install them at var/mobile/media/ROMs/SNES, via SSH or USB.
When you open the app on your iPad, you see the classic SNES system, and it automatically looks for a "controller", or iPhone or iPod Touch. There are no touch screen controls on the iPad, you must use an iPhone or iPod Touch as your controller for this emulator. It supports up to 4 players.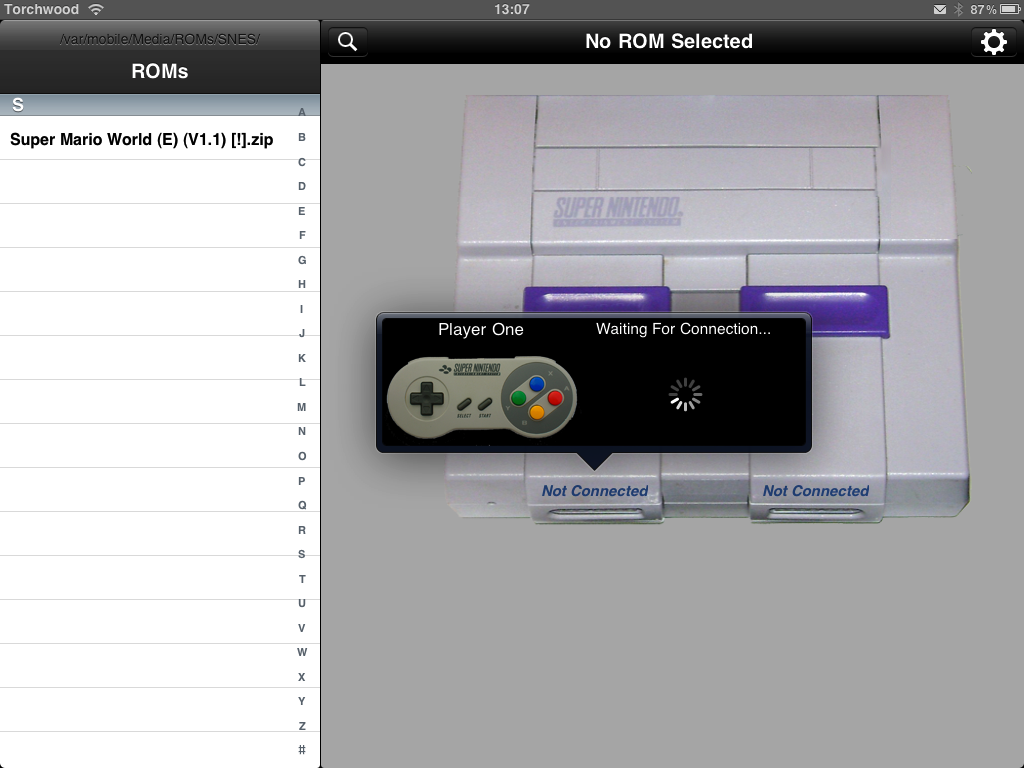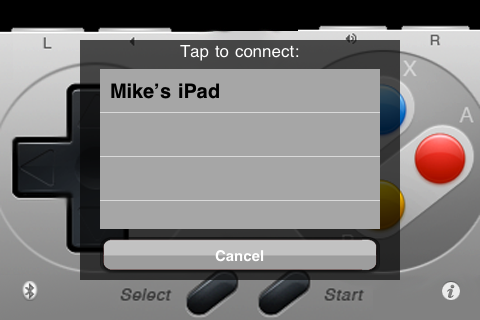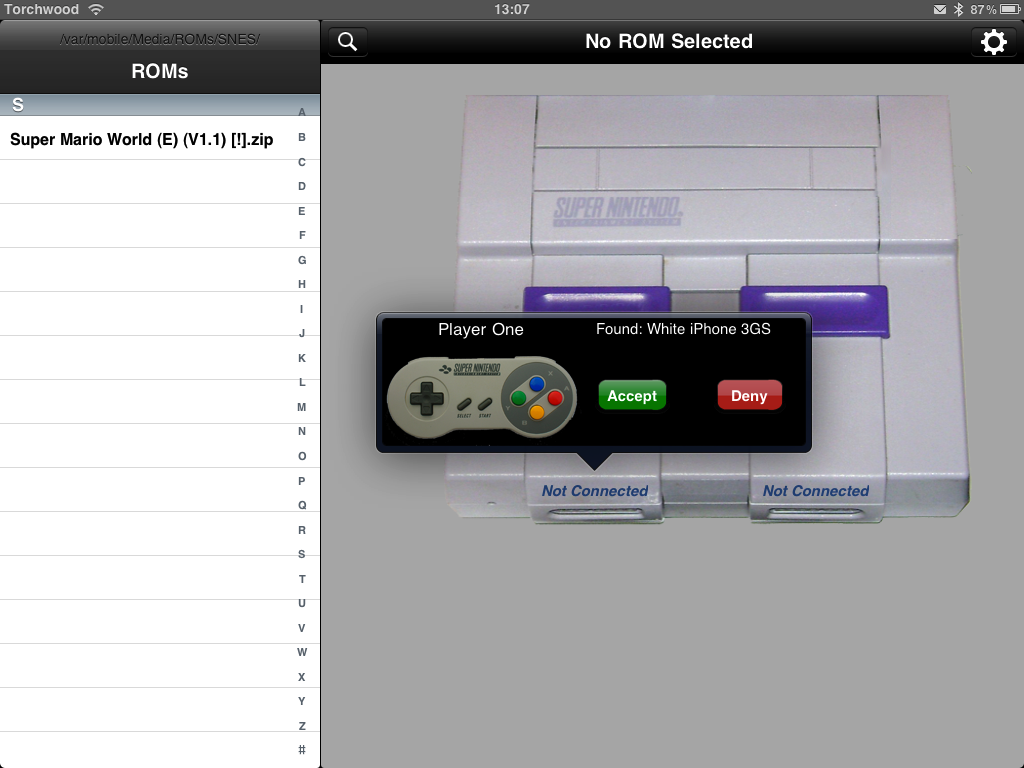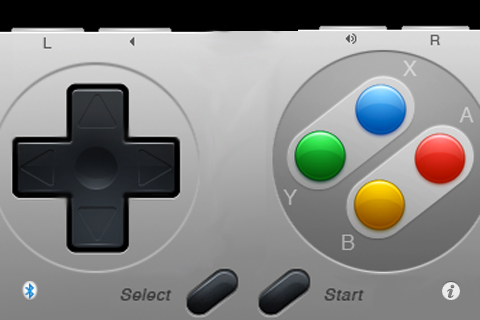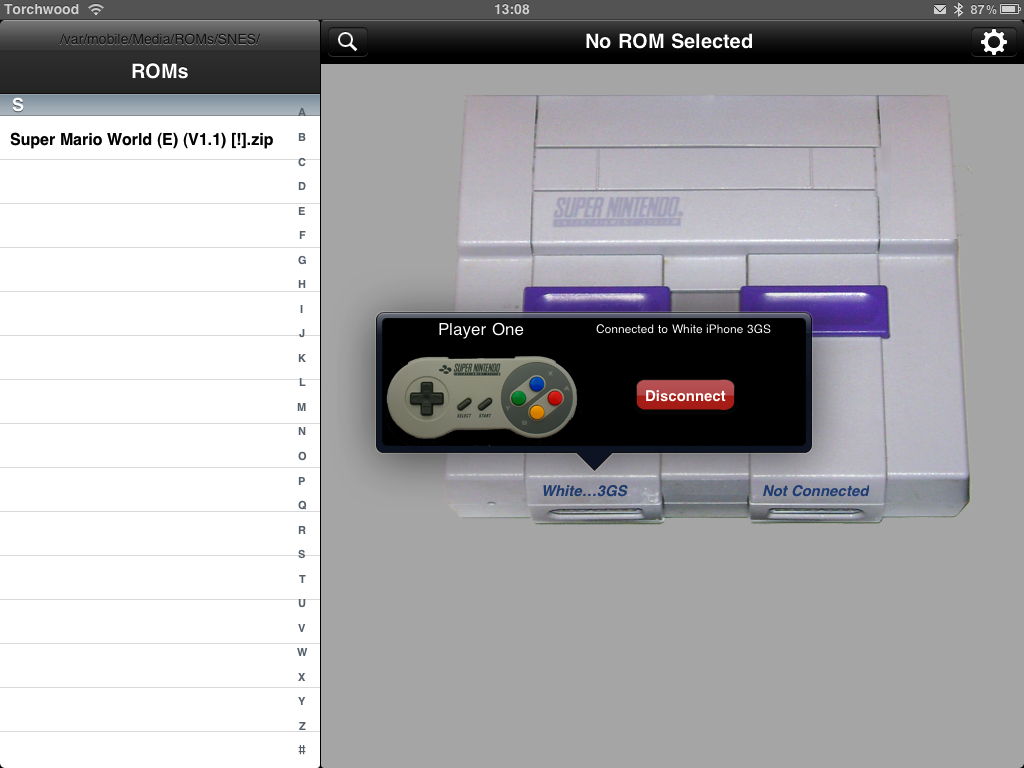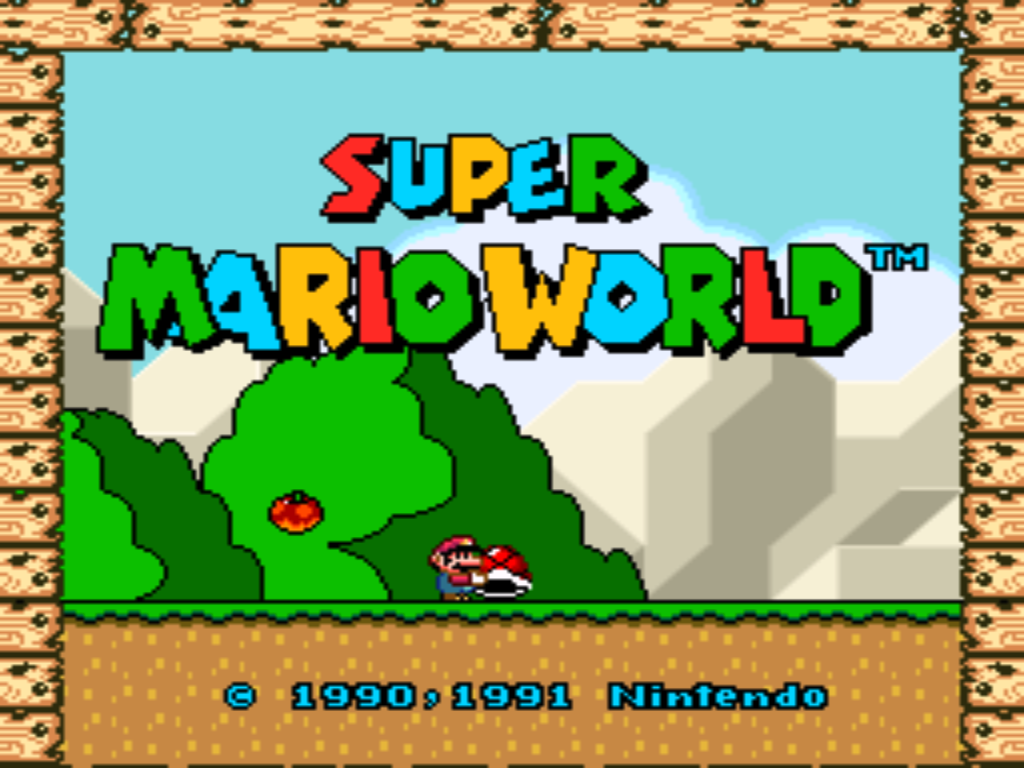 The controls over bluetooth, are seamless. The developer did a great job making the iPhone feel like an SNES controller. He has even mapped the volume up/down buttons to be your left/right bumper buttons. The gameplay is very smooth, with full audio.
Here's a video of me trying to play Super Mario World :p
The beta was released on the developer's own repo (which appears to be down now), but he says he will have this in the ModMyi repo, for the official launch. No word on pricing, or a release date, at this time, but keeps your eyes open. If you've been waiting for the right emulator to come along for your iPad, this may just be the one.
Play More Emulators From The List Below:
Joypad App: Wireless Game Controller