Pod2G Jailbreaks All iOS Devices Untethered (Except Apple TV 3G) On The iOS 5.1.1 Firmware
Earlier today we told you that hacker Pod2G Jailbroke the new iPad (iPad 3) running the iOS 5.1 firmware untethered. Even though this is an impressive accomplishment, the question on everyone's mind right now is will his exploits work on the iOS 5.1.1 firmware recently released by Apple. At the time of publishing the article on Pod2G Jailbreaking the new iPad (iPad 3) untethered on iOS 5.1, it was uncertain whether his exploits would work on iOS 5.1.1.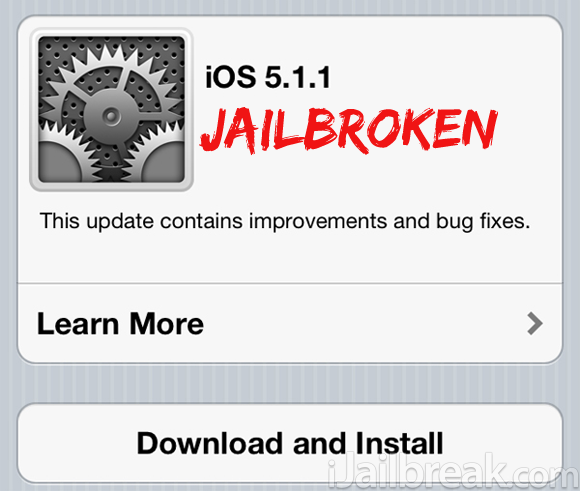 Thanks to a recent tweet by Pod2G however, we can indeed confirm that his exploits still work with all iOS devices running the iOS 5.1.1 firmware. The only iOS device that could be out of the question is the new 1080p Apple TV (Apple TV 3G). This is because the surface area to exploit on the 1080p Apple TV is much smaller than on the iPhone, iPod Touch and iPad.

Right now Pod2G needs to find 2 additional exploits to bypass using copyrighted material from Apple before he can release his Jailbreak to the public. Once this hurdle has been passed we can expect the iOS 5.1/iOS 5.1.1 untethered Jailbreak for all iOS devices including the new iPad (iPad 3) to be released in the very near future.
Are getting excited for the iOS 5.1/iOS 5.1.1 untethered Jailbreak? Share your responses and further thoughts in the comments section below…
Make sure you stay subscribed through our social media feeds, so that you never miss a beat, by liking us on Facebook, following us on Twitter and joining our circle on Google+.
Hey, you! Join the iJailbreak Insider for weekly newsletters, Jailbreak alerts, contests and more. (No spam, we promise)