The iPhone Dev Team have released PwnageTool 4.1. It is a multi device jailbreak tool, for Mac OS X, that allows you to build a custom ipsw to install on the iDevice of your choosing. PwnageTool 4.1 supports iPhone 3G, 3GS, and iPhone 4. iPod Touch 3G, and 4G, iPad, and Apple TV 2G. PwnageTool is great for unlockers, as you can preserve your baseband, and still use ultrasn0w, after you update.
As always, we like to bring you a tutorial to go with these new tools, and this time is now different. Here is our tutorial on building a custom IOS 4.1 ipsw. We are doing it for iPhone 4, but the process is pretty much the same for all iDevices.
What you need:
PwnageTool 4.1
The iOS 4.1 firmware, for your device (Download here).
Open PwnageTool 4.1. You'll get the usual copyright warning. Just click "OK".
Next select which device you want to build a custom firmware for. We have chosen iPhone. Once you have chosen, click the blue arrow to continue.
Now you need to select which firmware you need for your device. Make sure you pick the right one, or your restore later will fail right away. In expert mode you have to manually find your firmware. Typically, firmware is stored here: "username"/Library/iTunes/iPhone Software Updates.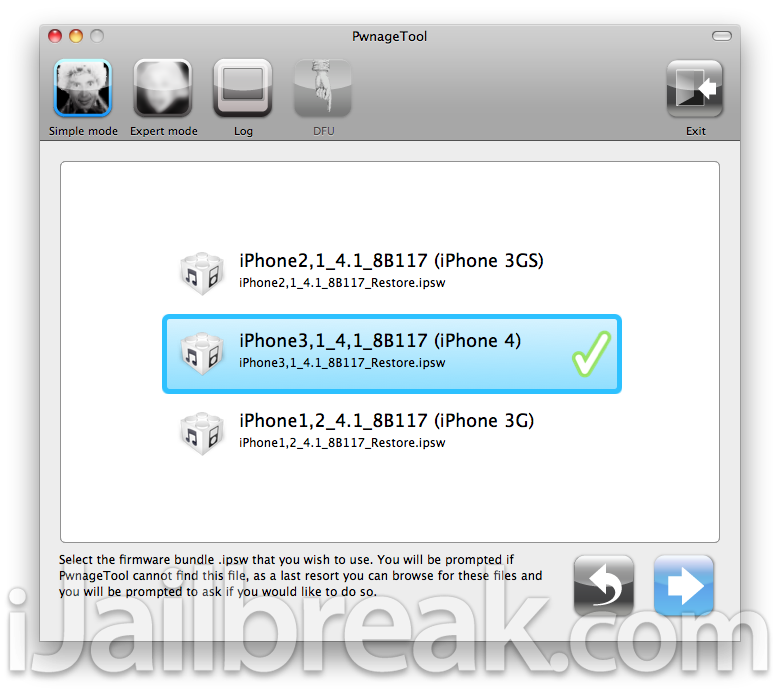 Once PwnageTool confirms you have a valid IPSW, you will be informed that you are going to build a custom IPSW. It will also ask you if your SIM is on an official carrier. This to determine if your device needs to be "hacktivated". For unlockers, PwnageTool automatically preserves your baseband.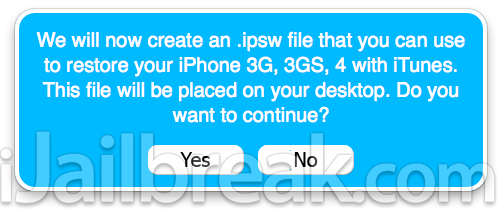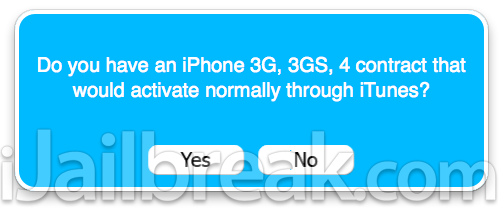 Next, PwnageTool will build your custom firmware. The process can take about 5 to 10 minutes, so don't get impatient and interrupt the process. Part way through, you'll be asked to enter your administrator password.
You custom firmware is done! You should see it on your desktop. Now, PwnageTool will help you get your device into DFU mode, in preparation for the restore in iTunes. Just follow the instructions, exactly and you'll be fine. PwnageTool will let you know if you get it wrong, and let you try again.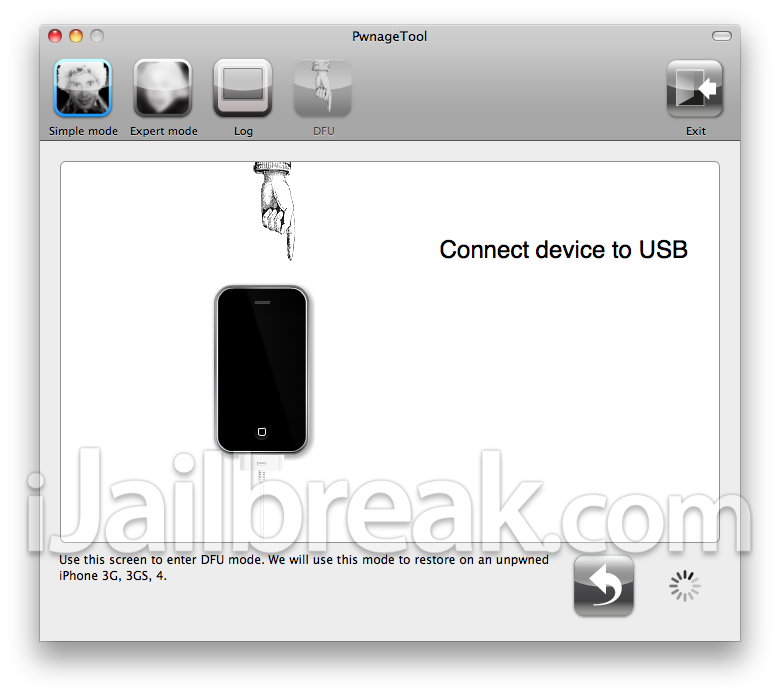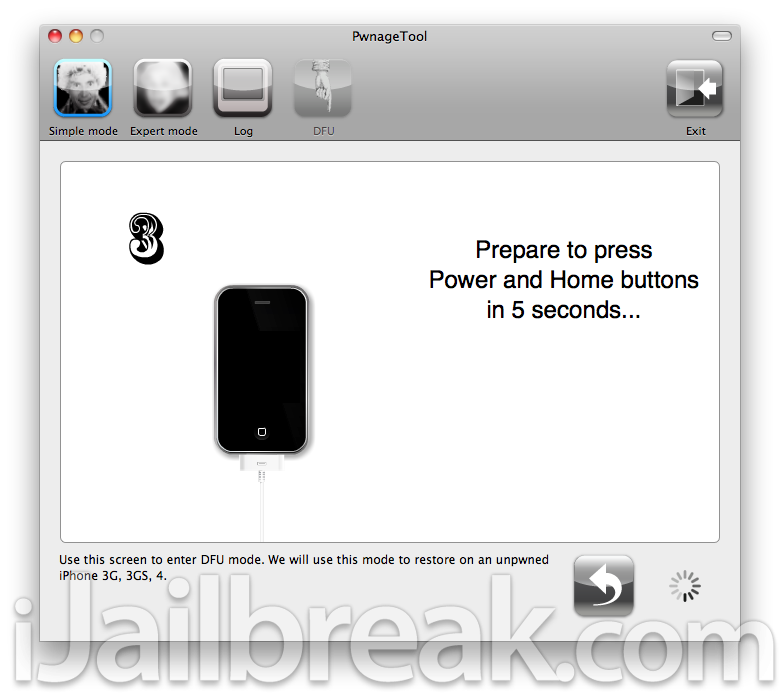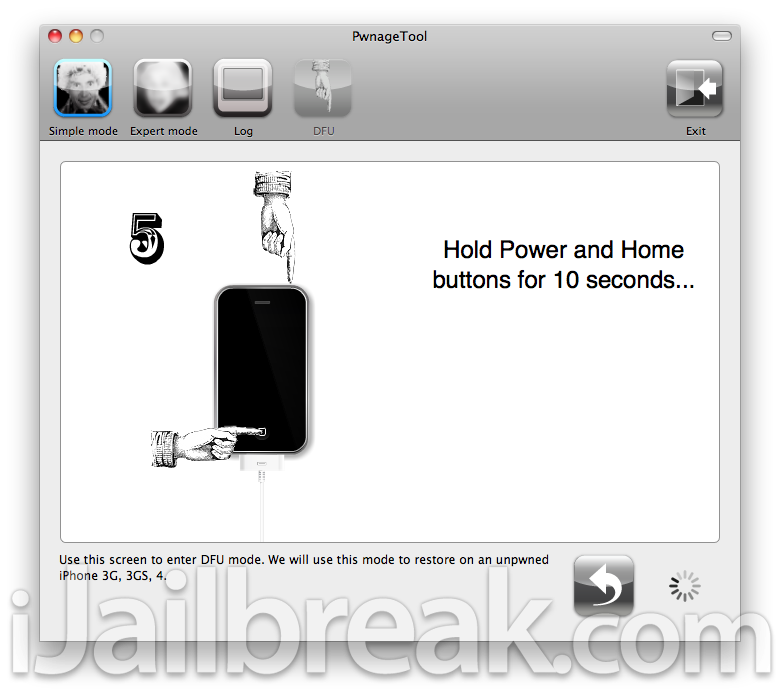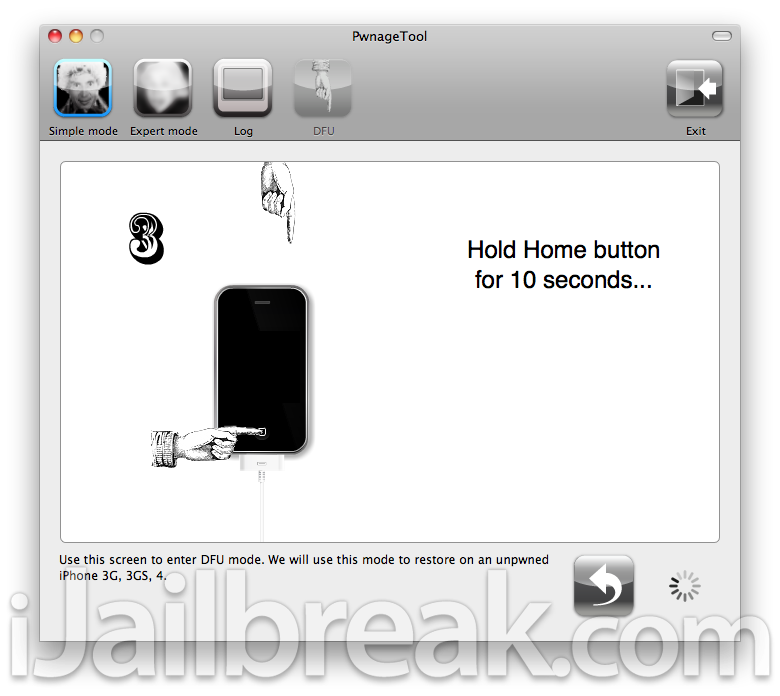 If you're not successful, you'll see the message on the left. If you are, you'll see the message on the right, and you can continue on to your restore.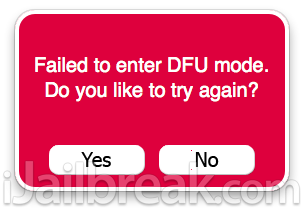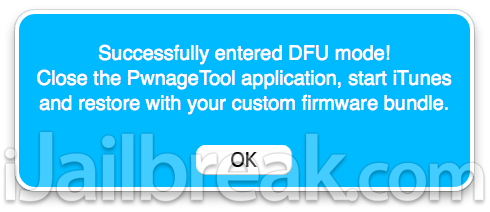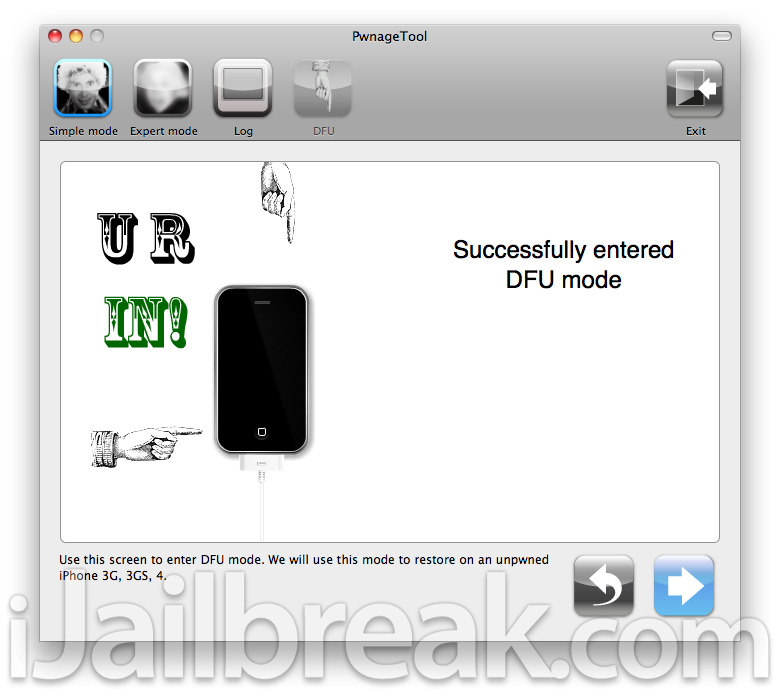 Phew! You did it! All that is left is to restore your device in iTunes. Open iTunes, and it will recognize your device and give you a warning that it is in recovery mode and needs to be restored. That's fine. Just press and hold "Option" (on your keyboard), and then click "Restore" in iTunes. Navigate to your custom ipsw, and iTunes will do the rest. When that process is done, you'll have a freshly restored, and jailbroken device. Congrats!
If you have any questions, or issues along the way, feel free to comment below. Hopefully, we will be able to help you out!