DreamBoard is a WinterBoard alternative that can theme your jailbroken iPhone, iPod Touch or iPad in a more intuitive and dynamic way. Instead of having to worry about setting up complicated icon layouts, that is required in complex WinterBoard themes, with DreamBoard activating and switching between themes takes place in just a few taps of your finger. With DreamBoard you can take theming your iPhone, iPod Touch or iPad to another dimension!
Note: If your iPhone, iPod Touch or iPad is not jailbroken you can follow our how to jailbreak guides by clicking here.
Step 1: The first thing you will need to do is launch Cydia from your iDevices SpringBoard.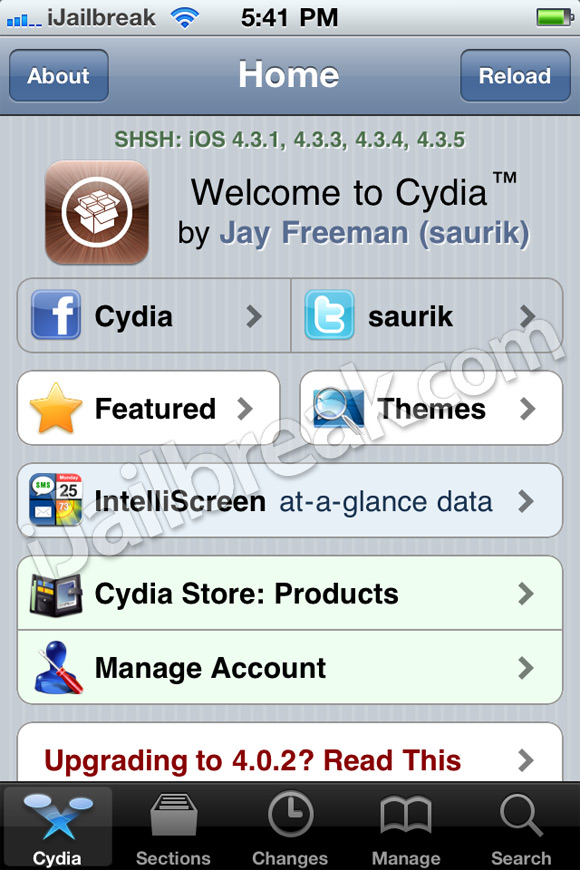 Step 2: Tap the Search tab located on the bottom tab bar and search for DreamBoard.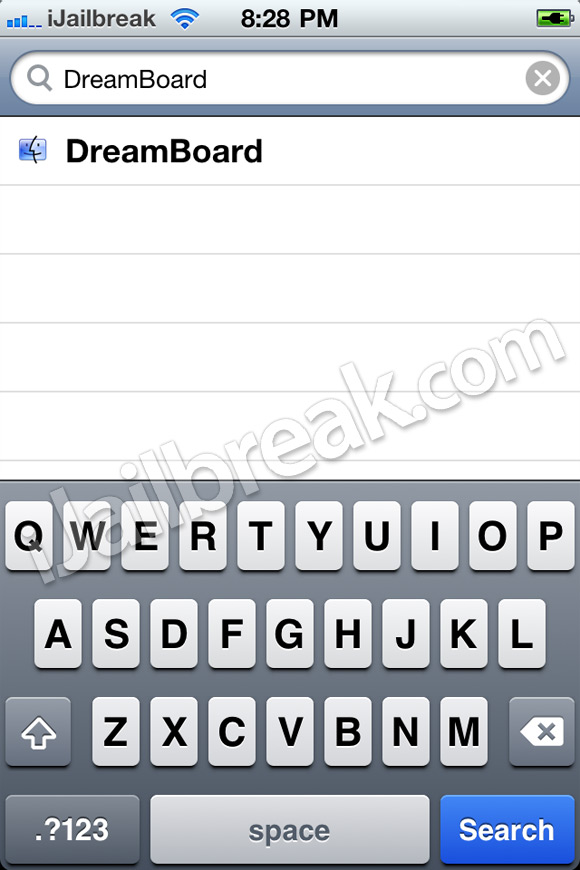 Step 3: Once DreamBoard appears, tap it.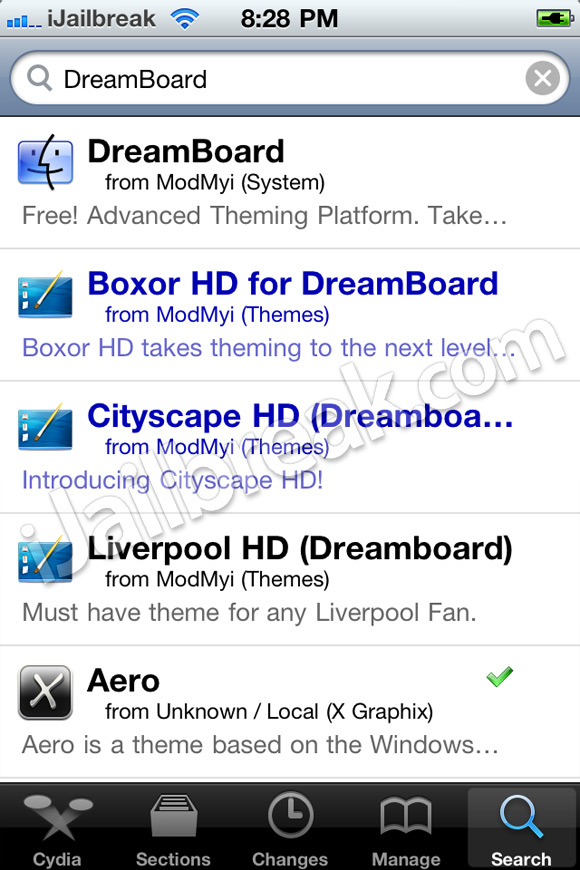 Step 4: You should see DreamBoard (version 1.1.4) or a higher version depending if DreamBoard has been updated. Tap Install.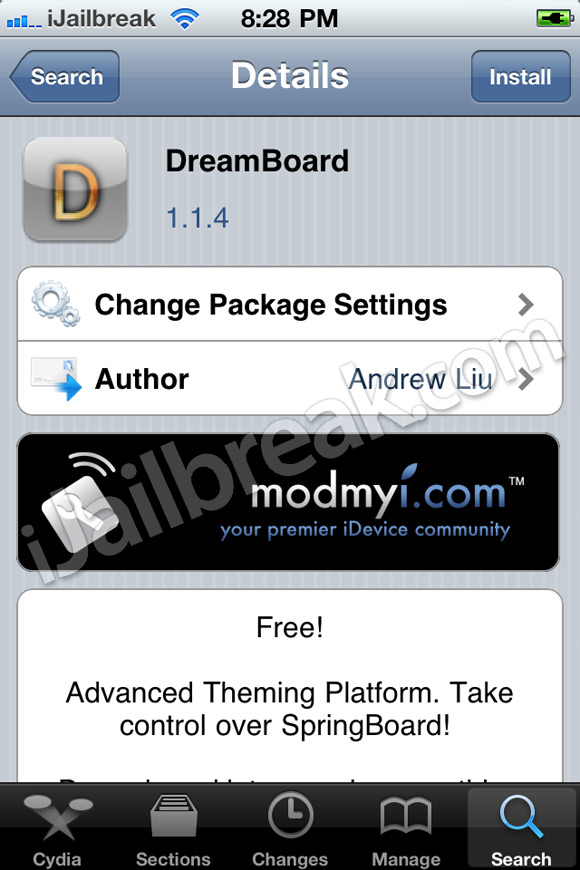 Step 5: Tap Confirm in the top right corner.
Step 6: You should now see the DreamBoard package being installed. Once installation is done, tap Restart SpringBoard.
Step 7: Once your iDevice has finished restarting its SpringBoard, Slide to Unlock and you should see the DreamBoard icon on your SpringBoard, tap it.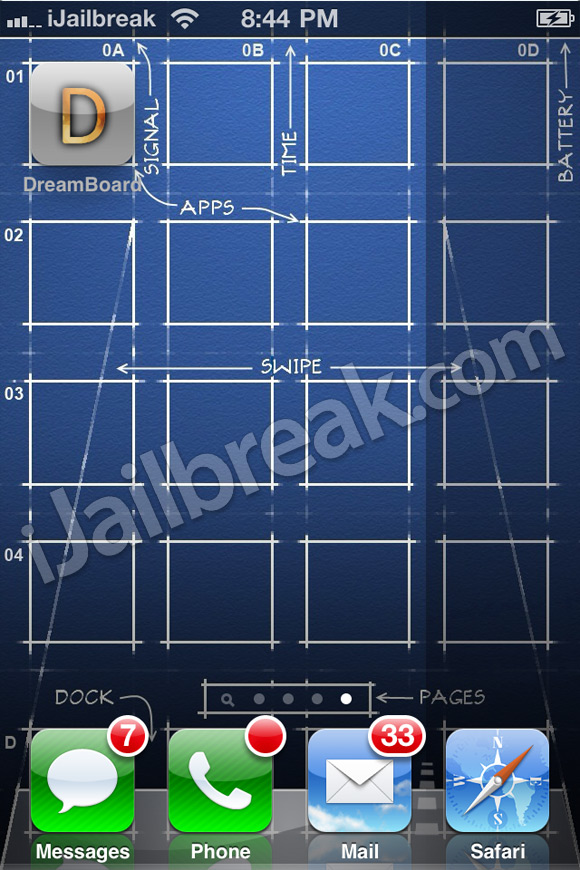 Step 8: Upon clicking the DreamBoard icon you will notice a very simple GUI (graphical user interface) where by default two themes will appear – your stock iOS theme, and an Android HTC based theme.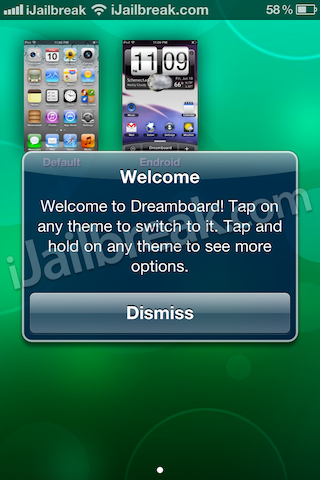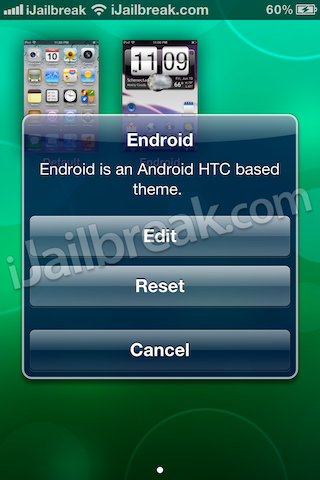 Activating themes and switching between themes could not be simpler with DreamBoard. Simply tap on the theme you wish to activate, and without even having to respring your iDevice the theme will activate. If you wish to switch your theme simply launch the DreamBoard utility once again from your SpringBoard, tap the theme you wish to activate. If you decide to install more themes from Cydia they will show up the same way and are activated the same way.
Congrats! You just learned how to install DreamBoard on your jailbroken iPhone, iPod Touch or iPad. For more how to guides from iJailbreak.com check out our how to section by clicking here. Leave any questions or thoughts in the comments section below.