This guide will show you how to jailbreak iPod Touch 3G and 4G on iOS 4.1 using GreenPois0n. Keep in mind that GreenPois0n can only be used to jailbreak iOS 4.1. If you need to jailbreak iOS 4.0, 4.0.1, or 4.0.2, use LimeRa1n (Windows).
Note: THIS ONLY WORKS FOR WINDOWS. A WI-FI connection is required for Cydia updates.
STEP 1: Download GreenPois0n (link here)
STEP 2: Connect your iPod Touch to the computer via USB, power off your iPod Touch and launch GreenPois0n jailbreak tool.
STEP 3: Click "Prepare to jailbreak" (DFU).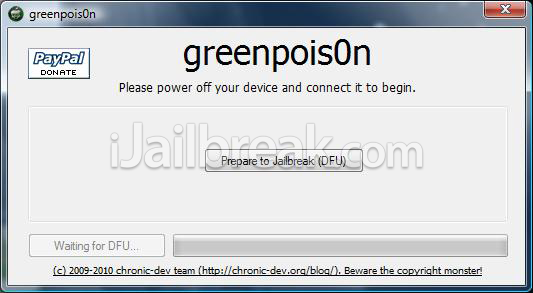 STEP 4: There will be a series of on-screen instructions, so follow everything you're told to do.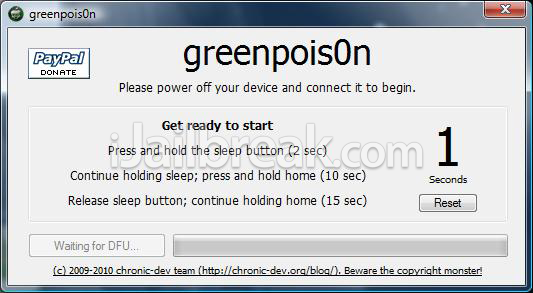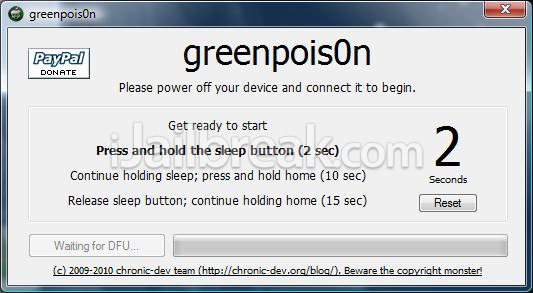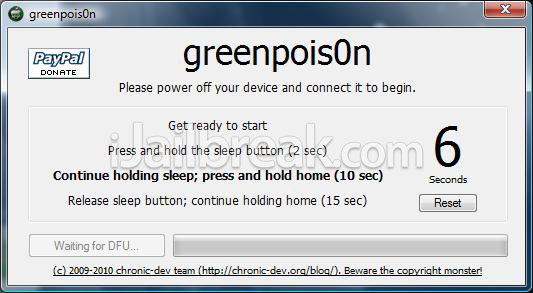 STEP 5: Now your iPod Touch can be jailbroken. Simply click on "Jailbreak".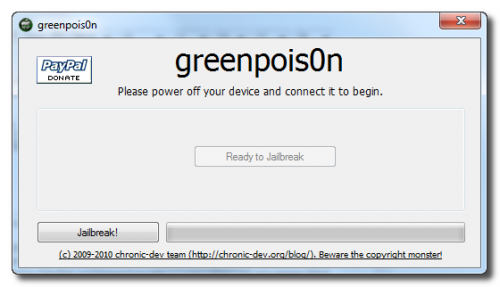 STEP 6: Your iPod Touch is now jailbroken and you'll see a "Loader" icon on the iPod Touch SpringBoard.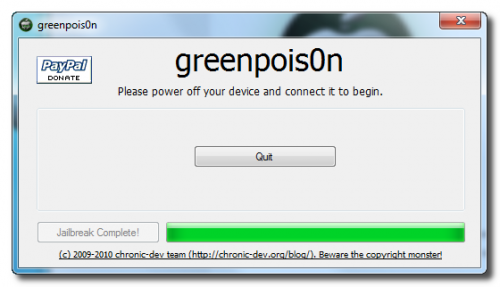 STEP 7: Press "Loader" icon and "Install Cydia".
STEP 8: After Cydia is installed, a window will prompt you: "Do you want to remove Loader from your device". Click "Remove".
STEP 9: Through a Wi-FI connection, launch Cydia, and installation files would be downloaded and automatically installed.
Now you're running an iPod Touch 3G/4G jailbroken on iOS 4.1. Enjoy!