iPhone developer iH8sn0w is presently working on Sn0wbreeze v2.0, and lately receiving emails asking how to, or is it possible to jailbreak iOS 4.1with Sn0wbreeze v1.8? This guide will show you how to jailbreak iOS 4.1 usingSn0wbreeze v1.8.
Sn0wbreeze v1.8 can jailbreak iPhone 3GS (old bootrom, and your iDevice must be pre-jailbroken on iOS 4.x) iPod Touch 2G (non MC model) and iPod Touch 3G. If your an iPhone 3G user, use RedSn0w 0.9.5b5-5 to jailbreak iOS 4.1 beta.
Step 1: Download and install the latest version of iTunes (9.2.1) and .NET Framework 3.5 (required for Sn0wbreeze). Sync your iDevice with iTunes to back-up it's data.
Step 2: Download Sn0wbreeze (v1.8-BETA) and iOS 4.1 firmware for you iDevice (Make sure you download the right version).
Step 3: Launch Sn0wbreeze and you should see Sn0wbreeze – V1.8 – BETA for 4.1. Click "Next".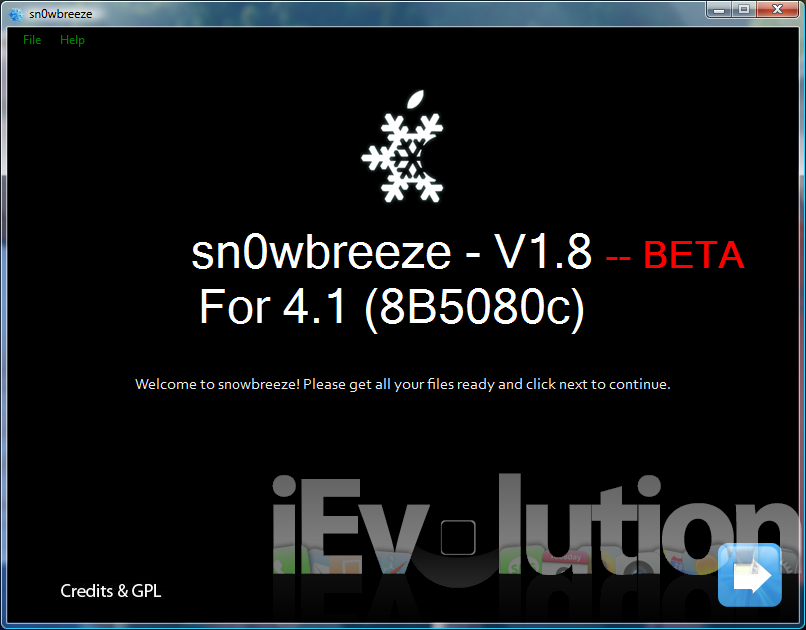 Step 4: You'll notice two modes, Simple and Expert. Below is a description of each mode and it's purpose: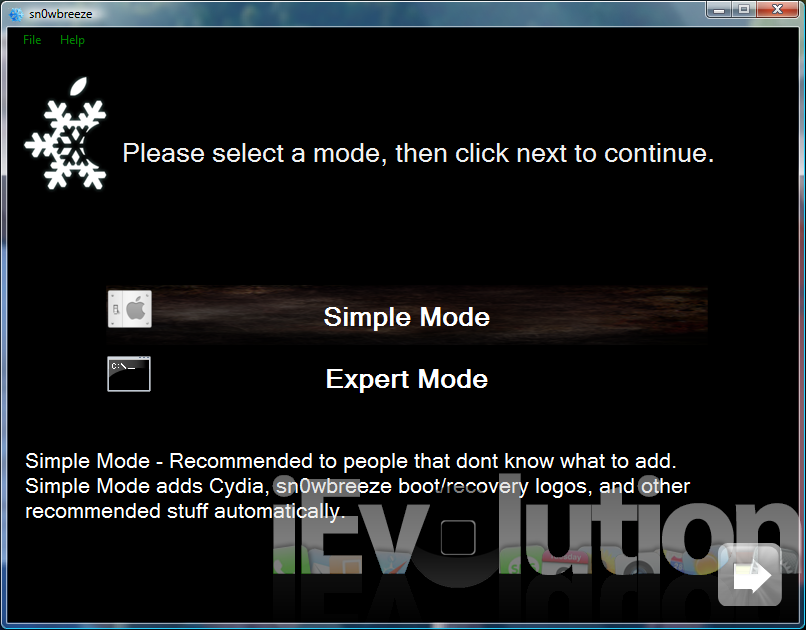 Simple Mode – Recommend to people that don't know what to add. Simple Mode adds Cydia, Sn0wbreeze boot/recovery logos, and other recommended stuff automatically.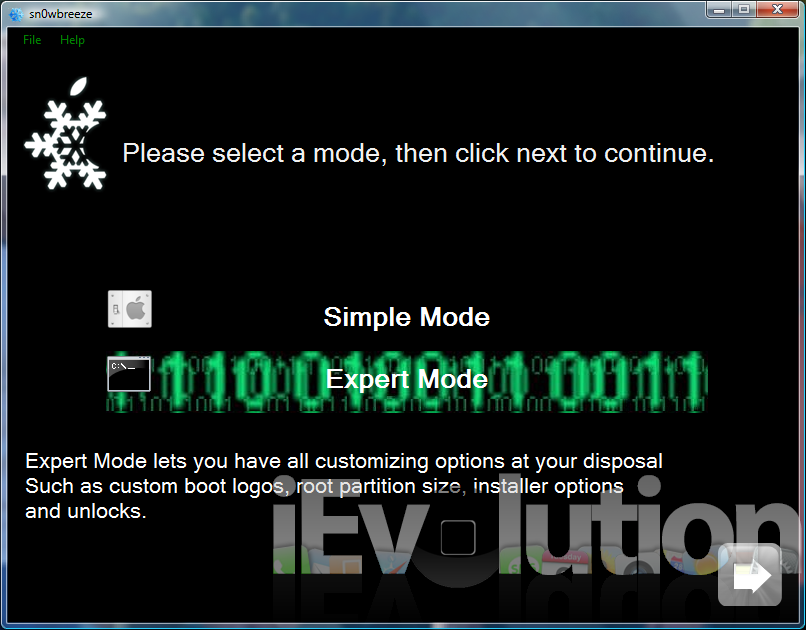 Expert Mode lets you have all the customizing options at your disposal. Such as custom boot logos, root partition size, installer options and unlocks.
Step 5: I recommend selecting "Simple Mode" and click "Next".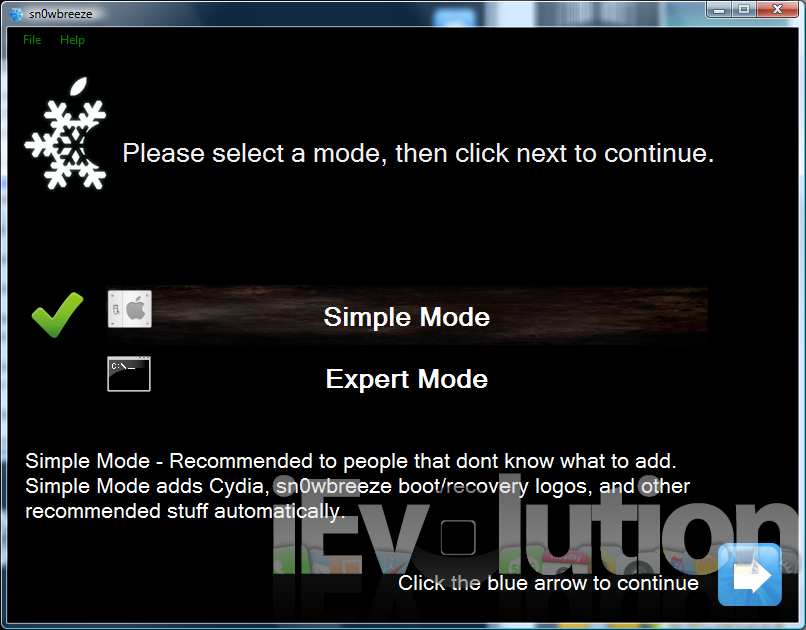 Step 6: Sn0wbreeze will ask you to browse for iOs 4.1 BETA .ipsw firmware. Click "Browse" and navigate to the location where you saved the .ipsw, select it. Sn0wbreeze will then verify and click "Next".
Note: A pop-up window appears asking to activate your iPhone for hacktivation. Click "Yes" if needed or "No" if you're on an officially supported carrier. (Rogers, Telus, AT&T, Bell, etc.)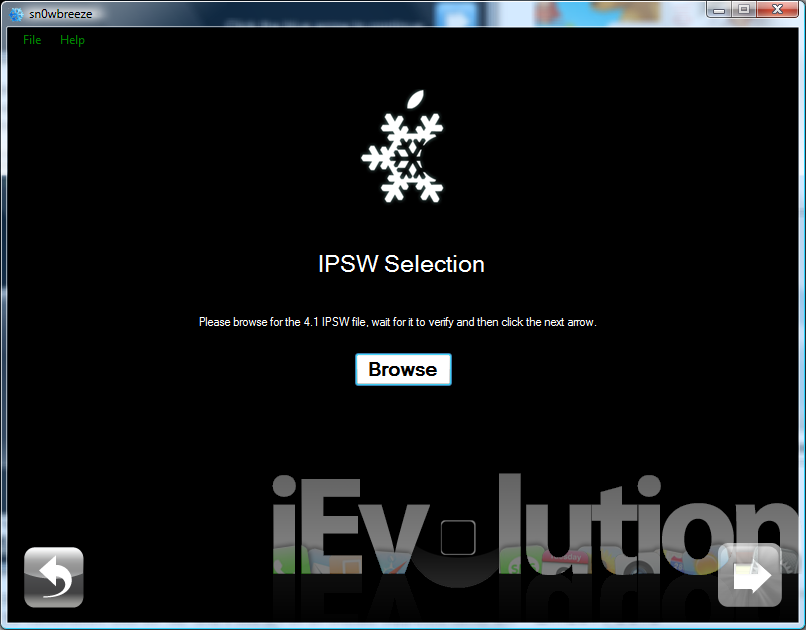 Step 7: Sn0wbreeze will create the custom firmware for your iDevice which will be used to jailbreak iOS 4.1.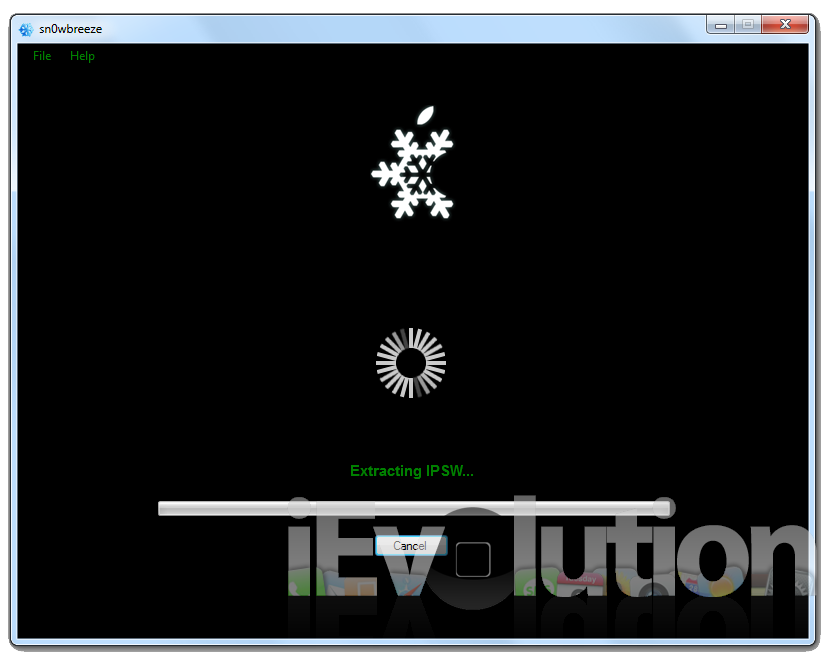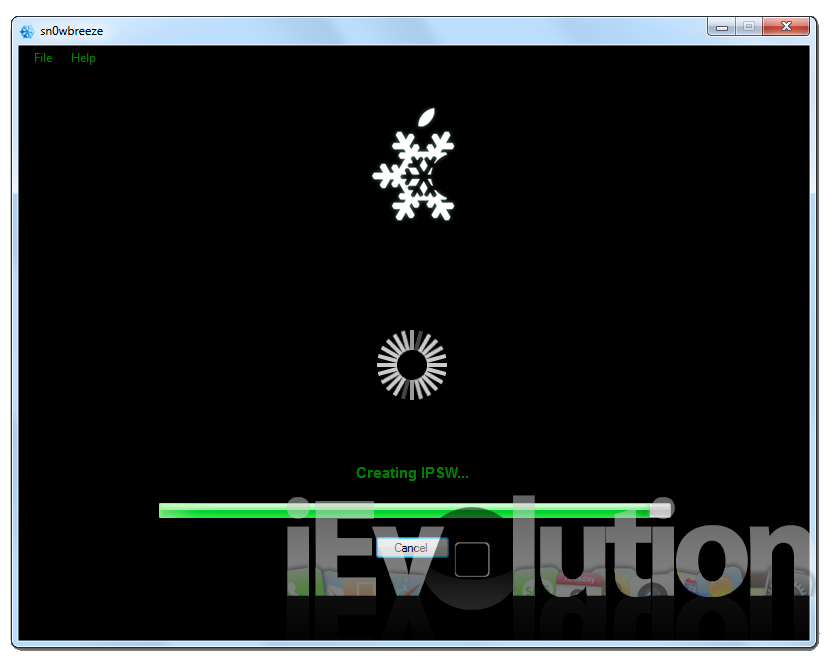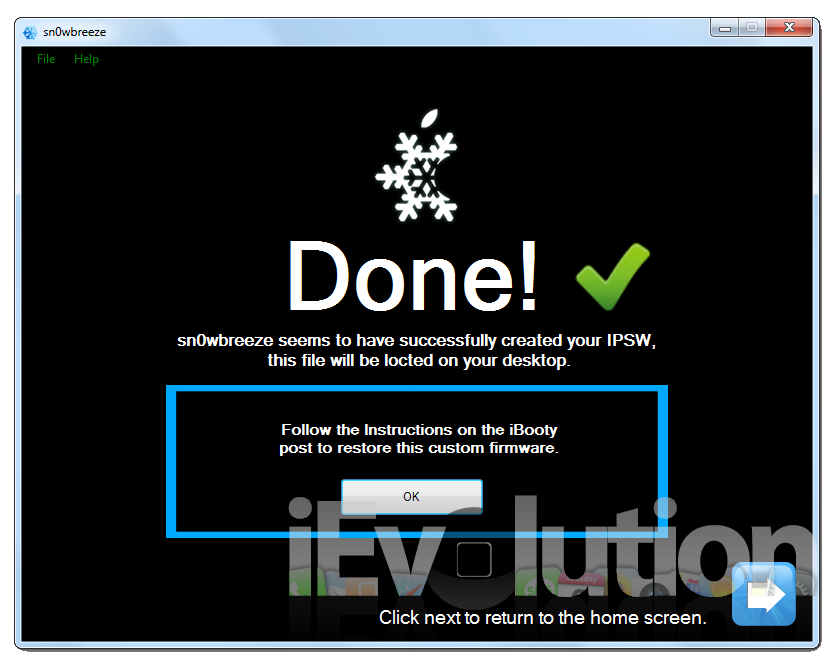 Step 8: Once Sn0wbreeze has finished creating your custom firmware, you will have to enter recovery mode and restore your iDevice. To do this, connect your iDevice to iTunes, select your iDevice from the sidebar and press and hold "Shift" key and click on "Restore" (SHIFT + Restore).
Step 9: iTunes will then prompt you for the IPSW firmware file. Select the custom .IPSW file you created using Snowbreeze and click "Open".
Step 10: iTunes will now restore your iDevice with the custom iOS 4.1 BETA created with Sn0wbreeze. Be patient as the process takes some time… As soon as iTunes is done restoring, your iDevice will restart automatically.
Done. Now you should have a fully jailbroken iDevice running iOS 4.1. Enjoy! (Thanks Taimur Asad for providing some screenshots)
Note: Sn0wbreeze will prompt you with this warning. Please read carefully and understand the following message.