If you have a Jailbroken iPhone, iPod Touch or iPad and have not experimented with WinterBoard, I wouldn't know what to say. WinterBoard is essentially a theming platform for iOS that allows you to dramatically change the look and feel of your Apple device of choice. One simply downloads "themes" from Cydia, and then applies them through WinterBoard.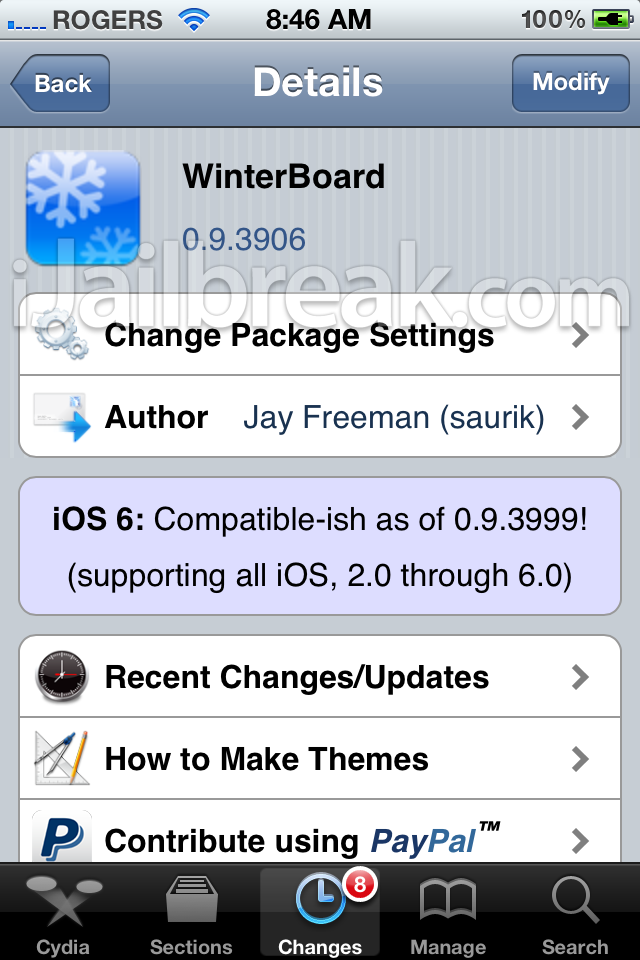 Up until now WinterBoard has been broken on the iOS 6 firmware generation, and did not function correctly. Thanks to a recent update however, bringing WinterBoard to version 0.9.3999, it is now "compatible-ish" with iOS 6. This means if you really wanted to you could follow our unofficial guide for Jailbreaking iOS 6 and install WinterBoard. We recommend waiting for the iPhone Dev-Team to release an official and more stable Jailbreaking solution though.
WinterBoard now joins the ranks of Zephyr and Activator in iOS 6 compatible tweaks. We will soon make an official list of iOS 6 compatible tweaks, but until that time you can find WinterBoard in the default Telesphoreo Tangelo repository for free.