Whatever your reason for sticking to the iOS 6.1.x firmware on your iPhone, iPod Touch or iPad you will be glad to know that it is now possible to Jailbreak the higher bands of 6.1.x, which includes 6.1.3, 6.1.4 and 6.1.5, untethered utilizing a brand new Jailbreaking tool called P0sixpwn.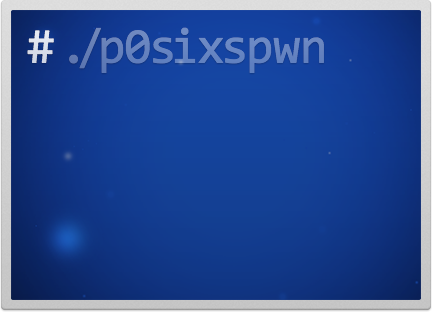 The P0sixpwn Jailbreak tool is compatible with both Mac OS X and Windows and will Jailbreak all iOS Devices that can run the 6.1.3, 6.1.4 or 6.1.5 firmware. And if P0sixpwn sounds familiar it is because it was originally released as a Cydia package for pre-Jailbroken A4 devices.
Before we get right into the tutorial on Jailbreaking your device with P0sixpwn it is important to note the following:
The Jailbreak supports ALL iOS Devices capable or running 6.1.3, 6.1.4 and 6.1.5.
Apple isn't signing iOS 6.1.x on A5 devices and above (like the iPhone 5) so if something goes wrong during the jailbreak or afterwards forcing you to restore, there is no way to reinstall iOS 6.1.x. You will be forced to upgrade to the latest iOS 7 version without the possibility of downgrading from iOS 7 to 6.1.x either.
Ensure that you backup your device through iTunes or iCloud before going ahead with the jailbreak.
Disable any kind of passcode protection on the device you are Jailbreaking.
How To Jailbreak 6.1.3, 6.1.4 And 6.1.5 Untethered
Step 1) – The first thing you will need to do is download P0sixpwn for Mac OS X or Windows. You can do so by visiting the official P0sixpwn website or the iJailbreak Downloads Section.
Step 2) – Extract P0sixpwn if it hasn't been done automatically and launch the application.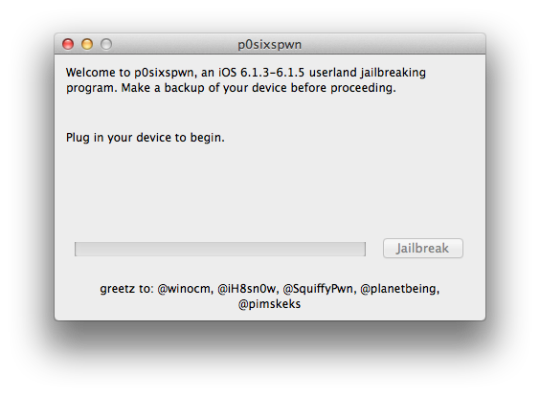 If Mac OS X prevents you from opening P0sixpwn by returning you with "P0sixspwn can't be opened because it is from an unidentified developer," right click on the app icon and then click the Open option. Finally click on Open again when you get the "p0sixspwn is an application downloaded from the Internet. Are you sure you want to open it?" prompt.
On Windows ensure you run P0sixpwn as an administrator.
Step 3) – Plug your iPhone, iPod Touch or iPad into your computer, back it up through iTunes and then disable any active passcode if you haven't already.
Step 4) – Finally click the Jailbreak button and watch the magic happen. Your device will reboot a few times and then it will be automatically Jailbroken on your version of 6.1.x. Congratulations!
Let us know if you run into any errors in the comments section below.