How To: Jailbreak iPhone 3G/3GS On iOS 4.1 Using PwnageTool (Mac)
This guide will show you how to jailbreak iPhone 3G/3GS on iOS 4.1 using PwnageTool on Mac OS X.
STEP 1: Download PwnageTool 4.1 (link here), latest version of iTunes (link here) and iOS 4.1 for iPhone 3G (iPhone1,2_4.1_8B117_Restore.ipsw) and iPhone 3GS (iPhone2,1_4.1_8B117_Restore.ipsw) here.
STEP 2: Launch PwnageTool. You'll get the usual copyright warning. Just click "OK".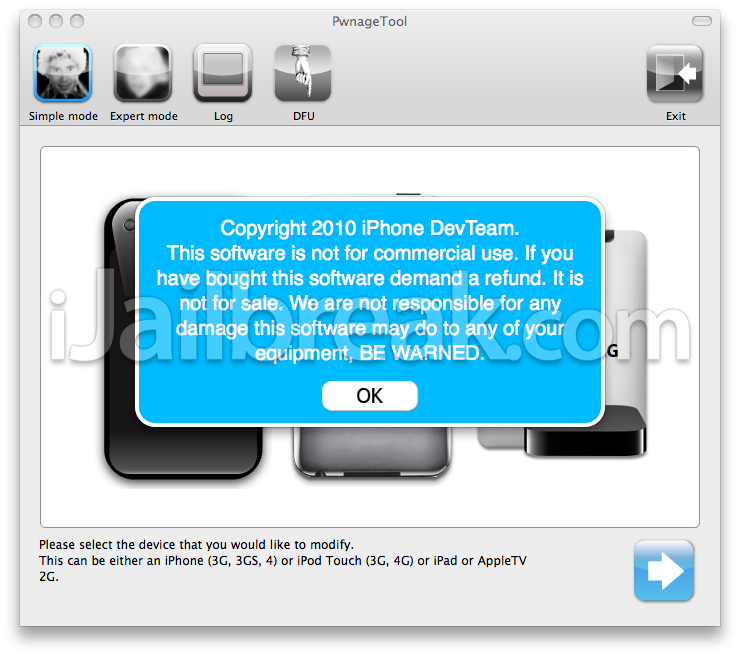 STEP 3: Select "Expert mode" from the top menu bar located on the left side.

STEP 4: Select iPhone 3G/3GS. A Check-mark will appear over the image, then click the Blue arrow to continue.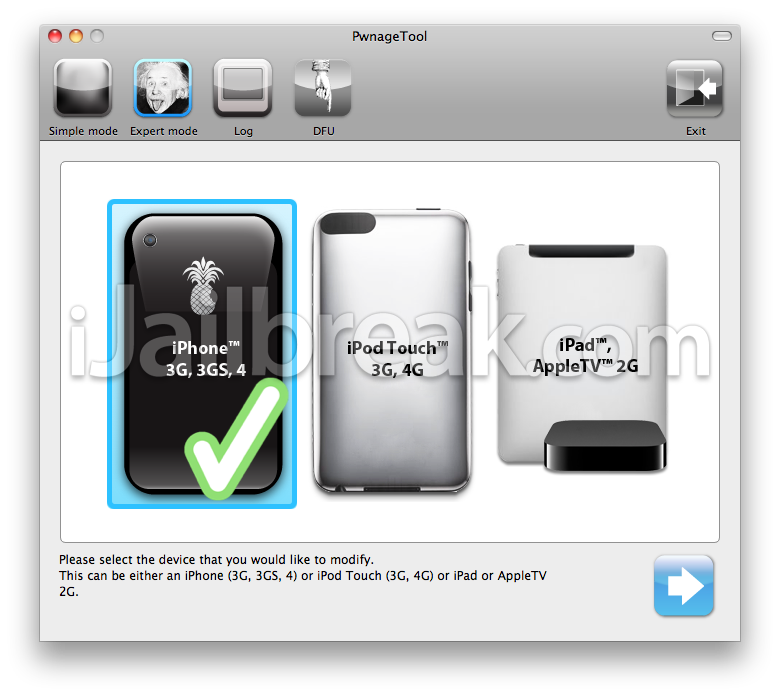 STEP 5: Click "Browse for IPSW…" button and select the iOS 4.1 downloaded from STEP 1 (make sure it's the correct IPSW for iPhone 3G or iPhone 3GS).
STEP 6: A menu screen will appear, select "General" and click the Blue arrow.
STEP 7: Select "Activate the phone" if you're on unofficial carrier. Deselect "Activate the phone" if you're on official carrier (AT&T, Rogers, Telus, etc.). Click the Blue arrow button to continue.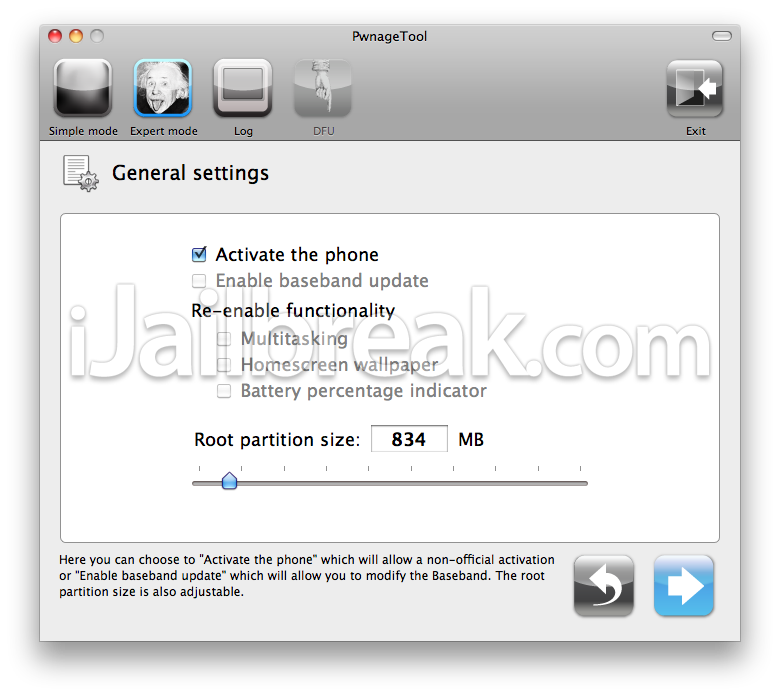 STEP 8: A Cydia settings menu will appear which you can create custom packages so you don't have to manually install through Cydia later. Once you have choosen, click the Blue arrow button.
STEP 9: A Custom package settings menu will appear and you can leave these settings as is. Click the Blue arrow button to continue (you should be back at the "General" menu).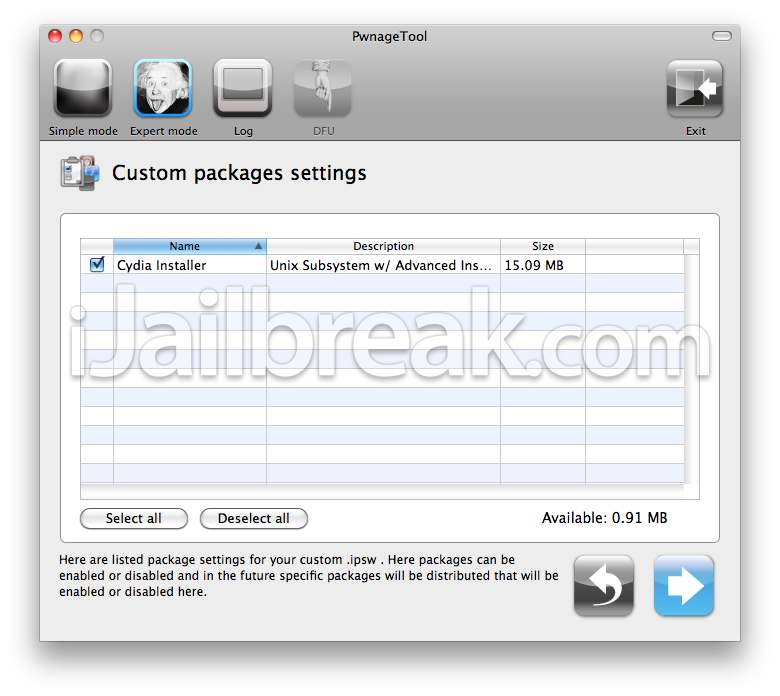 STEP 10: Select "Build" and click the Blue arrow button.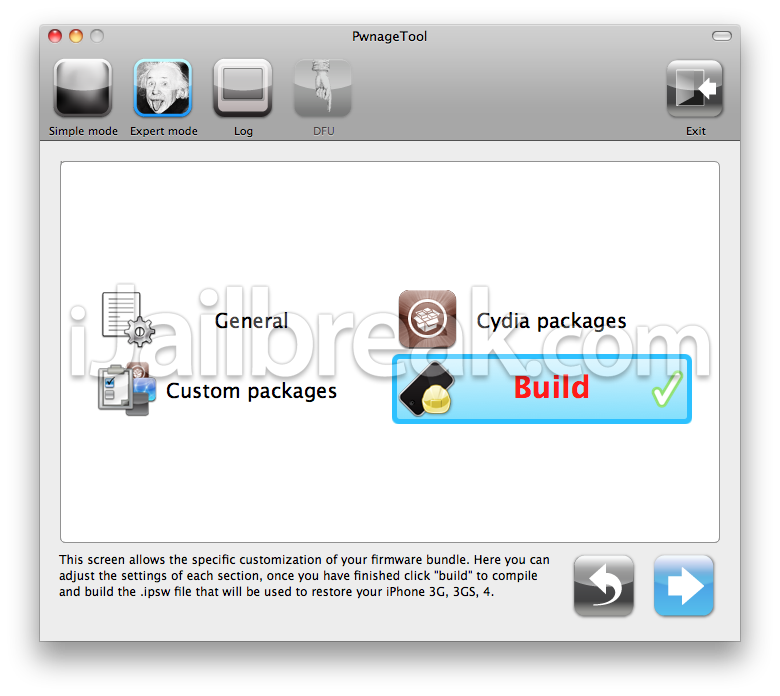 STEP 11: PwnageTool will prompt you to "Save custom .ipsw file." Select a location and click "Save".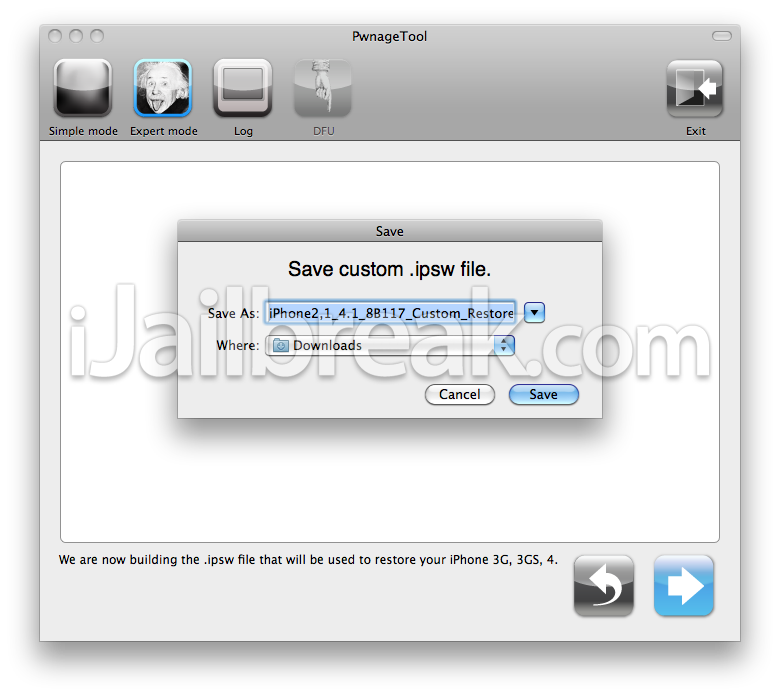 STEP 12: PwnageTool will now create the custom .ipsw file for your iPhone 3G/3GS.
Note: During the build process you will be prompt for your admin password.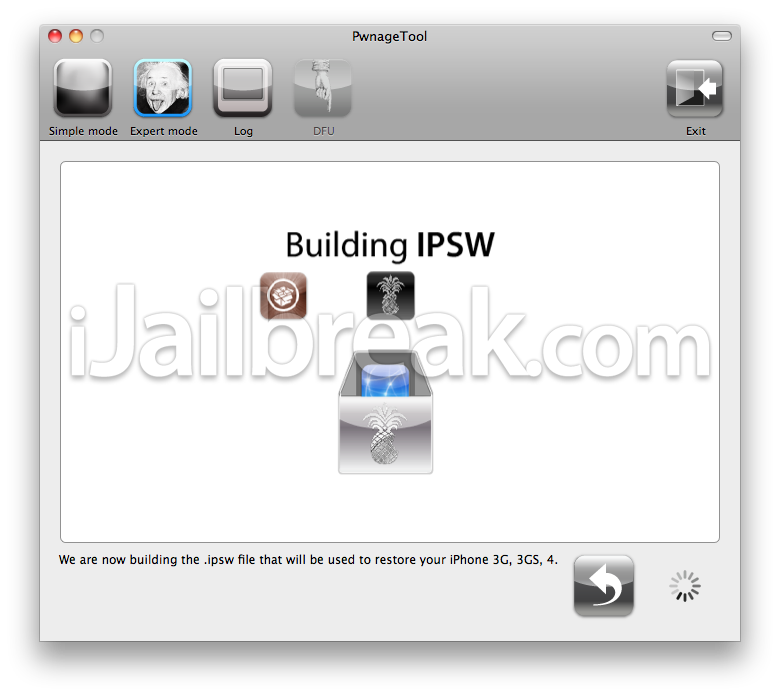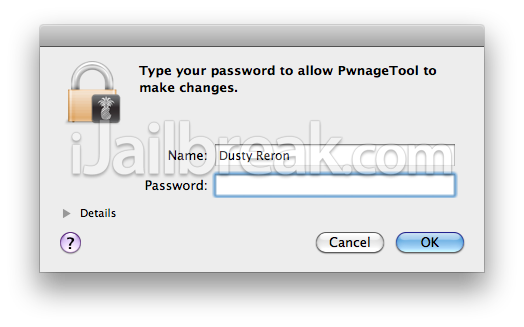 STEP 13: Once the .ipsw has been built, PwnageTool will ask you to connect your iPhone 3G or 3GS to your computer via USB. Follow the on-screen instructions.
Connect device to USB.
Hold Power and Home buttons for 10 seconds…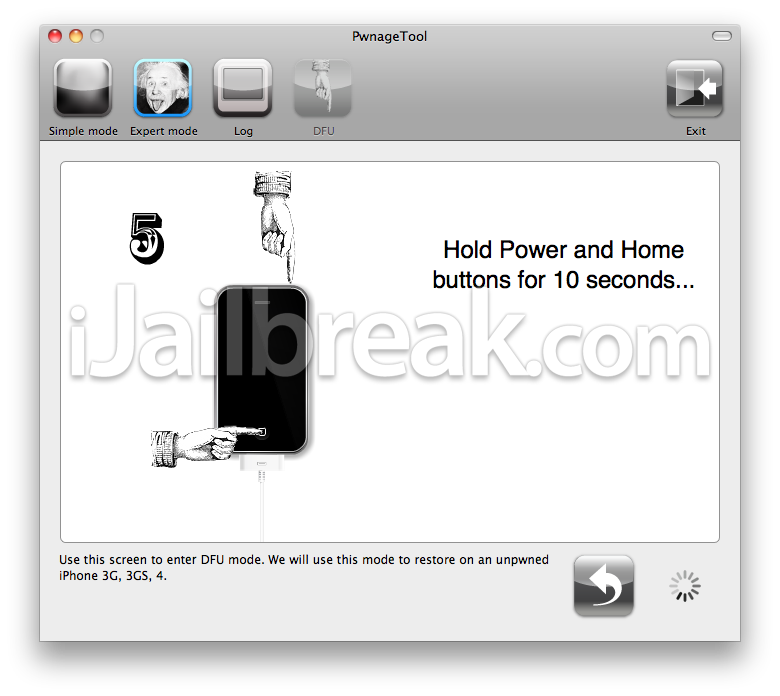 Hold Home button for 10 seconds…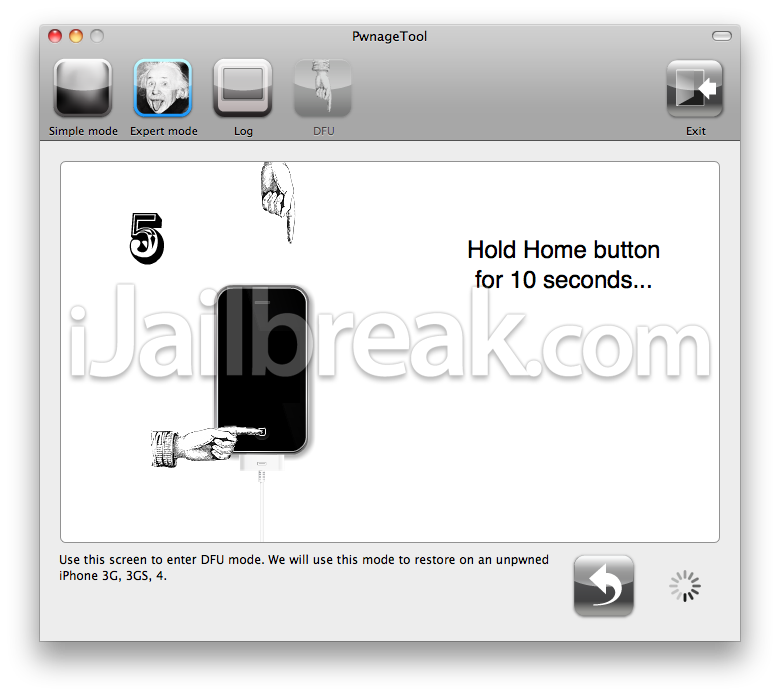 STEP 14: Open iTunes, and it will recognize your iPhone 3G or 3GS and give you a warning that it is in recovery mode and needs to be restored.
STEP 15: Press and hold "Option" (on your keyboard), and then click "Restore" in iTunes. Navigate to your custom ipsw, and iTunes will do the rest. When that process is done, you'll have a freshly restored and jailbroken iPhone 3G or 3GS on iOS 4.1. Enjoy!
Follow our step by step guide below to create a custom iOS 4.1 IPSW with PwnageTool 4.1:
Make sure you stay subscribed through our social media feeds, so that you never miss a beat, by liking us on Facebook, following us on Twitter and joining our circle on Google+.
Hey, you! Join the iJailbreak Insider for weekly newsletters, Jailbreak alerts, contests and more. (No spam, we promise)