This guide will show you how to jailbreak iPod Touch 2G (MC or MB model) on iOS 4.1 using Greenpois0n.
Note: Greenpois0n can only be used to jailbreak iOS 4.1. If you need to jailbreak iOS 4.0, 4.0.1, or 4.0.2, use Limera1n (Windows).
STEP 1: Download Greenpois0n.
STEP 2: Connect your iPod Touch to the computer via USB, power off your iPod Touch and launch Greenpois0n jailbreak tool.
STEP 3: Click "Prepare to jailbreak" (DFU).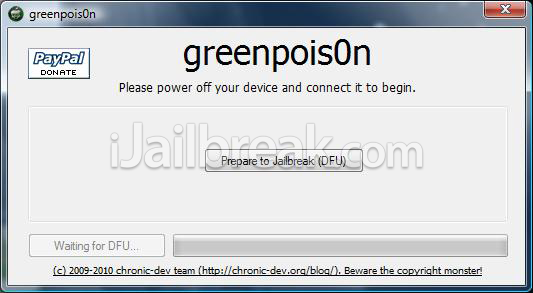 STEP 4: There will be a series of on-screen instructions, so follow everything you're told to do.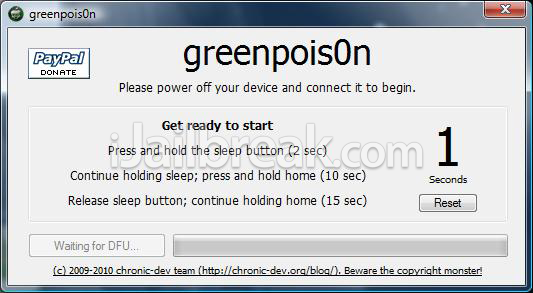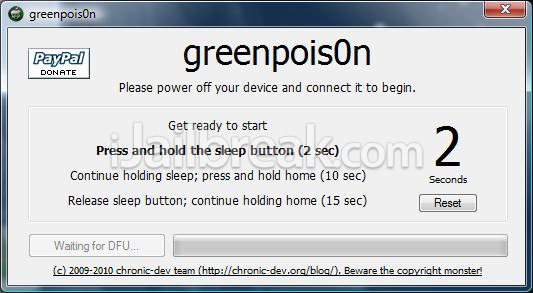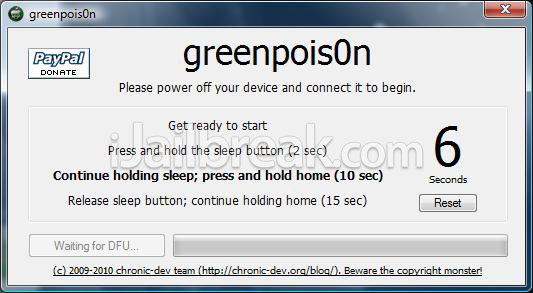 STEP 5: Now your iPod Touch can be jailbroken. Simply click on "Jailbreak".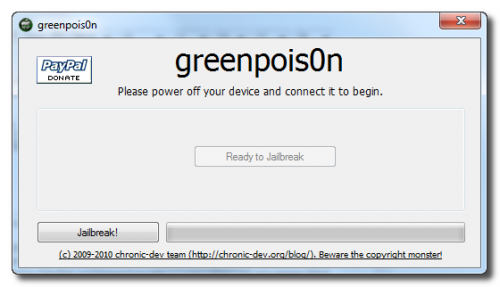 STEP 6: Your iPod Touch is now jailbroken, and you should see a "Loader" icon on the iPod Touch's SpringBoard.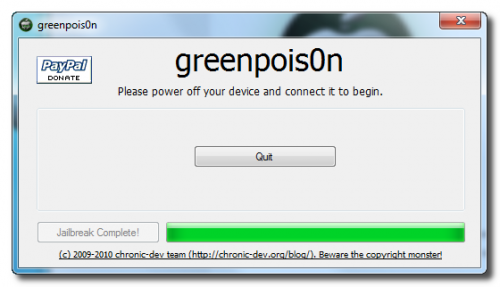 STEP 7: Press the "Loader" icon and "Install Cydia".
STEP 8: After Cydia is installed, a window will prompt you: "Do you want to remove Loader from your device". Click "Remove".
STEP 9: Through a Wi-FI connection, launch Cydia and installation files will be downloaded and automatically installed.
Now you're running an iPod Touch 2G (MC or MB model) jailbroken on iOS 4.1. Enjoy!