After weeks of testing and preparation, the new iOS 4 jailbreak is finally released. Comex came through with another great, cross device, cross platform, new jailbreak. www.jailbreakme.com. Yes, that's right, jailbreakme.com is back! Just visit the site on your device, and you're jailbroken! No need to download a new tool. No need to use your computer, at all. So easy. This was around back in the early days of jailbreaking, on iPhone OS 1.x.x. Looks like everything has come full circle.
This will jailbreak all iPhones and iPod Touches, old and new bootrom, untethered, on iOS 3.1.2, iOS 3.1.3, iOS 4.0, and iOS 4.0.1, and the iPad on iOS 3.2 and iOS 3.2.1. Here's all you have to do:
Make sure you sync with iTunes first, and back up all your data. On your iDevice, open Safari, and go to www.jailbreakme.com. Make sure you are on a good secure WiFi connection.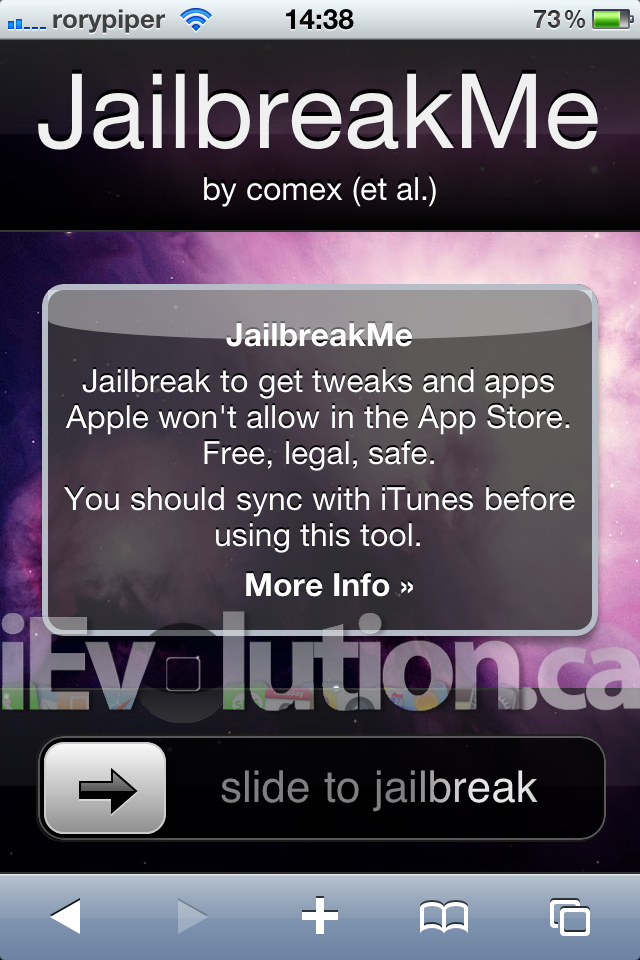 Move the slider to the right. It'll say "Downloading…this may take a while" The speed depends on your internet connection and the server. Once downloaded, it will start to jailbreak right away. Just wait. Once finished, you'll get a message saying Cydia has been added to your homescreen. No reboot or respring required, but is recommended.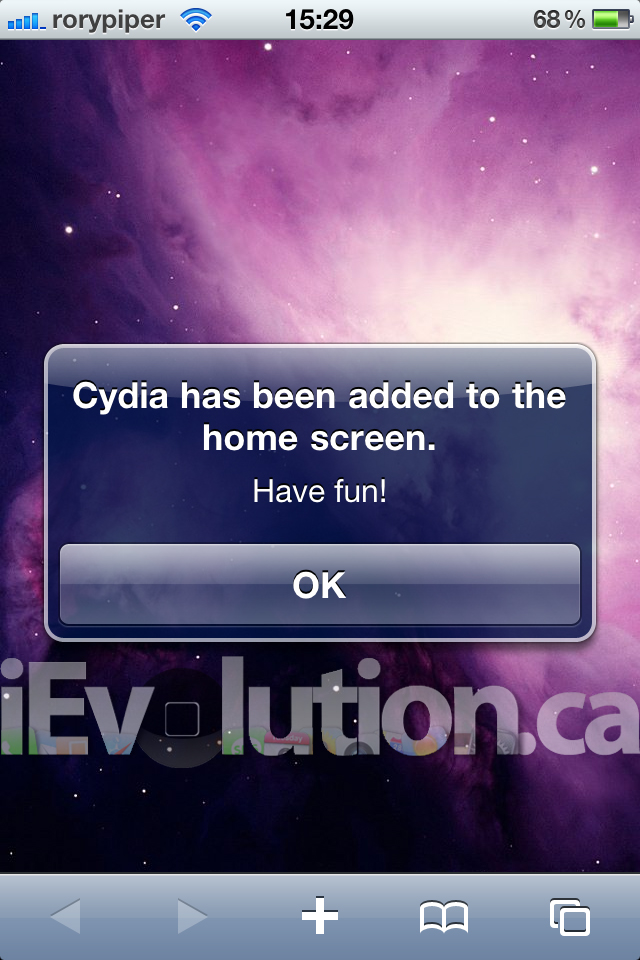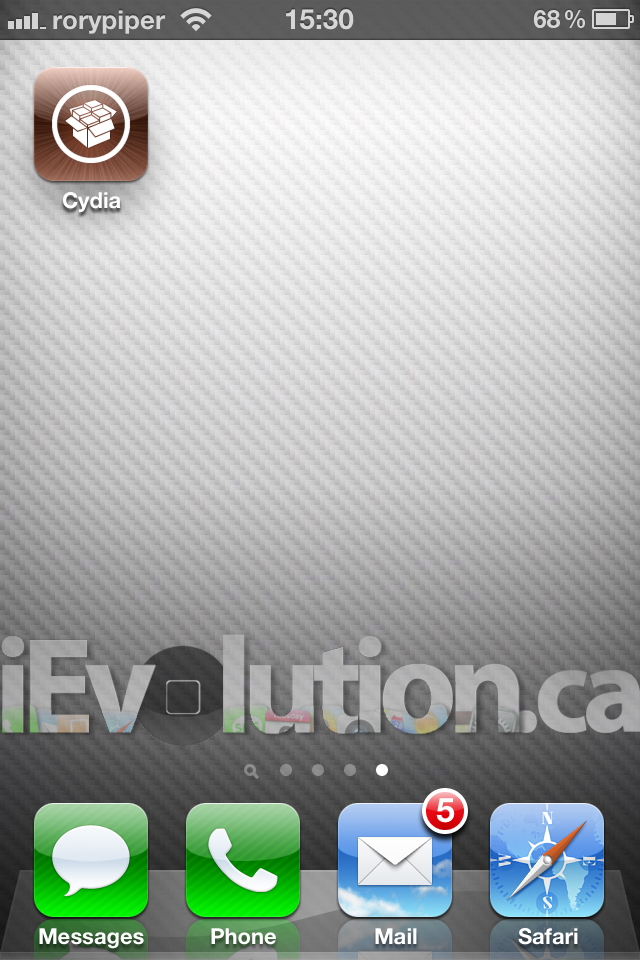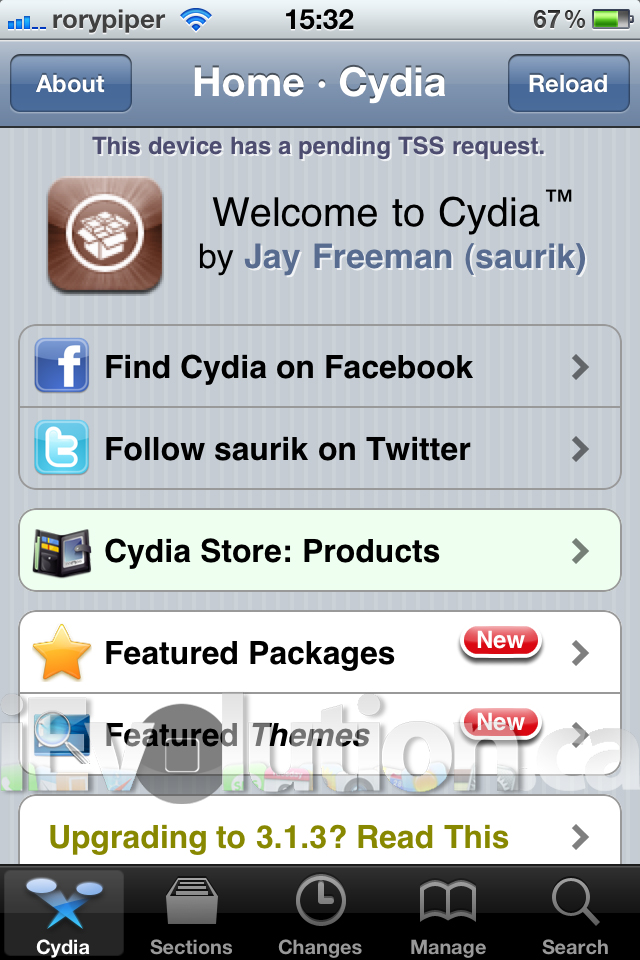 If it's going slow, it's just because the server is probably slammed. As soon as the was released, it crashed right away. If you get stuck at the purple screen, reboot and try again. You might get this message, after a failed attempt. Just keep trying.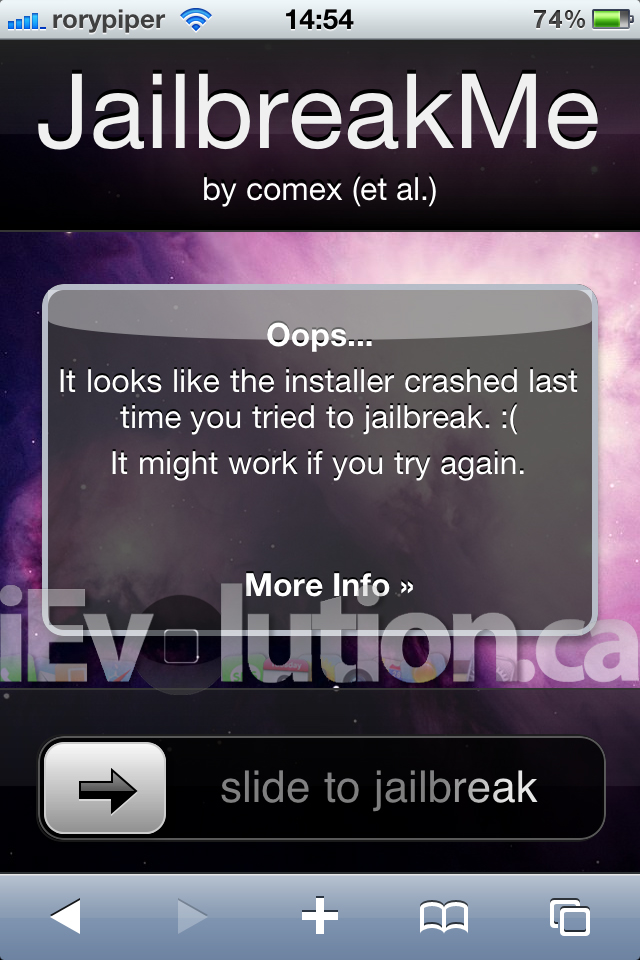 That is it. Welcome to your jailbroken device! As always, you do this at your own risk. Comex and the iPhone Dev-Team have been able to do a fair bit of testing, but they obviously cannot test every single scenario. Make sure you back up all your data before attempting this.
Some known issues, right off that bat: some people report losing MMS. Others report losing FaceTime on the iPhone 4. There has also been an issue reported of this jailbreak not quite working on iPads with 3.2.1. We'll keep you updated, with fixes.
UPDATE #1:
@chpwn: FaceTime/MMS issues: we are working on it. iPad issues: You too. Other issues: Less so, but still looking into it.

UPDATE #2:
Cydia has been updated with a fix for the FaceTime/MMS issue. See here, for the fix.
UPDATE #3: