How To: Jailbreak Apple TV 2G Untethered On iOS 4.3 Build 8F455 Using Seas0nPass [Windows]
Earlier today we told you that the FireCore development team worked closely with Comex to develop an untethered Jailbreak for the iOS 4.3 (8F455) firmware.
As this is a significant update for Apple TV 2G owners, we have decided to write a How To guide for jailbreaking your Apple TV 2G running the iOS 4.3 firmware untethered on the Windows operating system. In this how to guide you will learn how to Jailbreak your Apple TV 2G untethered running the iOS 4.3 (8F455) firmware.
Step 1) - The first thing you are going to need to do is download Seas0nPass for Windows from our downloads section (mirror download link).
Step 2) - The next thing you will need to do is extract Seas0nPass (to the destination of your choice).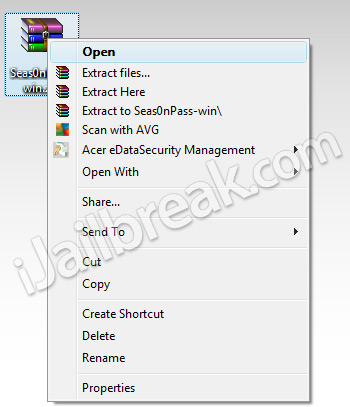 Step 3) – Once Seas0nPass is extracted you will need to double click the Seas0nPass.exe file.

Step 4) - When Seas0nPass has launched you will notice two options presented to you – Create IPSW and Boot Tethered. The option you will need to click is Create IPSW.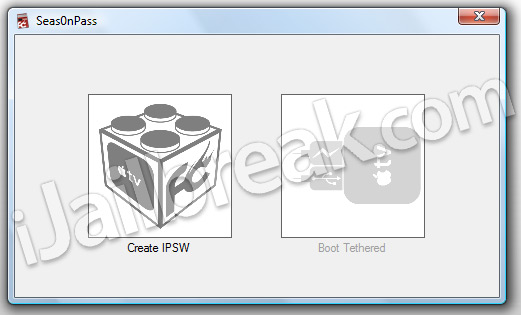 Step 5) - After clicking the Create IPSW button Seas0nPass will begin downloading the iOS 4.3 firmware for your Apple TV 2G. After Seas0nPass downloads the firmware file it will begin creating your jailbroken IPSW.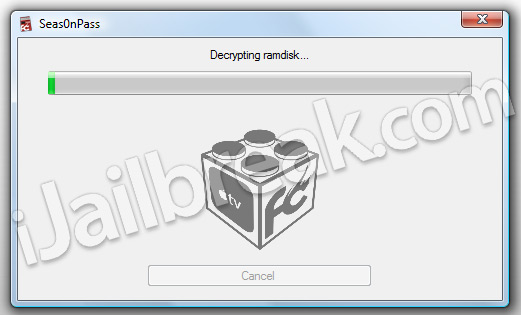 Step 6) - Once SeasonPass has created the custom IPSW you will be prompt to connect your Apple TV 2G into your computer and put it into DFU mode (follow the on-board instructions). Once your Apple TV 2G is in DFU mode Seas0nPass will automatically open iTunes and start the restore process.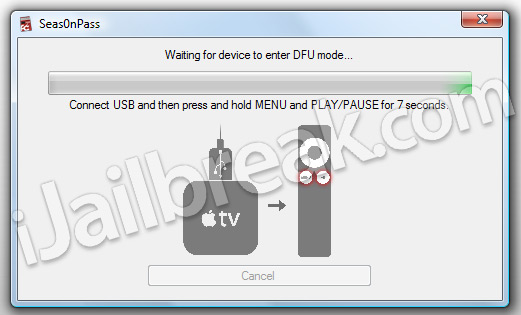 Congratulations! You have just jailbroken your Apple TV 2G untethered running the iOS 4.3 (8F455) firmware. Let us know if you have any questions or concerns in the comments section below…
Make sure you stay subscribed through our social media feeds, so that you never miss a beat, by liking us on Facebook, following us on Twitter and joining our circle on Google+.
Hey, you! Join the iJailbreak Insider for weekly newsletters, Jailbreak alerts, contests and more. (No spam, we promise)