The Dev-Team Is Indeed One Step Closer To An iPhone 4 Unlock and Jailbreak!
Lately MuscleNerd has been tweeting quite a bit on the dev-teams progress on the awaited iPhone 4 unlock and jailbreak. It seems to be that even though the new baseband OS is giving them a hard time, they are indeed one step closer to unlocking the iPhone 4. Which actually will require a complete rewrite of ultrasn0w, because of the iPhone 4′s new baseband OS. This has been an extremely fast turnaround for the progress of this unlock and we should hopefully see it released by the time Apple releases the Firmware fix for the iPhone 4′s antenna issues.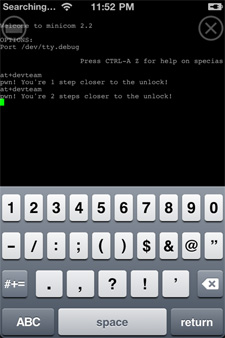 Well if an unlock for the iPhone 4 is on the way a jailbreak must be on the way as well right? According to MuscleNerd a jailbreak for every iDevice running the iOS 4 firmware has already been taken care of by an upcoming release of Spirit by Comex. The only question on all of our minds now is when will this jailbreak and unlock be released. The best answer would most likely be when Apple releases the Firmware fix for the Antenna issues with the iPhone 4; which should be in a couple weeks. Are you waiting for an iOS4 jailbreak or unlock on the iPhone 4?
Make sure you stay subscribed through our social media feeds, so that you never miss a beat, by liking us on Facebook, following us on Twitter and joining our circle on Google+.
Hey, you! Join the iJailbreak Insider for weekly newsletters, Jailbreak alerts, contests and more. (No spam, we promise)