Welcome to iJailbreak's Android ROMs section. In this section you will find the top custom ROMs for Android smartphones and tablets, as well as learn how to install/flash your Android smartphone or tablet with these custom ROMs.
Note #1: Your Android smartphone or tablet needs to be rooted in order to install/flash custom ROMs. Visit iJailbreak's How To Root section for all your rooting how to's, tutorials and guides!
Note #2: We will be updating the Android ROMs page with the latest custom ROMs, how to install/flash guides, tutorials and how to's once available, so make sure you come back soon!
Custom ROMs And The Need For Them
The term ROM, when used for Android devices, means the operating system (OS) that is installed in your device's memory. There is another word that you may have heard of also; "Kernel". This is responsible for the functioning of the operating system.
Coming over to the headline "custom ROMs", this is where things get interesting. The OS that your device comes with is called the "Stock ROM". Custom ROMs are designed by third party developers, and they have different Kernels, customizations to the default OS, and provide a different experience overall. Since the Android OS is open source, developers can make any kind of changes to the ROMs and come up with unique features and customizations.
The Need For A Custom ROM
Custom ROMs get a lot of updates; this includes bug fixes, new features, and more. These updates are timelier since they do not have to go through a whole hierarchy of people to get to the end consumer. Android users also get direct feedback from the developer if you are having any troubles with a custom ROM. An open source community is what helps generate such a huge fan following for Android.
Some custom ROMs offer better features over the stock ROMs on Android devices. They are faster, use fewer resources, and some of them can even boost the battery life as well.
Early Android upgrades are another feature that makes people want to use custom ROMs. A leaked ROM update can be out for public use well before its official launch. Some Android users don't even receive updates because their models are outdated. We feel for them, and so do the developers. Custom ROMs come to the rescue of these users! A lot of Android users were able to get their hands on the latest Android Jelly Bean firmware thanks to the custom ROMs available.
Why You Might NOT Need A Custom ROM
Custom ROMs have their issues as well, as many things can go wrong. For example, while installing the new ROM (referred to as flashing), if the instructions have not been followed properly, or you missed a step, the device can be permanently damaged. However, several ways have been developed which can get the devices back to their normal state.
Before you can install a custom ROM, you will need to restore the phone to its factory settings. This means deleting all personal data and any other additions you might have made to the device. All the market apps etc. will be deleted.
All custom ROMs aren't perfect (neither are the stock ones), and they may have some bugs that might restrict you from enjoying your device. However, there are many forums available such as XDA where users are able to get their problems solved. Members post the solutions to current problems, and the developers are quick to reply if any new issue comes up.
Another problem with installing custom ROMs is voiding the warranty. This means the device can't be taken for repair if it gets damaged in any way. Those who still prefer to give these custom ROMs a try are able to revert back to the official firmware by resetting the binary flash counter. There is also several other ways to get your warranty back by making your Android device look like it was never rooted in the first place.
Ending Note
Since there are so many custom ROMS, you might have a tough time finding one that you will like. It's advisable to read the reviews of users who have already tried the ROM. Screenshots are also available, which allow you to check out the interface of any particular ROM before you decide to try it out. It's also recommended that custom ROMs made by reputable developers be downloaded. You should also remember to research a particular ROM well before heading over to flash it in your device.
Custom ROMs will continue to be released for multiple devices, and with the right knowledge about these ROMs, you can enjoy a lot of new features on your devices.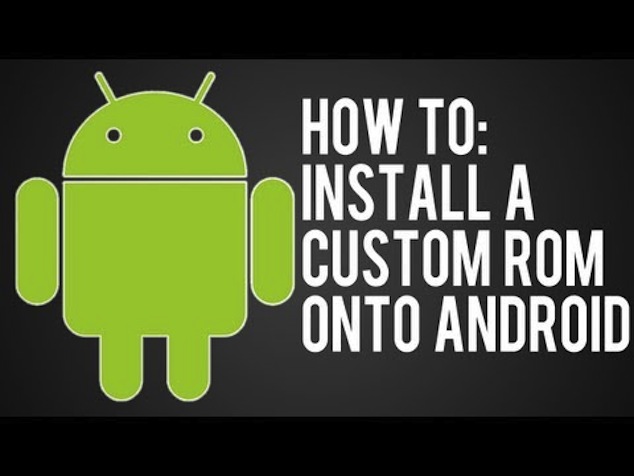 How To Install A Custom Rom Onto Android
Samsung Galaxy S III GT-i9300
Samsung Galaxy S II GT-i9100
Samsung Galaxy S GT-i9100
Samsung Galaxy S GT-i9000
Samsung Galaxy Note 10.1
Samsung Galaxy Note
Samsung Galaxy Note 2
Samsung Galaxy Nexus
Samsung Galaxy Tab 7.7
Samsung Galaxy S3 SCH-i535
CyanogenMod – А Customized Aftermarket Firmware For Android