Ever wanted to sync your iPhone/iPod/iPad with more than one computer? Want to get away from Apple's stupid restrictions? Did you ever feel like there's more to the whole file transferring thing than what Apple allows? Well, if you are one of those people, say hello to your true friends, the Chinese.
A group of Chinese people created an awesome application for your PC (WINDOWS) that enables you to transfer your files your iDevice with the need of OpenSSH (rooting the iDevice) and just making a simple drag and drop file management through the USB cable. There's no internet connection required whatsoever but this application checks its server for new updates each time you open it.
This application is called "PC Suite for iPhone", made by PandaApp. What this baby does is "free your mobile life". However, this would only work with jailbroken iPhones (there you go, another reason to jailbreak your iDevice). I personally have tested this application, and believe me it has what iTunes doesn't, freedom. I tested it on my iPhone 3Gs and it worked flawlessly, however I'm not sure if it works on the iPod Touch or iPad. It's worth a shot if you own an iPod Touch or iPad.
The first thing it will do is check for updates and go through your iPhone to check if it's jailbroken or not. If it is, you'll get to the welcome screen and it will ask you to install a Deamon on your iPhone (lets just say its a small app that enables you to use PC Suite. It's safe).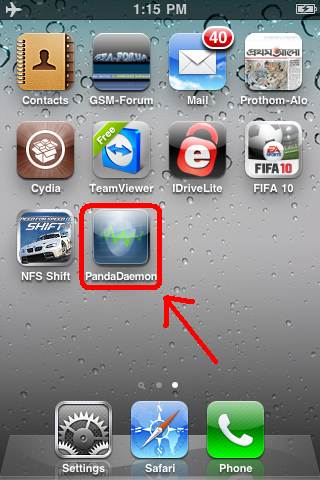 Once you get to the welcome screen, you'll notice that everything is in Chinese. Don't worry, to enable English, you've got to click the iPhone picture in the top left. Then you'll see "Select Language", and choose English from the available languages.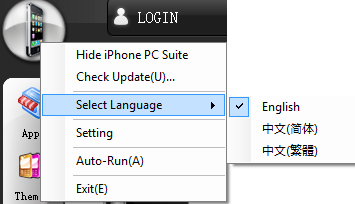 Now you have the freedom to do anything you want, such as:
"Manage your smart phone easily and safely! – Back up and import contacts, back up and import call logs and SMS records, set the ringtones, themes and wallpapers, manage the system, memory and registry of the phone, install and uninstall software, manage schedule…you can manage all functions and settings on your smart phone.

Chat via SMS! – You can chat with your friends and family via the SMS online on your PC easily.

Massive resources, free to install! – Wallpapers, ringtones, themes, softwares, games and eBooks, FREE is our eternal principle.

Gorgeous use experience! – We integrate the iPhone style in PC Suite to make you enjoy the most fashionable interface and feel the most considerate operation during your use." and the list goes on and on.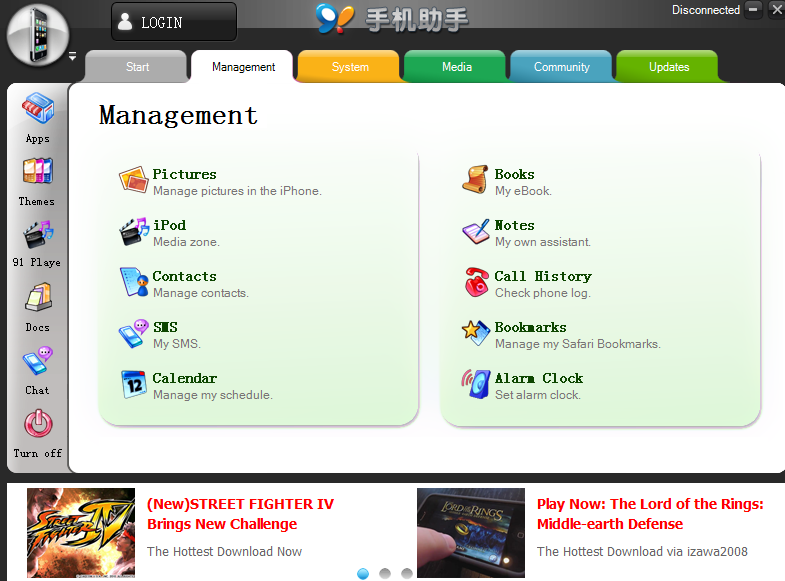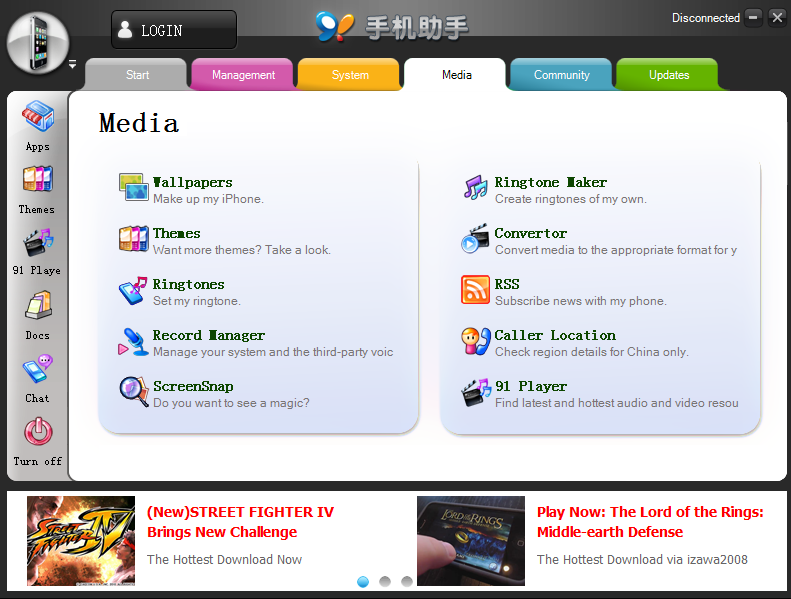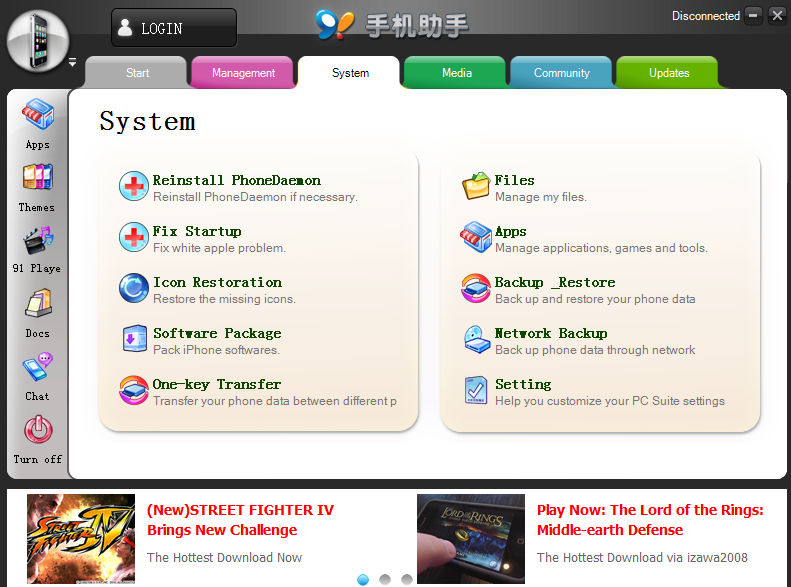 NOTE: This application also enables you to download cracked apps. We do NOT support piracy. This article was written for information purposes only.
Download iPhone PC Suite (Update: download link is no longer available).
Tell us what you think about this application in the comments section below.