The Dev-Team have just announced (see Update #6) some great news for UltraSn0w unlockers everywhere. Apparently a new developer who goes by the name of sbingner has made a new hacktivation tool called Subscriber Artificial Module (SAM) which allows you to legitimately activate your iPhone using iTunes even though you're unlocked with ultrasn0w. What are the benefits of using SAM? Well this hacktivation tool fixes the push notifications and battery drainage issues which means you can now enjoy the benefits of push applications, and your battery life also dramatically increase.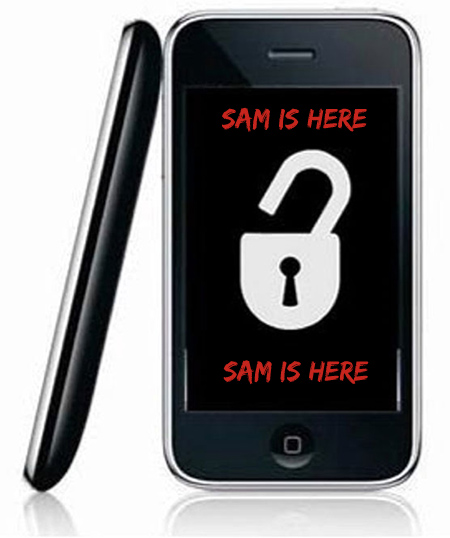 If you are interested in using SAM, you will need to ensure that you own an iPhone 3G/3GS that is running the iOS 4.1/4.2.1 firmware with the special iPad baseband 06.15.00! If you are not currently on the special iPad baseband, then I do not recommend updating  just for the sake of SAM because of the GPS issues users have been facing on this baseband. If you still wish to proceed to this special unlockable iPad baseband however, then you will need to restore to the iOS4.2.1 firmware and then follow this tutorial here.
If you are interested in Using SAM Follow these steps:
Note: Before starting this tutorial, your iPhone must NOT be unlocked prior to installing SAM.
Step 1) – The first thing you will need to do is launch Cydia from your iPhone and add a 3rd party source to Download SAM. To add a 3rd party source you will need to go into the Manage > Edit > Add Window. Once you are in the Add Source window you will need to add the flowing source:
Step 2) – Once you have added the 3rd party repo listed above, you will need to install two Cydia packages. The cydia packages you must install are SAM and SAMPrefs.
Step 3) – When you have installed the two packages above you will need to download the latest RedSn0w with a new Deactivation feature.
Once you download RedSn0w with a new Deactivation feature, you will need to run RedSn0w and select the Deactivate feature from the list of options (what this will do is remove the normal patches made to lockdownd, thus letting SAM take over). Once the Deactivate option is selected, run RedSn0w and continue as you normally would with jailbreaking using RedSn0w.  Important Note: Windows 7 and Vista users, please run redsn0w as Administrator in "XP Compatiblity Mode"
Step 4) – Once RedSn0w has finished removing the normal patches from lockdownd, you will need to go into the Settings.app on your iPhone. Once you are inside the settings.app, click the SAM tab and then tap De-Activate iPhone.
Step 5) – Once you have tapped the De-Activate iPhone button, re-boot your iPhone and then connect your iPhone to computer and activate it with iTunes. When you have done this a message will appear on your iPhone saying iPhone is activated. Once you get this message, you can now unlock your iPhone with UltraSn0w if you haven't already done so.
Note: If iTunes says invalid SIM, you will need to manually select the appropriate carrier under one of the methods besides "Automatic" and click on a SIMID.