With over 6 iDevices being Jailbroken every second, there are many people who are new to the Jailbreaking scene. Thus many people are unaware of some of the best Cydia tweaks available. That is why I have started my top 7 series which began last week with The Top 7 Essential Cydia Tweaks For Your iPad.
Today we are back at it again and this time we are going to be sharing with you the Top 7 Fun Cydia Tweaks For Your iPad, however, as most (if not all) of the Cydia tweaks we mention are compatible with the iPhone and iPod Touch, we have renamed the series to be inclusive for all iDevices.
So, without further hesitation let's begin:
Tweak Number 1: Barrel
Say hello to a new way of flipping through your Springboard pages. Introducing Barrel! A tweak that adds a variety of Springboard transition effects like the famous rotating 3D cube effect. You can find the Barrel tweak through Cydia for a price of $2.99.
Tweak Number 2: Graviboard
Bring utter chaos to your Springboard with Graviboad. When you flip the switch your Springboard icons will feel the wrath of gravity and will fall up or down depending on the orientation of your iDevice. This is a fun tweak to show off and amaze your friends. You can find the Graviboard tweak through Cydia for a price of $2.99.
Tweak Number 3: Springboard Invaders or SpringBlock Breaker
With the Springboard Invaders and SpringBlock Breakers tweaks you can turn a Springboard page on your iDevice into an actual game. The Springboard invaders tweak will turn a page on your Springboard into one giant game of Space Invaders and the SpringBlock Breaker tweak will turn a page on your Springboard into a game of block breakers. These tweaks are available through Cydia for a price of $1.00.
Tweak Number 4: 3DBoard or DeepEnd
Both the 3DBoard tweak and the DeepEnd tweak try to achieve the same thing – making your Springboard icons 3D. The only difference is 3Dboard is a paid tweak costing $2.99, and DeepEnd is the fee alternative. In my opinion 3Dboard performs better than the DeepEnd tweak, but I am sure others will also argue the other way.
Tweak Number 5: Dreamboard
DreamBoard is the Winterboard alternative that has been sweeping a lot of attention lately. Dreamboard dynamically themes your iDevice without even having to restart your iDevices Springboard. Some of the most advanced themes are available through Dreamboard and the great news is Dreamboard is a completely FREE tweak.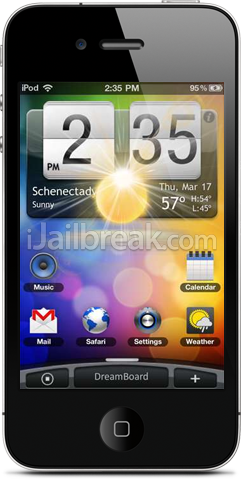 Tweak Number 6: RecognizeMe
Want an impressive tweak to show off to your friends? Well, look no further than the RecognizeMe tweak. With RecognizeMe facial recognition security becomes a reality! Meaning you have the option of using a biometric face scanner (your iDevice's front facing camera) to gain access to your locked iDevice. The RecognizeMe tweak is available through Cydia for a price of $3.99 (4th of July special).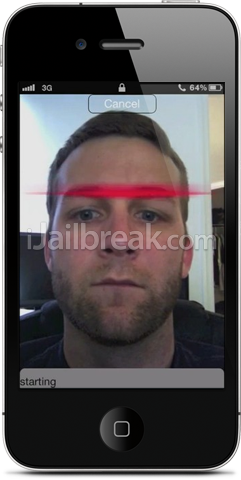 Tweak Number 7: AndroidLock XT
Tired of entering a number combination to unlock your iDevice? Why not try something new like the AndroidLock XT tweak. This tweak will make your iDevice's lockscreen more Android like. It features multiple themes and is available through the Cydia Store for a price of $1.49.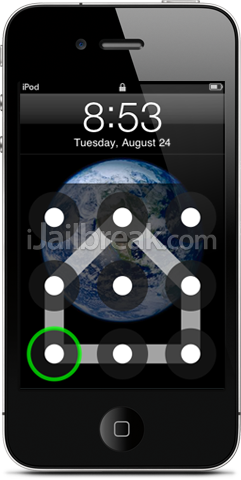 There you go. Those are the top 7 fun Cydia tweaks for your iPhone, iPod Touch and iPad. I know there are a lot more tweaks out there and that is why I want to hear your top Cydia tweaks for the iPhone, iPod Touch or iPad in the comments section below…