Have you ever wanted to change the boring "Slide To Unlock" lockscreen? Yes, there is the option of "Tap To Unlock" and a few others, but how about creating your own code of "Slide To Unlock". AndroidLock, you can draw the correct pattern you wish to unlock your iPhone.
Note: iPhone needs to be Jailbroken.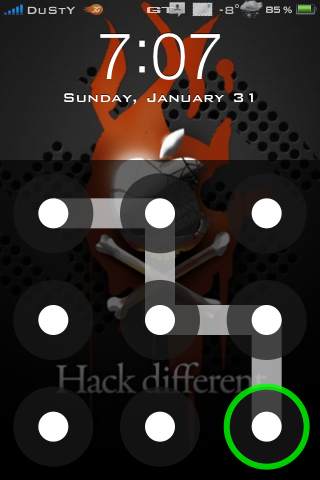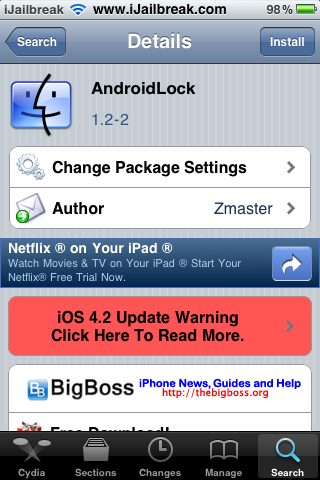 First, install from Cydia. Launch Settings.app, AndroidLock, change Pattern. Here you'll be able to draw your pattern that you want. (Keep in mind that it requires 4 or more dots in order to be used) Once you've done all the steps for setting up. Lock your iPhone, push the home button, you'll notice your custom AndroidLock screen.
AndroidLock is available in Cydia, from BigBoss repo for FREE