A very unique tweak was released into Cydia yesterday called SpringBoard Invaders! This tweak, as its title suggests, will allow you to turn an additional page on your SpringBoard into a game of space invaders using your SpringBoard icons. Playing the game is extremely simple; you use your iDevice's accelerometer to move your space invader, and tap the screen to shoot the icons. SpringBoard Invaders keeps track of your high score and everything is kept inside your SpringBoard.
You can see how SpringBoard Invaders looks/works in the images below: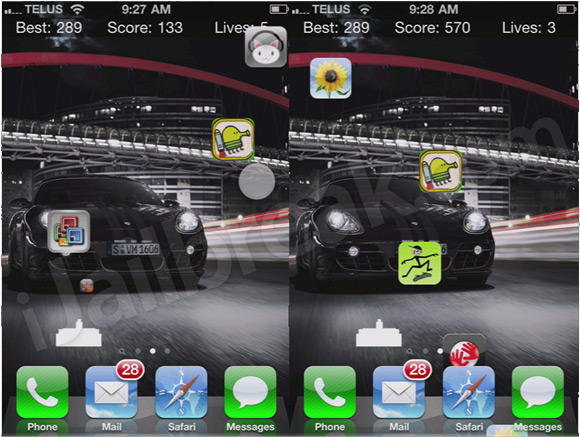 If you are interested in the SpringBoard Invaders tweak you can find it through the Cydia Store for a price of $1. Let us know what you think of the SpringBoard Invaders tweak in the comments section below…
Note: With a recent update SpringBoard Invaders now works with all iDevices including the iPad.