A few days ago we told you about a new tweak called Springboard Invaders. This tweak turned a page on your Springboard into one giant game of Space Invaders using your Springboard Icons. Today another tweak was released by the same author of Springboard Invaders called SpringBlock Breaker. This tweak, just like Springboard Invaders, will turn a page on your Springboard into one giant game of Block Breaker using your Springboard icons.

Playing the game is extremely simple; you use your iDevice's accelerometer to move your paddle, and tap the screen to launch the ball. SpringBlock Breaker keeps track of your high score and everything is kept inside your springboard. You can take a better look at SpringBlock Breaker in the screenshots below: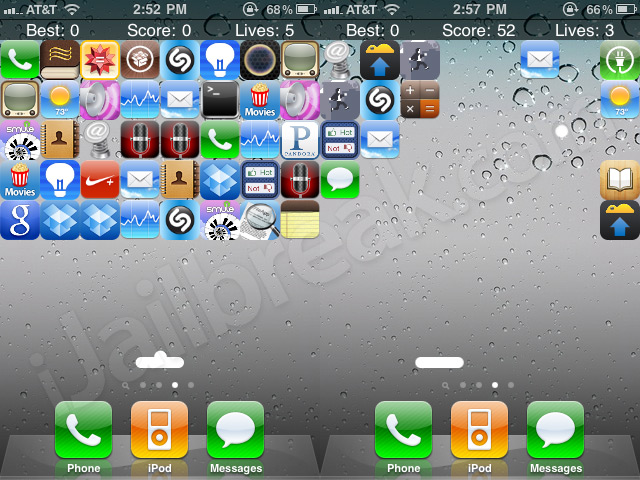 If you are interested in SpringBlock Breaker it is available through the Cydia Store for a price of $0.98. Let us know what you think of the SpringBlock Breaker tweak in the comments section below.
Note: In a recent update both Springboard Invaders and SpringBlock Breaker are compatible with most Springboard tweaks such as WrapAround. Also both tweaks are compatible with the iPhone, iPod Touch and even the iPad.