Yup, now DreamBoard, the newest and most advanced theming platform for iOS till date, has become a FREE piece of software, legit, from the Cydia Store, available right from inside the ModMyi repo. If you haven't heard of it yet, then let me make the conclusion short for you: It is WinterBoard's only 'worthy' competitor in a long time.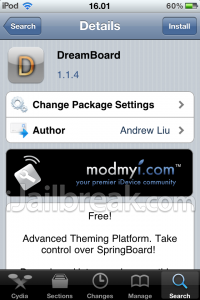 DreamBoard is free…AGAIN!
DreamBoard was definetely worth the 3 bucks it was priced for back then. Now, you just cant miss such a feature. And you might be asking: "Doesn't it just do the same as WinterBoard but just more user-friendly?". I can only answer; no. It is not at all the same as WinterBoard, in fact, almost all of the aspects of DreamBoard overcomes WinterBoard and makes WinterBoard look like an Ancient piece of application. Let me explain to you why:
DreamBoard features configurable widgets without the need of editing crucial .plists in iFile.
No respringing needed – Instant theme application.
Themes varies drastically. Not even one single theme looks the same. In WinterBoard it was all about the icons. Now, it is all about the layout and the SpringBoard itself.
No need for extra Cydia tweaks such as iBlank and iGrid.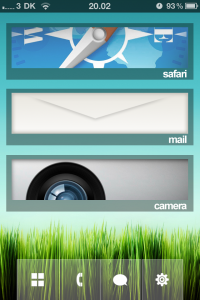 The iSimple theme for DreamBoard.
Sure, most of the themes cost a few bucks, but who cares? The developers have spent their important time and strength on the themes. They deserve every penny. Go ahead and download it.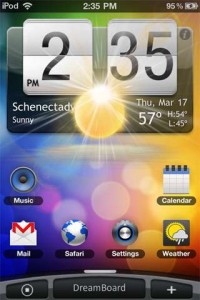 The EnDroid theme for DreamBoard – Supposedly an imitation of the HTC Sense UI
iPod Touch 4G and iPhone 4G only BUT beware; many users have reported their devices going into a respringing loop, which they cant seem to get out of, not even with iTunes. This happens in the most rare cases.