Boom! It's here guys. Pangu has released a working, untethered iOS 9 jailbreak. We haven't been hearing much from any of the jailbreak developers, looks like they were hard at work. Seems to us that they're not interested in the money as well.
Pangu is the first to release an untethered jailbreak for iOS 9. As always, the jailbreak tool is currently available only for Windows users.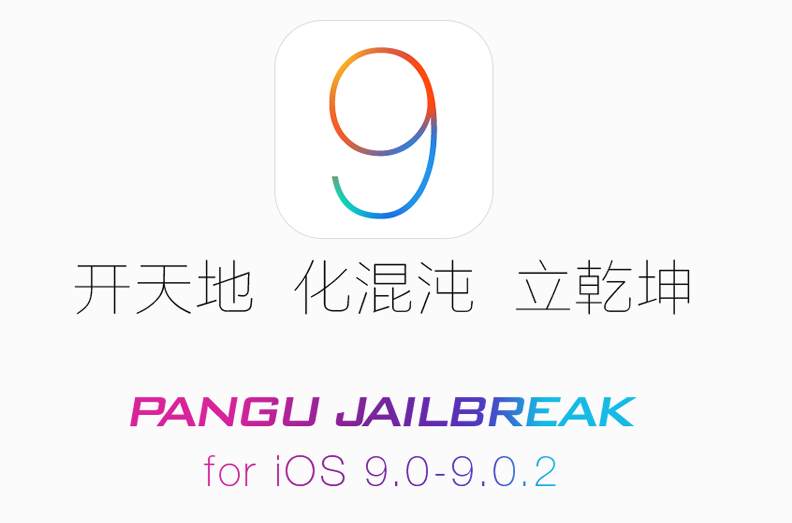 If you're on iOS 9 and have been waiting for a jailbreak, it's time to rejoice. The new iOS 9 jailbreak by Pangu will jailbreak any compatible devices that are running on iOS 9, iOS 9.0.1 and iOS 9.0.2.
We are very excited to announce the release of Pangu 9, the first untethered jailbreak tool for iOS 9 (http://t.co/0ksOanTGRF).

— PanguTeam (@PanguTeam) October 14, 2015
Here's the full list of compatible iOS devices:
iPod touch 5th and 6th generation
iPhone 4s, iPhone 5, iPhone 5s, iPhone 5c, iPhone 6, iPhone 6 Plus, iPhone 6s, and iPhone 6s Plus
iPad mini 2, iPad mini 3, iPad mini 4, iPad, iPad Air, and iPad Air 2
So yeah, pretty much all the devices that can run iOS 9 can be jailbroken using the new Pangu jailbreak tool. There will be bugs and most tweaks will not be compatible yet.
Download Pangu 9
You can download the Pangu iOS 9 jailbreak for Windows from our Downloads section.
How To Use Pangu 9
The Pangu tool is fairly easy to use and will jailbreak your iPhone, iPad, iPod Touch untethered. You can simply follow our tutorial.
We're not sure why Pangu decided to release an iOS 9 jailbreak at this time. Perhaps Apple has managed to fix some vulnerability in the upcoming iOS 9.1 update.
Upadate #1: Pangu 9 v1.1.0 for Windows has been released.
Update #2: Pangu 9 for Mac OS X and version 1.2.0 for Windows is now available to download.