Has it ever bugged you that your older iPhone, iPod Touch or iPad lags when you use the Music.app's Coverflow feature ? How about when you view album art on your iDevice? If you answered yes to either one of those questions you will be glad to know that with the recently released Cydia tweak, SmoothCoverFlow you can dramatically reduce the lag of using these two features.
Obviously this Cydia tweak will not be useful for newer iDevice's, but if you have an older iPhone (such as the iPhone 3GS) or iPod Touch (such as the iPod Touch 2G). You will notice this Cydia tweak will significantly reduce the log of viewing cover art/using the Coverflow feature. Another thing to keep in mind is even if you have a newer iDevice and notice lag using the features previously discussed this tweak will be of help to you.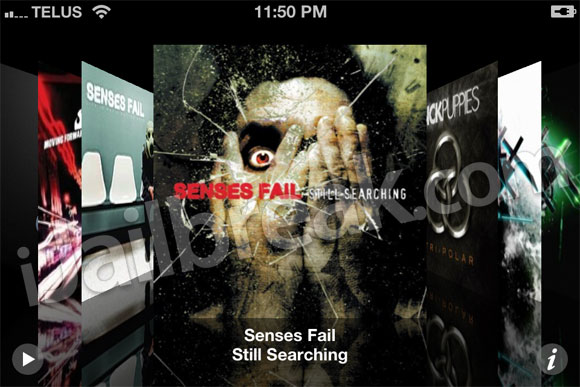 In this How To guide from iJailbreak.com you will learn How To use the SmoothCoverFlow Cydia tweak to reduce the lag of the Music.app's coverflow feature/viewing album artwork.
Easily Reduce Coverflow Lag
Step 1) – Jailbreak your iPhone, iPod Touch or iPad running the iOS 5 firmware by clicking here.
Step 2) – Launch Cydia from your SpringBoard and then go into the Search tab.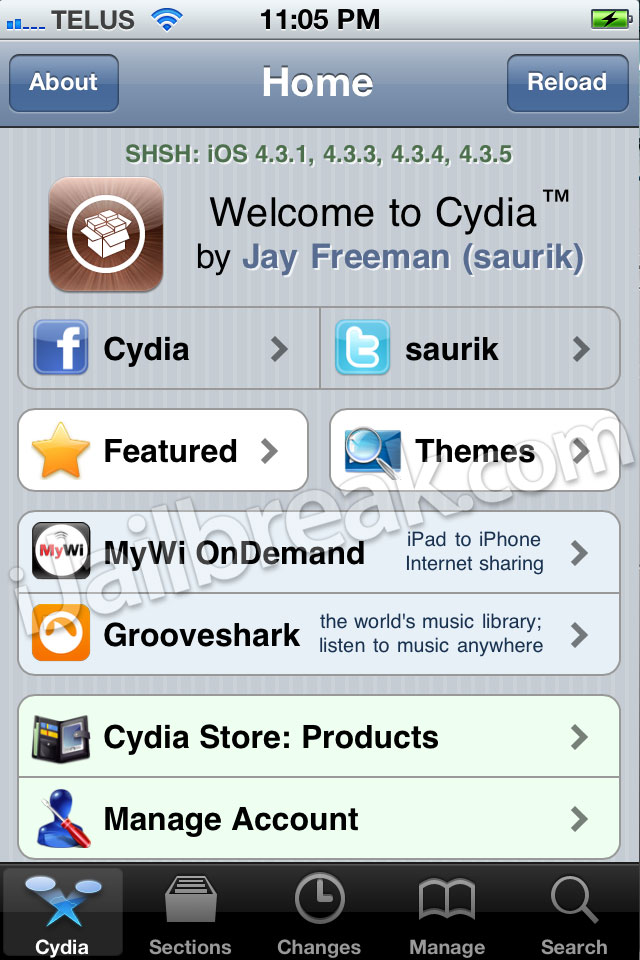 Step 3) – From the Search tab type in SmoothCoverFlow, now tap on it when it appears in the search results.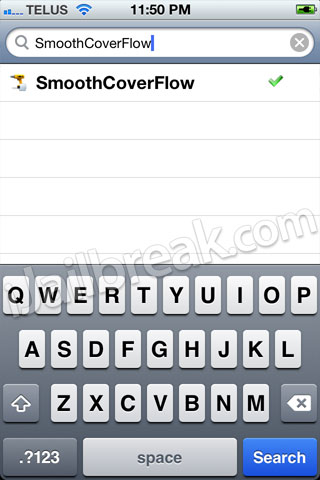 Install SmoothCoverFLow to your iPhone, iPod Touch or iPad.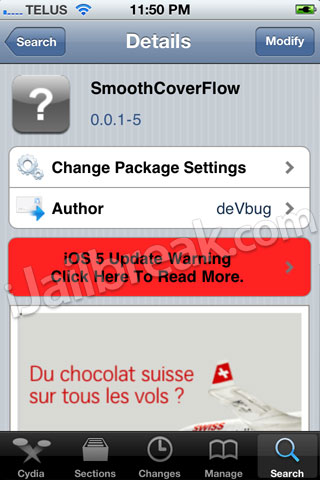 Step 4) – Congratulations. Upon respringing your iDevice you should notice any lag associated with using the Music.app's coverflow feature/viewing album artwork should be gone.
For more How To guides like the one you just followed click here. Additionally, please leave any questions or thoughts in the comments section below…