Has your iOS devices' battery life been affected after updating to iOS 9, iOS 9.0.1 or iOS 9.0.2? Are you having to charge your iPhone,  iPod Touch or iPad multiple times a day? Well, here are a few tips on how to improve the battery life on iOS 9, 9.0.1 or 9.0.2.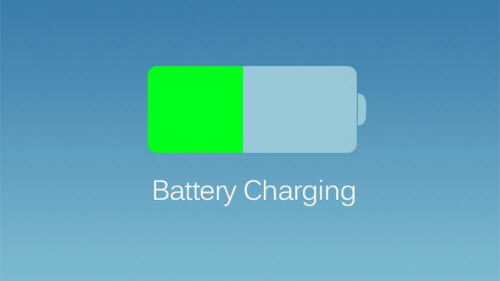 Several users have been complaining about poor battery life on their device after updating to iOS 9/9.0.1/9.0.2. Those who purchased the new iPhone 6s and iPhone 6s Plus are also not very happy with the battery life. If you fall in to either of these categories, here are a few tips on how to get the most battery life out of your device, without sacrificing basic functionalities.
iOS 9 features a new Low Power Mode, which can help extend your iOS devices' battery life by over two hours. However, that extra battery life comes at a price. Low Power Mode does throttles your iOS devices processing speed and cuts it by almost half, making it a slow performer. Instead of having a slow phone, you can improve your battery life without enabling the Low Power mode.
Tips to Improve Battery Life in iOS 9/9.0.1/9.0.2:
Try performing a complete restore by downloading the specified iOS 9.0.1 IPSW file for your device and using the iTunes Restore method. You could even downgrade to iOS 8.4.1, if you think the battery life was better before.
Disable Location services from Settings>Privacy>Location Services. You could also disable Location services for certain apps.
Reduce the UI animation by enabling Reduce Motion in Settings >General >Accessibility>Reduce Motion. This will definitely improve battery life.
Choose a Still Wallpaper instead of a Dynamic Wallpaper or Live Photo. Head over to Settings>Wallpaper and select one of the many still wallpapers.
Enabling Auto-brightness from Settings>Display and Wallpaper will save you some battery.
Turn off Background App Refresh or only keep it enable for selected apps. To do this, head to Settings>General>Background App Refresh.
Turn off iCloud Keychain, this has known to sometimes cause excessive battery drain. You can find the option to disable it from Settings>iCloud>Keychain.
If you don't check your Emails often on your iOS device, then you can switch from Automatic Mail Fetch to Manual Fetch. In Settings, go to Mail, Contacts, Calendars>Fetch New Data and turn off Push. Now select Manually in the Fetch options.
Disable Untethered Hey Siri from Settings>General>Siri and also disable Siri Suggestions from Spotlight Search in Settings>General>Spotlight Search.
On your iPhone 6s or 6s Plus, you can disable 4K video recording and choose 720p or 1080p to save battery while recording video. If you really want 4k video, then you can always select it from Settings> Photos and Camera>Record Video.
Turn off Cellular Data while connected to a WiFi network and disable Automatic Downloads.
If you don't want to do all the above mentioned things and still want to improve your battery life, then you should try the new Low Power Mode. It will improve your devices' battery life, but it will also affect performance.
There you go! We are certain that you will enjoy at least 2 hours of extra battery life if you follow our tips. Let us know if these steps have helped improve the battery life in iOS 9 for you.