Description: MuscleNerd, to many, has been known as one of the original developers since Jailbreaking was first released back in 2007. MuscleNerd is a hacker who likes to hide his true identity, and currently his real name or even a picture of himself is not available to the public. Some of MuscleNerd's most notable achievements include being one of the found members of the iPhone Dev-Team and also one of the main developers behind RedSn0w, PwnageTool and UltraSn0w.
Type: Jailbreak Tool And Unlock Developer.
Dev-Team: iPhone Dev-Team.
Created: RedSn0w, PwnageTool and UltraSn0w.
Twitter: @MuscleNerd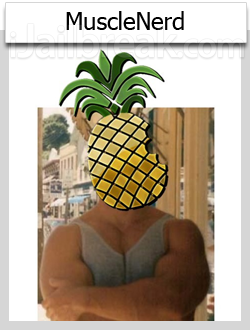 If you would like to learn more about MuscleNerd please click here to view posts that he has been tagged in on iJailbreak.com.