Today I sat down with Comex (the developer of Spirit) for a short while to discuss how he got into the iHacking scene. The interview was interrupted as Comex had to leave to scan through the new 4.0.1 firmware update, however I still thought it would be neat to share the interview with you. I will be interviewing more iHackers in the next coming weeks and possibly Comex again. You can keep updated by following me on Twitter or RSS!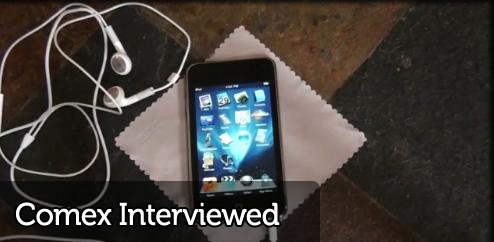 An Interview With Comex
iJailbreak: Thank you Comex for giving up your time to answer a few questions for us today. If you don't mind, what is your real name and where are you from?
Comex: I do mind. :p
iJailbreak: No Problem Comex, how did you first become involved in the jailbreaking scene/iPhone hacking scene?
Comex: I was jailbroken since a few minutes after I first recieved my iPod Touch 1G, but didn't do any actual development for iPhone until much later… I was actually involved with Wii Hacking until I got bored with that console. After Wii I decided to get involved in the iDevice hacking; It's an intimidating scene to get involved in.
iJailbreak: What projects have you worked on with the Dev-Team, and what would you say your biggest accomplishment in the jailbreaking community would be?
Comex: I don't think I've ever released anything iPhone-related other than spirit. However, I ought to. There are some things, like, for example, being able to undo a "scroll to top" tap, or  being able to scroll to bottom, that would mean only a few lines of code changed with MobileSubstrate, but the lack of which has been bugging me forever.  But I haven't yet…
iJailbreak: If someone was interested in entering the iDevice hacking scene or hacking in general, what would be your best advice on what they should know?
Comex: First off you will need a vast knowledge of Assembly.  Followed by how to read code. Any exploit uses assembly in some form or other.
iJailbreak: What are your current thoughts on the iPhone 4, would you of added anything (feature wise)?
Comex: The only thing I would actually add to the iPhone 4 would be a landscape orientation lock.
iJailbreak: Have you or any other members of the Dev-Team been looking into the iPhone 4 antenna issue? What do you think is causing this issue?
Comex: It's just the hardware sucking, to be honest.
iJailbreak: Thank you for answering some questions for us Comex, do you have time for a few more?
Comex: Sorry, I actually can't talk now.  The 3.2.1 and iOS 4.0.1 firmware, just came out. :p
iJailbreak: Thank you Comex, we will let you get back to work.
As you can see Comex has been in hacking for a little while. As he was into Wii hacking before he got into the iHacking community. Lets here your questions/comments on this interview. Who should we interview next?