The iPhone Dev-Team released RedSn0w v0.9.15b1 yesterday to support Jailbreaking the iOS 6 firmware tethered on A4 iOS devices, downgrading to unsupported firmwares and much more. We already showed you how to Jailbreak your iPhone 4 or iPhone 3GS tethered on iOS 6, but what if you are unlocked and want to update to iOS 6 without updating your baseband?
Well, if this sounds like your current situation you will be glad to know in this tutorial we will cover updating your iPhone 4 or iPhone 3GS to iOS 6 (or any firmware for that matter) while preserving your baseband using the Mac OS X version of RedSn0w 0.9.15b1.
Note: For a Windows version of this tutorial please click here.
Update To iOS 6 Without Updating Baseband
Step 1) The first thing you will need to do is download RedSn0w v0.9.15b1 for the Mac OS X operating system using the download mirror below or through the iJailbreak Downloads Section. You will also need to download the iOS 6 firmware for your iPhone 4 or iPhone 3GS, which can be found in the downloads section.
Download RedSn0w v0.9.15b1 (Mac OS X)
Step 2) Once you have downloaded RedSn0w v0.9.15b1 you will need to launch it by double clicking on the Redsn0w app. Keep in mind that to launch RedSn0w on OS X 10.8 Mountain Lion you will need to hold down the control button, click the RedSn0w and then click the Open option.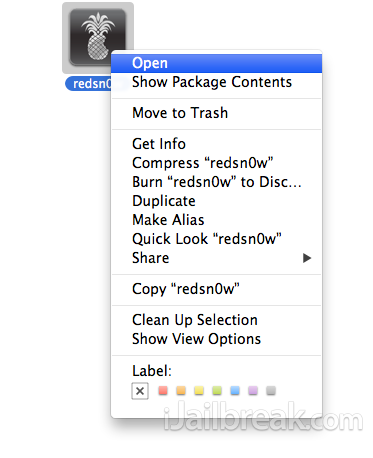 Step 3) With RedSn0w up and running you will need to simply click the Extras button, followed by the Even More button. From the Even More menu click the Restore button.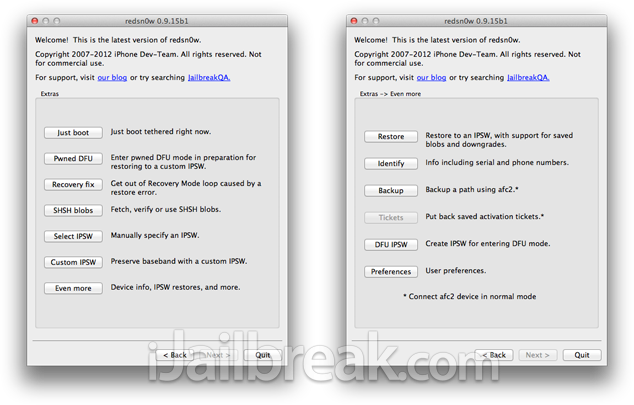 Step 4) Now click the IPSW button and select your iPhone 4 or iPhone 3GS iOS 6 firmware file you downloaded in step 1.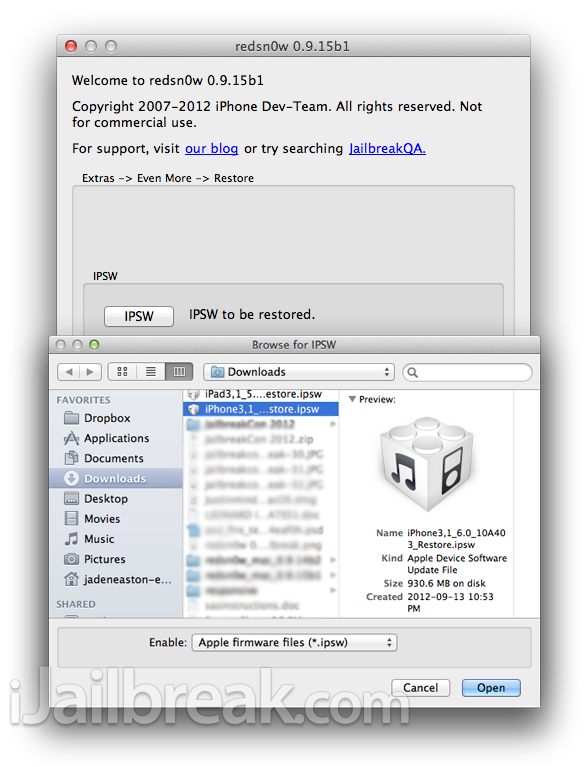 Once you do this you will be prompt whether you want to prevent the baseband upgrade. You will obviously want to click the Yes button.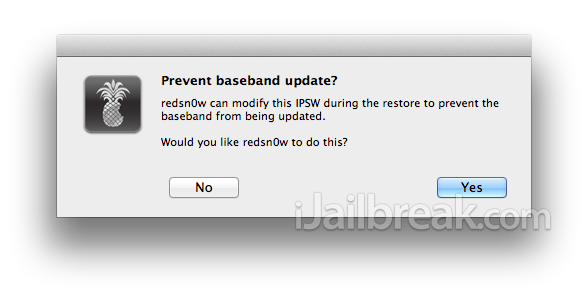 Now yet another window will pop up alerting you that you will need to connect your iPhone 4 or iPhone 3GS to your computer via USB and put it into Pwned DFU mode. Click OK to continue.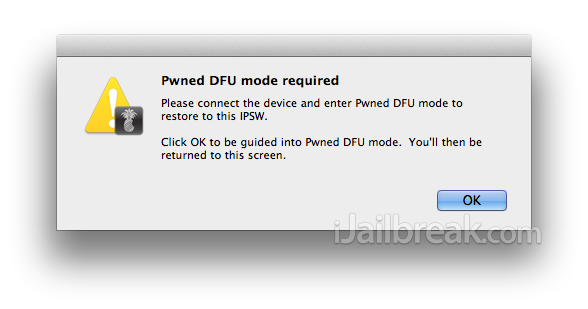 Step 5) Once you click the OK button you will be presented a screen with preparation instructions for entering Pwned DFU mode. Read through these instructions, power off your iPhone or iPod Touch if you haven't already, and then click the Next button.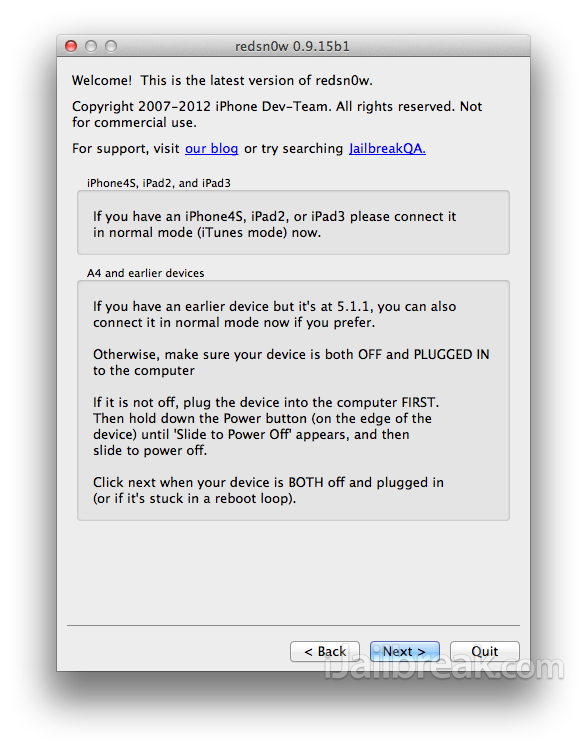 Once you click the Next button you will need to execute the steps shown on-screen, which are:
Hold down Power (corner) button for 5 seconds.
Without releasing the Power button, also hold down the Home (bottom center) button along with the Power button for 10 seconds.
Without releasing the home button, stop holding down the power button for up to 15 seconds.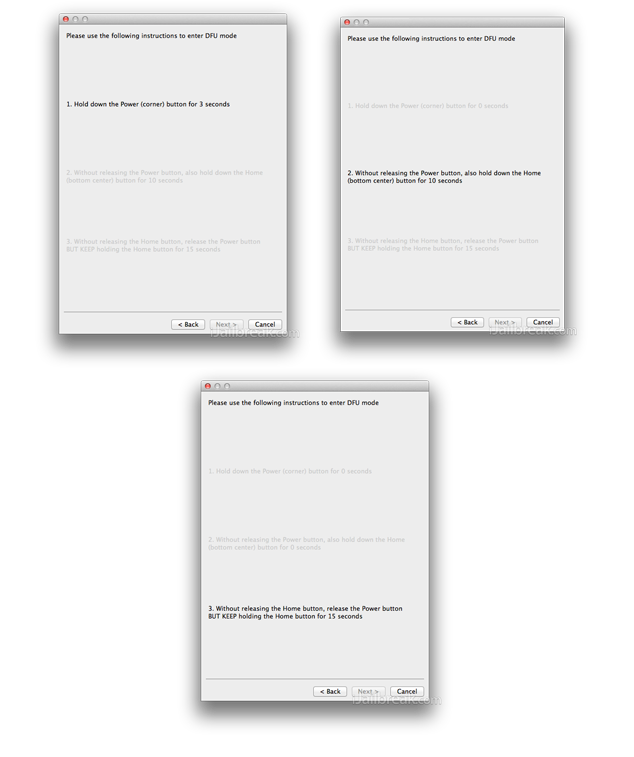 Step 6) When you successfully enter DFU mode your iPhone will be exploited with LimeRa1n, and then RedSn0w will begin restoring it to the iOS 6 firmware without updating your baseband. Just sit tight, and when the process is complete RedSn0w will let you know the restore was successful.
Your iPhone 4 or iPhone 3GS should now be running the iOS 6 firmware with the same baseband you had on your previous firmware version. Congrats! If you have any further questions or thoughts please turn your attention to the comments section below.