OnLive Desktop is based off OnLive's instant-action cloud gaming technology that allows you to essentially run Microsoft Office on your iPad or other Android tablet. It features the Microsoft Office suite, and a full Adobe flash enabled browser. The folks over at OnLive have mentioned numerous times a similar Mac application would be coming, but this claim has never seen the light of day.
According to OnLiveFans however, an unofficial method for getting OnLive Desktop running on your Mac OS X computer has surfaced. As such, in this guide you will learn how to get OnLive Desktop running on your Mac OS X computer to gain access to Microsoft Office for free.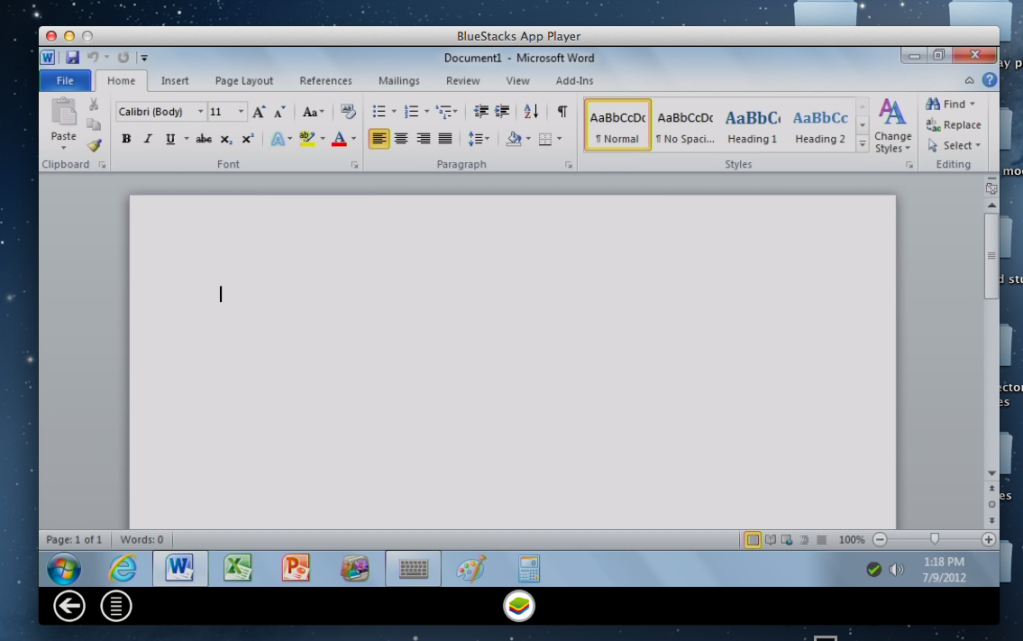 Install OnLive Desktop On OS X
Step 1) – The first thing you will need to do is download and install a free application called Bluestacks that lets Mac OS X users run Android apps.
Step 2) – Now signup for a free OnLive Desktop account by clicking here.
Step 3) – Bluestacks does not come with an official browser so you will need to find a way to trick Bluestacks into opening its hidden browser. In order to do this launch the Twitter app, click on an internet link from within and Bluestacks browser will come out of hiding.
Step 4) – Next download the OnLive Desktop .apk file by clicking here and install it just like any other Android app.
Step 5) – You can now access OnLive Desktop on your OS X computer. Congratulations!
Though the frame rate may be a little lower than the native OnLive Desktop Android app, it is still a worthwhile solution on getting Microsoft Office for free on your Mac. Did you use this little trick to get OnLive Desktop on your Mac OS X computer? Share your responses and further thoughts in the comments section.