The Mac OS X Flashback Trojan virus seems to have a lot of people worried lately, and for a good reason. The Flashback Trojan virus comes in many forms and has been known to upload personal data to a remote server. To make matters worse a Russian antivirus company that goes by the name of Dr. Web recently concluded that there were over 600,000 Mac computers infected with the Flashback Trojan virus.
If you are worried that you are infected with the Flashback Trojan virus then you will be glad to know Gizmodo pointed out some easy to follow instructions for checking to see if you are infected, and also how to get clean if you are.
How To Check/Remove Flashback Trojan (Mac)
Step 1) – The first thing you will need to do is launch Terminal. This can be done by launching finder, going into the Applications tab, Utilities folder and then clicking the Terminal shortcut.
Step 2) – Next you will need to type in the following command:
defaults read /Applications/Safari.app/Contents/Info LSEnvironment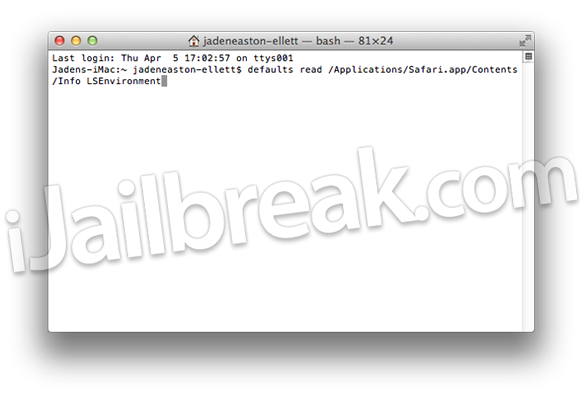 Step 3) – After typing in the command you will need to take note of the value, DYLD_INSERT_LIBRARIES. You should also receive the following error message:
The domain/default pair of (/Applications/Safari.app/Contents/Info, LSEnvironment) does not exist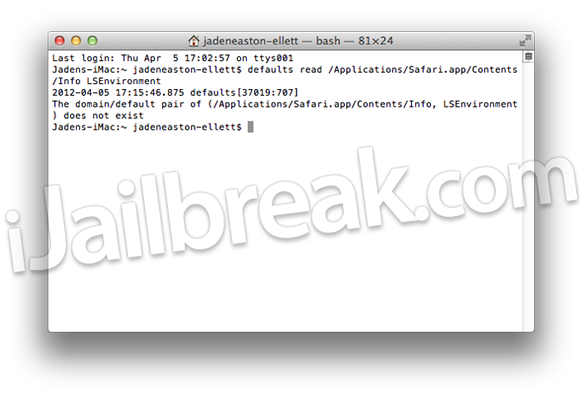 If you did not get the error message then it unfortunately means you are infected. Please click here to find instructions on removing the Flashback Trojan virus from your Mac computer.
Step 4) – For those of you who did indeed get the error message shown above it means you are clean. Let's now check for another variant by typing in the following into terminal:
defaults read ~/.MacOSX/environment DYLD_INSERT_LIBRARIES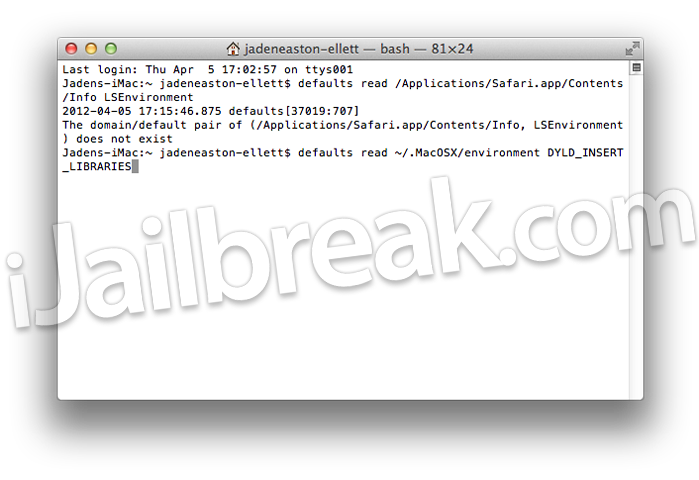 Once you have typed the above command you should be returned with an error similar to:
"The domain/default pair of (/Users/joe/.MacOSX/environment, DYLD_INSERT_LIBRARIES) does not exist"
Essentially what you want after typing in the commands shown in this How To guide is "does not exist". If you get anything else it means you are indeed infected and you will need to click here for further instructions. Was your Mac computer infected? Share your responses and thoughts in the comments section below…