If you unlock and have an iPhone 3G or iPhone 3GS you might have been tempted to switch back from the iPad baseband to a hackable iPhone baseband firmware. With the old iPhone baseband firmware you don't have to chose between using UltraSn0w (as with the exploitable iPad baseband) or having full GPS ability (as with stock firmware). Unfortunately some users have reported that the recently available downgrade through RedSn0w causes crashes and the 'no signal' status when using UltraSn0w with baseband version 05.13.04. Luckily there is a fix that has been reported to work by the iPhone Dev-Team: reinstall Mobile Substate and UltraSn0w.
Reinstalling software may seem to be in the same category of tech support voodoo as jiggling the power cable, restarting your machine, or turning your router off for exactly fifteen seconds, but sometimes there is real wisdom in this technological mysticism. You can reinstall Mobile Substrate and UltraSn0w through the Cydia package manager.
You should be able to find Mobile Substrate in Cydia under Manage -> Packages. Tap on the tweak to go to its Cydia page.
On the page for Mobile Substrate, tap modify in the top right corner.
Select reinstall.
Instead of confirming, press continue queuing. This will allow you to make a batch of more than one reinstallation, and should save you some time.
Go back to Manage -> Packages, Select Ultrasn0w
In UltraSn0w's Cydia page, tap modify, then reinstall and confirm.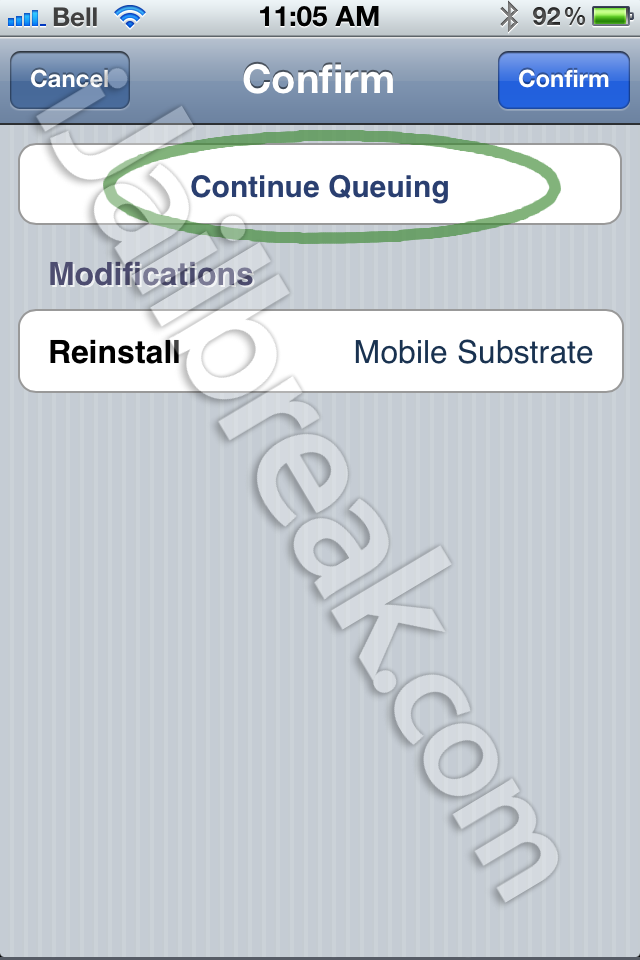 Both apps should reinstall. The issues with the baseband causing crashes and 'no signal' in the status bar should be resolved.
Did this method fix your issues with UltraSn0w at baseband version 05.13.04? Share your thoughts in the comments section below.