Whited00r 6 was released today that is essentially a pre-Jailbroken custom firmware file based on 3.1.2 that brings about the functionality of the iOS 6 firmware, as well as various performance improvements. You can now get features such as the Reminders app, Folders, Cloud backups and more on your iPhone 2G, iPhone 3G, iPod Touch 1G or iPod Touch 2G (MB model only).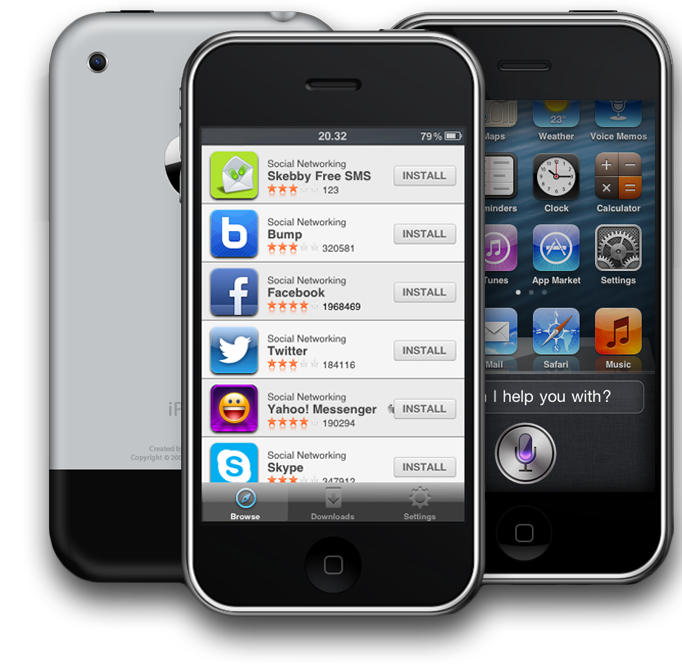 Just how do you go about install Whited00r 6 to your iPhone or iPod Touch? Well, the process is actually more simple than you might think. In this tutorial you will learn how to install Whited00r 6 to your older generation iOS device.
How To Install Whited00r 6
Step 1) – The first thing you will need to do is backup your iPhone or iPod Touch. As installing Whited00r requires you to restore your iOS device, you will lose all the data on your device unless you back it up. The Whited00r development team state the following:
The installation process is safe and tested, but you are doing this at your own risk. For this reason we suggest that you backup your data (our firmwares have include an iCloud-like application to backup your Game saves to dropbox since Whited00r 5), and transfer your applications from the device back to iTunes on your computer by following these simple steps: Right click on your device name in iTunes, select "Backup" and then "Transfer Purchases". You also could use other software like DiskAid to manually backup data, if you prefer.
It is recommended that you do not restore from an iTunes backup after installation to avoid errors.
Step 2) – The next thing you will need to do is actually download the Whited00r 6 firmware. You can do this from one of the download links shown below. According to the Whited00r development team "you should choose Whited00r Normal version only if you can legitimately activate you device via iTunes AND you don't need carrier unlock (so you are using the original SIM card, for example form AT&T). All other users should choose Whited00r Unlocked firmware. If you are not sure use Unlocked firmwares."
Download Whited00r 6 for iPhone 2G [Normal] / [Unlocked],  iPhone 3G [Normal] / [Unlocked], iPod Touch 1G and iPod Touch 2G (MB Model only)
Step 3) – The next thing you will need to do is open up iTunes, click on your device and then restore the Whited00r firmware to your device. To do this on Windows hold the SHIFT button and then press Restore. On Mac OS X you will need to hold down the ALT button and then press Restore. Once you have done this a new window will appear where you will need to select the Whited00r firmware.
Step 4) – The restoration process can take up to 15 minutes and once it reboots into a working state make sure you "Set up as new" to avoid errors.
Congratulations! You have just fully installed Whited00r 6 on your iPhone or iPod Touch. Keep in mind that tapping the App Store will bring you up to a menu that includes the ability to launch the regular App Store, Whited00r App Store, Backups and Cydia (swipe left or right). For further instructions on using terminal you can visit the Whited00r website.