That is right folks. Comex has pulled off a midnight release (depending on your time zone) of JailbreakMe 3.0! With JailbreakMe 3.0 you will be able to jailbreak your iPhone, iPod Touch or iPad (1G + 2G) by simply visiting www.JailbreakMe.com. This is because JailbreakMe is a userland jailbreak; meaning in only a few taps of a finger your iDevice will be jailbroken straight from Mobile Safari.
This past week has been full of rumors about the tool, and unless you have been hiding under a rock, I am sure you already know all about it. So without further hesitation lets begin this how to guide on using JailbreakMe 3.0 (the iPad 2 untethered jailbreak).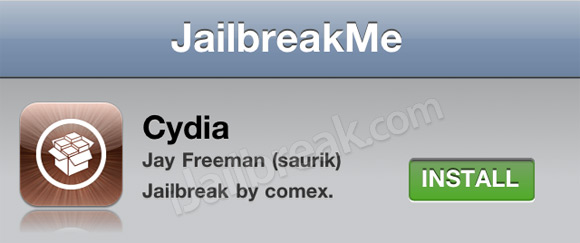 Section 1: Prerequisite
In JailbreakMe's initial release it only supports a certain range of firmware versions and iDevices. Please make sure you meet the following requirements:
iPad 1G (iOS 4.3 through iOS 4.3.3)
iPad 2G (iOS 4.3.3)
iPhone 3GS (iOS 4.3 through iOS 4.3.3)
iPhone 4 (iOS 4.3 through iOS 4.3.3
iPhone 4 – CDMA (iOS 4.2.6 through iOS 4.2.8)
iPod touch 3G (iOS 4.3, iOS 4.3.2, iOS 4.3.3)
iPod touch 4G (iOS 4.3 through iOS 4.3.3)
Note: As explained prior these requirements will change as Comex adds additional support for older iDevices and older firmware versions.
If you meet the above requirements you can move on over to section 2.
Section 2: Using JailbreakMe 3.0
Step 1) The first thing you must do before jailbreaking your iDevice is clear Mobile Safari's History, Cache and Cookies. To do this go into the Settings.app then go into the Safari tab and scroll to the bottom where you will see three options – Clear History, Clear Cookies, and Clear Cache. Click all three of these buttons now.
Note: While this step is not "officially" required it will help you avoid troubleshooting later (so do it).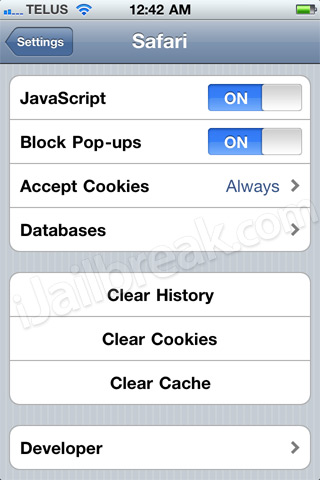 When you have cleared Mobile Safari from any cached data you will now need to ensure no applications are running in the background. To do this double click the home button to activate the multitasking bar and exit out of all running applications (there should be no icons in the multitasking bar).
Step 2) The next thing you will need to do is launch Mobile Safari and navigate to the following URL:
http://www.JailbreakMe.com
When it has finished loading on your iDevice you will need to first click the free button…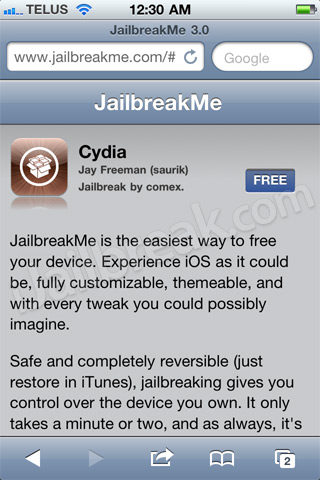 Then click the install button…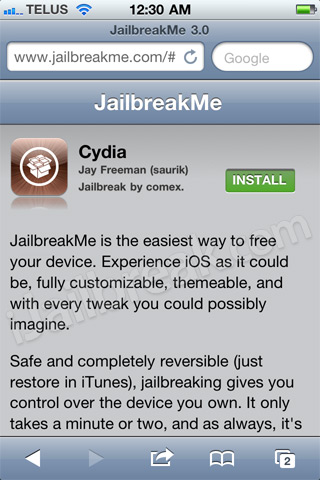 Step 3) Once you do this Mobile Safari should exit and you should see a Cydia icon appear on your SpringBoard with a loader bar (like you were downloading an application from the AppStore). You will now need to simply wait for the loading bar to reach 100% and you will have a jailbroken iDevice.

Note: It is recommend that you restart your iDevice after jailbreaking it with JailbreakMe 3.0 (again, to avoid troubleshooting later).
That is it! If you have followed all the steps correctly you should have a jailbroken iPhone, iPad, iPod Touch. Congratulations!
Update #1: IMPORTANT: Install PDF Patcher 2 now!