In the beginning of June we told you about a way to get Plex on your 2nd or 3rd generation Apple TV without Jailbreaking and now it looks like another hack is available that might be of interest to some users.
A Russian blog is currently reporting a way to add a Russian movie service called UnliMovie digital TV by changing your DNS settings. Upon doing this when you use the Trailers application on your Apple TV it will serve content from UnliMovie rather than Apple's trailers server.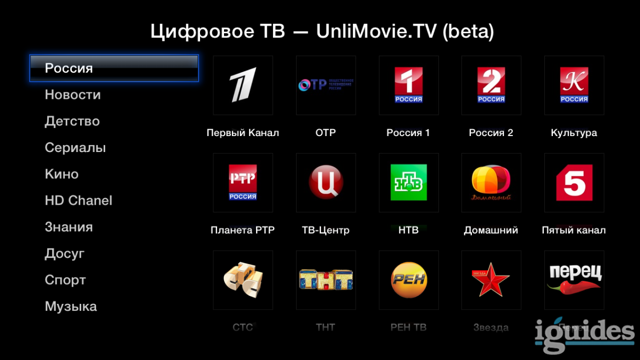 For those of you who haven't heard of UnliMovie before it allows you to stream movies and other content for free. It is worth noting, however, that in September the service will be switching to paid subscriptions. For the time being though you could snag yourself some free movies by simply changing your DNS settings on your Apple TV to manual (062.075.229.047).
Now that the hack is spreading around it could mean that other services could be run through the Trailers app by simply changing your DNS servers. We will keep you updated if this happens. Until that time let us know how this little trick fared for you in the comments section below.