If there's ever been a time you wanted to check the progress of a download while you were away from your computer, you'll surely want to use this little trick: web gui torrent management.
With a few small tweaks you can see the progress of your downloads, stop them or even add new ones from a remote location. That's right, you can send downloads to your computer using your iPhone, iPod Touch and iPad.
Transmission, one of the most common torrent clients for mac, will let you manage your downloads remotely. You can download Transmission from www.transmissionbt.com.
How To Manage Torrent Client On Mac OS X
In transmission, open preferences and click the remote tab on the far right.  Check "enable remote access." This will allow remote management of the client.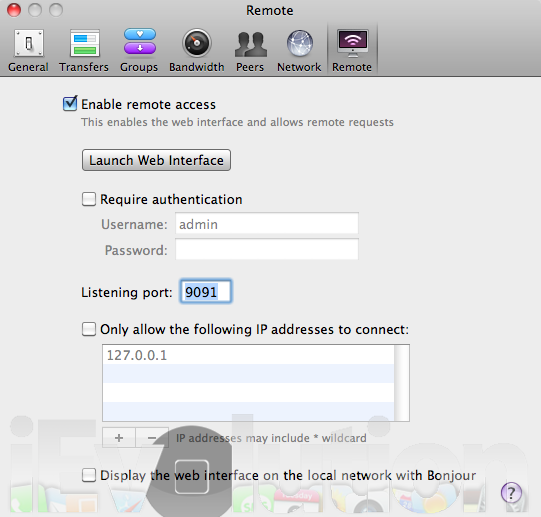 I use a Macbook Pro so my IP address changes from time-to-time. To stop this, you're going to need to keep the IP address the same. Otherwise, when to try to access it, the IP may have changed.
To do that, open the Mac OS Preferences and select network. Click the Advanced button in the lower right hand of the dialog box. Next, select the "TCP/IP" tab.
Configure IPv4: "Using DCHP with manual address"
IPv4 Address: Whatever you like. I chose, "192.168.1.4" because that the IP of the computer.
Configure IPv6: "Automatically"
Click OK.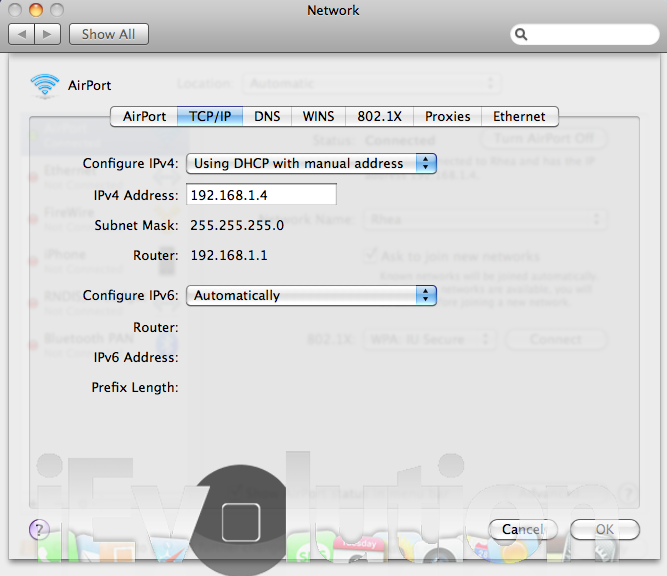 This next part can be somewhat tricky. You're going to need to go to your router settings and enable port forwarding. To access your router, go to the wireless IP. (Mine, and most others, is 192.168.1.1 If you're prompted for a password andnever changed it, Google your router's default password.) I've got a Netgear router, but all will have an option for port forwarding somewhere.
Enter 9091 for the port range
Enter the IP address you've chosen for your computer
Once you've got your port forwarding configured you should be able to access Transmission remotely from your phone.
Before you can begin you need to figure out your external IP address. (If you're unsure head over to www.whatismyip.com to find out.)
Open up Safari and enter: <your external IP address>:9091/transmission/web/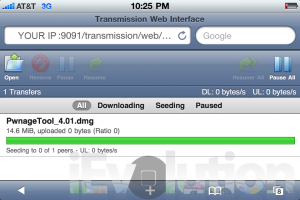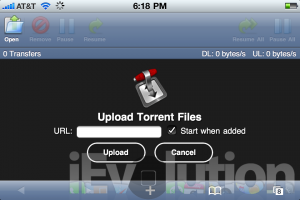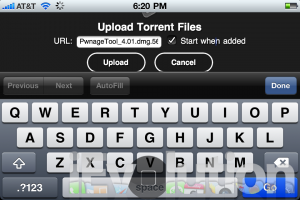 How To Manage Torrent Client On Windows
First download the latest version of uTorrent from www.utorrent.com.
Once you download and install, open uTorrent and head over to preferences menu.
In preferences:
Click connection and make a note of the port used for incoming connections.
Click Web-UI and enable  the web user interface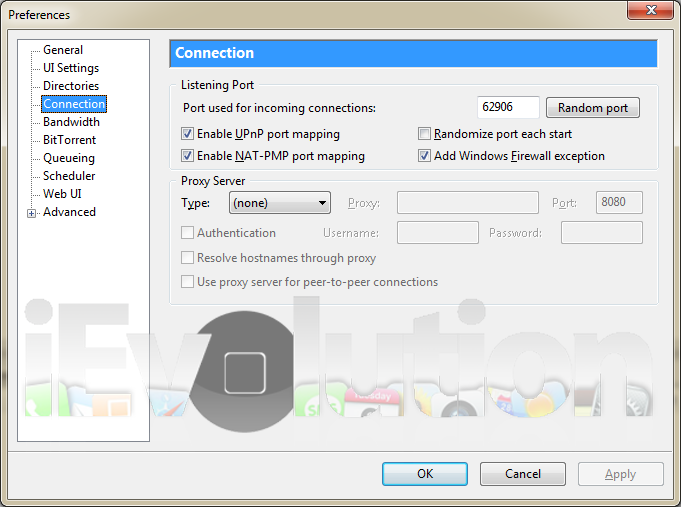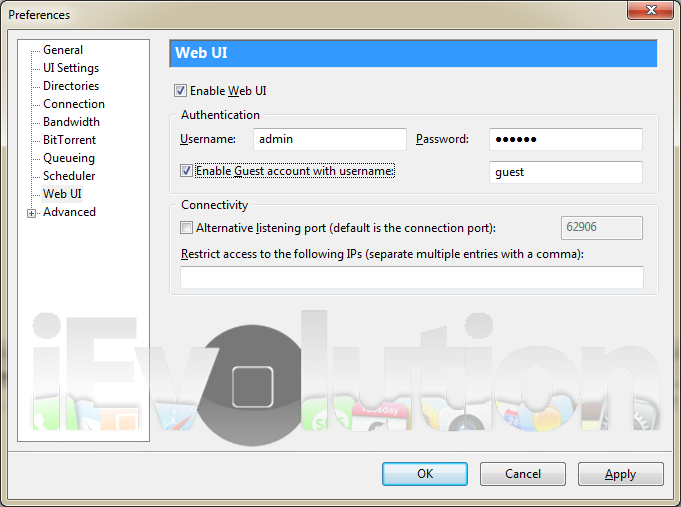 Now that you've got that squared away your basically ready to go.
Open up Safari on the iPhone and for the address type:
<Your external IP address>:<PORT NUMBER FROM ABOVE>/gui
Example:
123.456.7.8:62906/gui
If everything worked correctly you might get prompted with a log-in screen. Type admin/admin (or whatever you changed it to in the webgui menu in utorrent.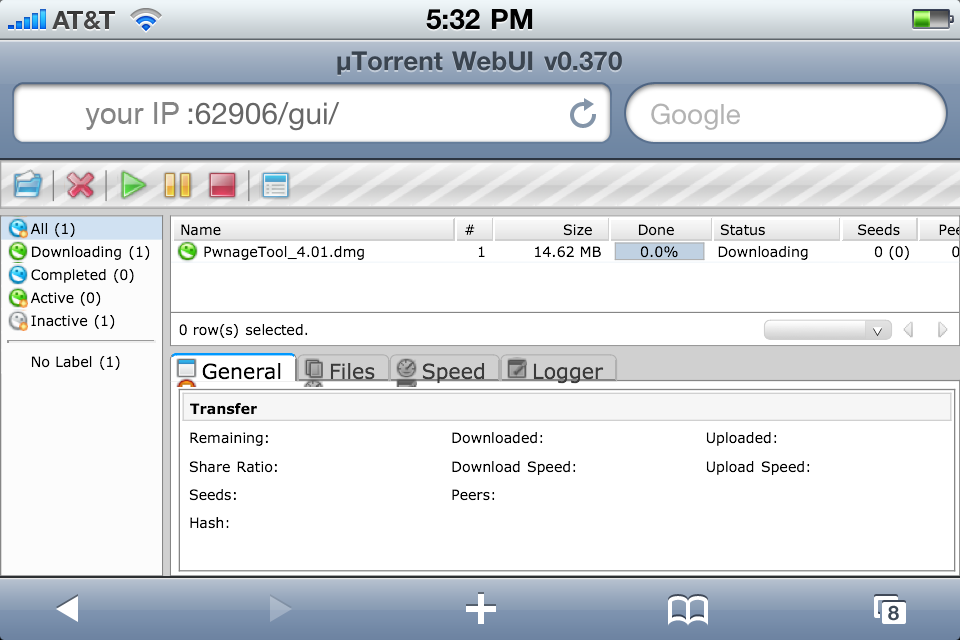 Now you can monitor and manage your downloads directly from your iPhone, iPod Touch, iPad or any other browser. Be sure to share your comments below.