Now that a Mac tool has been released to jailbreak iOS 8.4, we're going to show how to do it. The 25PP team recently released a working iOS 8.4 jailbreak tool for Mac.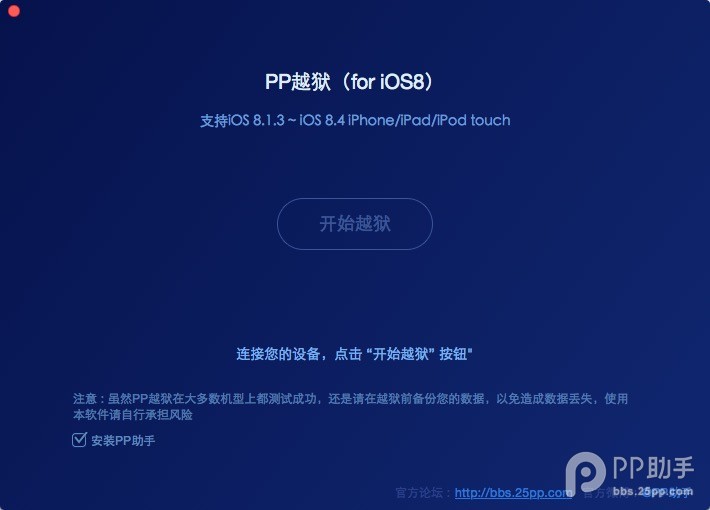 So far, the iOS 8.4 jailbreak tool was only available for Windows users. Of course, you could use a virtual machine on your Mac to use the Windows tool, but most still insisted on a Mac version. And here it is, not by TaiG, but by 25PP.
Before you begin the jailbreak process, it is recommended that you do a full restore to iOS 8.4. Also, turn off Passcode Lock/Touch ID, Find My iPhone and enable Airplane mode.
Here's how to jailbreak iOS 8.4 on Mac:
After downloading the PP Jailbreak tool for Mac, launch it and move it to the Applications folder.
Connect your iOS device running iOS 8.4.
Launch PP Jailbreak tool from the Apps folder, it should detect your iOS device.
Click on the Jailbreak button, read instructions and press Continue.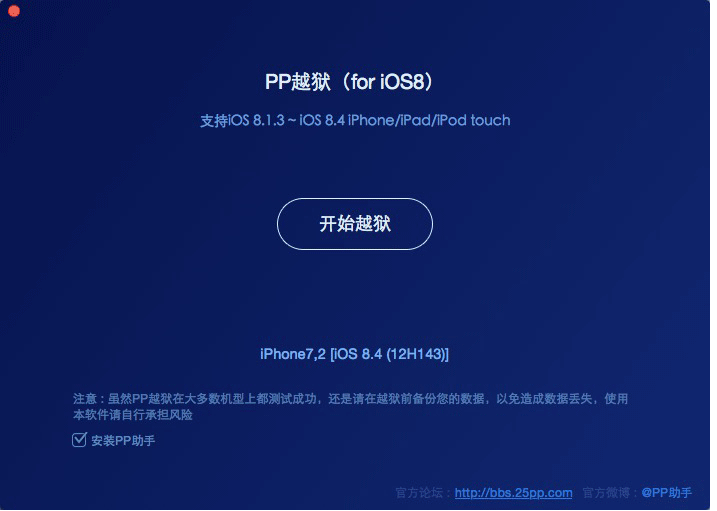 Wait for the process to finish. Once it's done, your iOS device will reboot and you will be taken to the Setup page. Don't worry, you'll only need to perform a few steps.
You should now be able to see Cydia on your homescreen. Launch Cydia, let it prepare the filesystem and that's it.
You're now successfully jailbroken!