Have you ever wanted to make folders for your videos but Apple doesn't allow you, or to separate your movies from your family videos? Well, there's a trick to organize your videos on your iDevice like the picture below.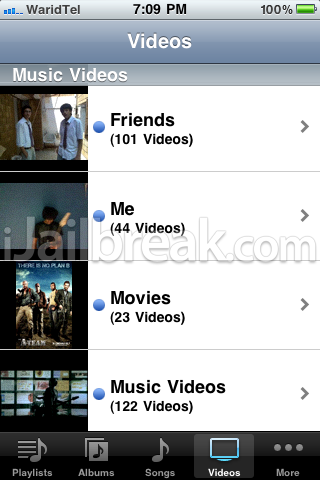 Here's what to do:
STEP 1: Connect your iDevice to your computer and open iTunes. Sync it for back up incase something goes wrong.
STEP 2: Lets say you want to make a "Movies" folder which has all your movies in it. On the top left of iTunes, click "Movies" and then click "File" on top. Then click "Add File To Library".
STEP 3: Add your desired video file. Make sure the video file is compatible with iDevices. If it's not, download Videora iPhone Video Converter, it's free and will convert your videos in a format that can be played on your iDevice.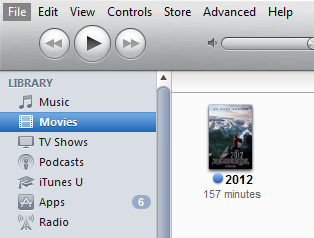 STEP 4: Create a playlist on iTunes by clicking the "+" button on the bottom left of iTunes and drag the video file on to it.
*You should see something like this on your playlist.*

STEP 5: Now click on your iDevice on iTunes. Since I have an iPhone, I'll be using that to explain. Scroll a bit down and check the box which says "Manually manage music and videos".

STEP 6: Since you have changed the settings, you'll have to sync your iDevice again. Now drag the playlist you just created from the bottom on iTunes to the section where your iDevice is listed untill you see the highlighted part become blue.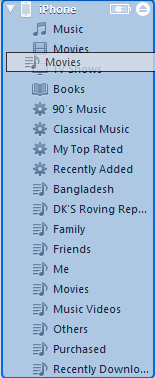 STEP 7: Since you have added new data, your iDevice will sync again. Wait for the syncing to complete. Now click on the playlist and you should see your file. Right click on it and click on "Get Info".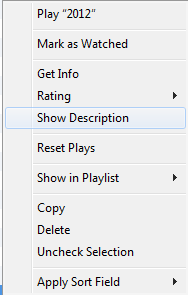 STEP 8: A box will pop up with all the information about the video file. Click on the "Info" tab and fill every box with the word "Movies" except for the box that says "Name". Click on "Sorting" tab and fill every box with the word "Movies" except for the box which says "Name".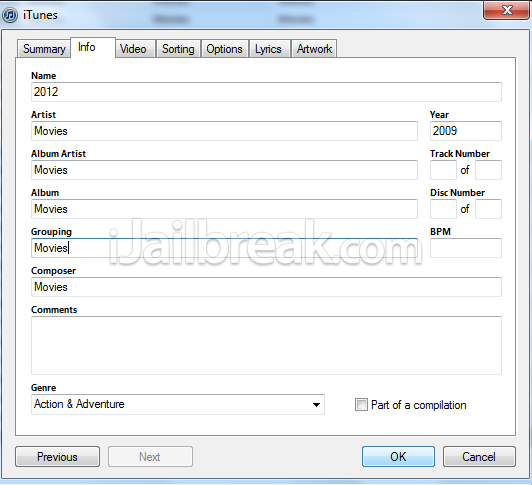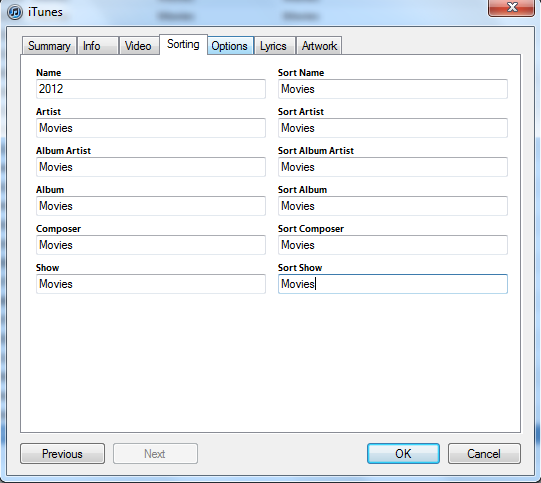 STEP 9: Now click on the "Options" tab, there is a section that says "Media Kind", click it and select "Music Videos" and click "OK".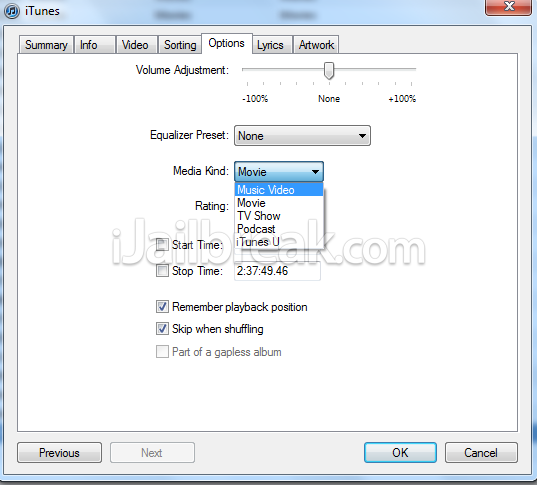 Your iDevice will sync again and now you're done. When you open the "Videos" section on your iPod player, you'll see that there is a folder which has the movie you just placed in. It'll look something like this:
This isn't only for movies, it can work with any video file as long as it's a compatible format that can be played on an iDevice.
If you encounter any problems while doing this, or want to find out more info about the whole process, please feel free to leave us a comment below.