We've heard countless arguments on which platform is better: iOS or Android. But of coarse, we know that it's all about preference. Well, if you have an Android tablet and wish you would've given the iPad a shot, we've got you covered!
Espier Launcher HD has just made its way to Google Play and will bring the iOS home screen right to your Android tablet. You might have already heard of Espier Launcher, as it was previously only available for Android phones. However, the new HD version is specifically made to make your Android tablet look just like an iPad (without the Retina display).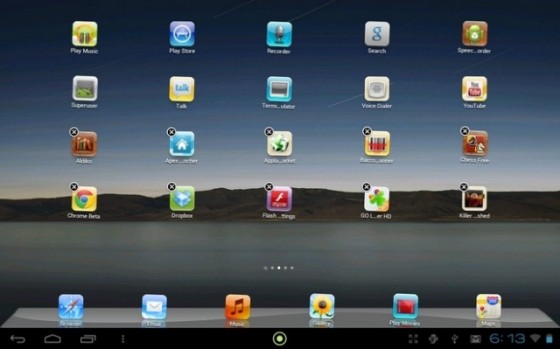 Of coarse, the tweak still has a few bugs but it definitely makes up for them with its features. The new HD version includes all of the features that the smartphone version packs including enhanced multitasking, the shaking effect when moving apps around the home screen, a scrollable SpringBoard, and much more.
After installing the launcher, your tablet will automatically look like it's running iOS! It will even work the same way as the iPad does. From scrolling up to reveal the app switcher to swiping left to see the Spolight search, this tweak is the complete package. Best of all? It's completely free.
Check it out and let us know how you like it!
Download Espier Launcher HD for Android tablets [Google Play link]