As a curator of iPhone and iPad mods, I can have dozens of tweaks and plugins interacting with one another at once. Sometimes those tweaks don't play nice with each other, and sometimes, on their own, they will actually cause problems by themselves. My iPad had an issue last night where I discovered that a rogue tweak caused the Springboard to react oddly on reset; the SpringBoard icons were sized down and displaced, while the Spotlight search was using the iPhone's keyboard. A respring would temporarily resolve the issue, but something wasn't working right and would have to be fixed.
When you install a lot of tweaks before noticing a problem, things can get messy. What do you do? I could have systematically uninstalled each Cydia download on my iPad until I found the offending tweak. But, as I would have to uninstall (and later reinstall) each and every tweak, that would be a waste of time and bandwidth. Luckily there's another way, which is built into the popular Cydia app, SBSettings.
For most issues, the first troubleshooting action I would take would be to enter Safe Mode through SBSetting's Power menu. This would determine whether or not the problem involved MobileSubstrate. Since the symptoms of my iPad's issue vanished on Respring, Safe Mode didn't help.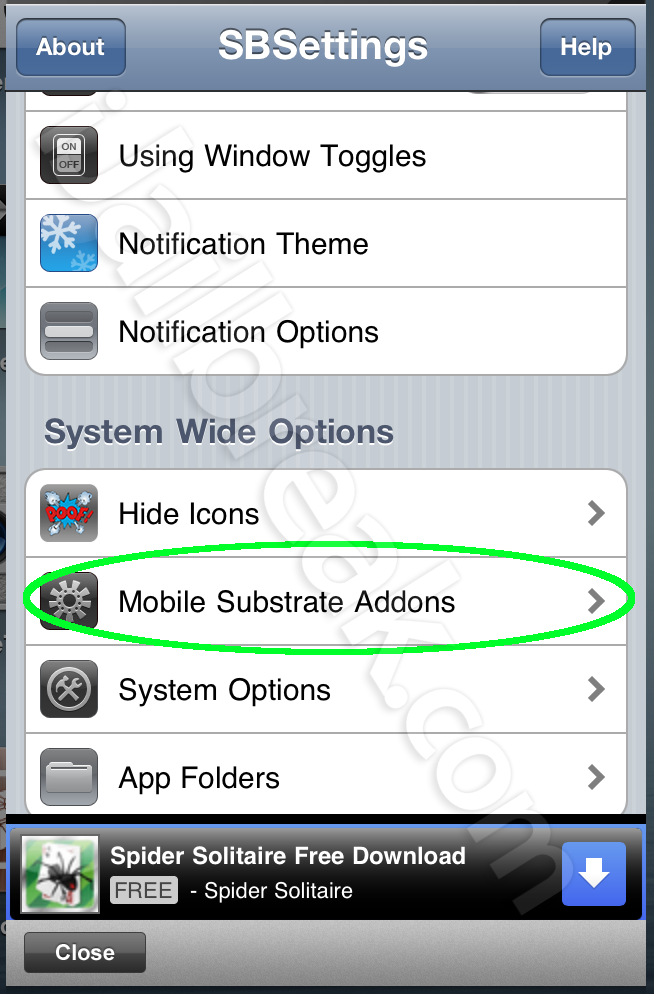 Instead I went into SBSettings' debug menu for Mobile Substrate, which can be found through More -> Mobile Substrate Addons. From here you can directly enable or disable any tweak that interacts with MobileSubstrate. Keep in mind that this debug menu shouldn't be used as a Settings panel, as uninstalling addons disabled from the menu can cause problems. Make sure to switch everything back to "On" when you are done troubleshooting.
The benefit of this method is you can turn off whole groups of Mobile Substrate addons without having to uninstall them individually. The most effective way to find out if an issue is caused by a tweak interfering with Mobile Substrate is to disable every addon, restart, and then check if the problem is still there. If the problem has vanished, you can then enable groups of items until you can find the culprit. When you've found the tweak that's been causing you problems, reenable all the addons and then uninstall the offending tweak from Cydia.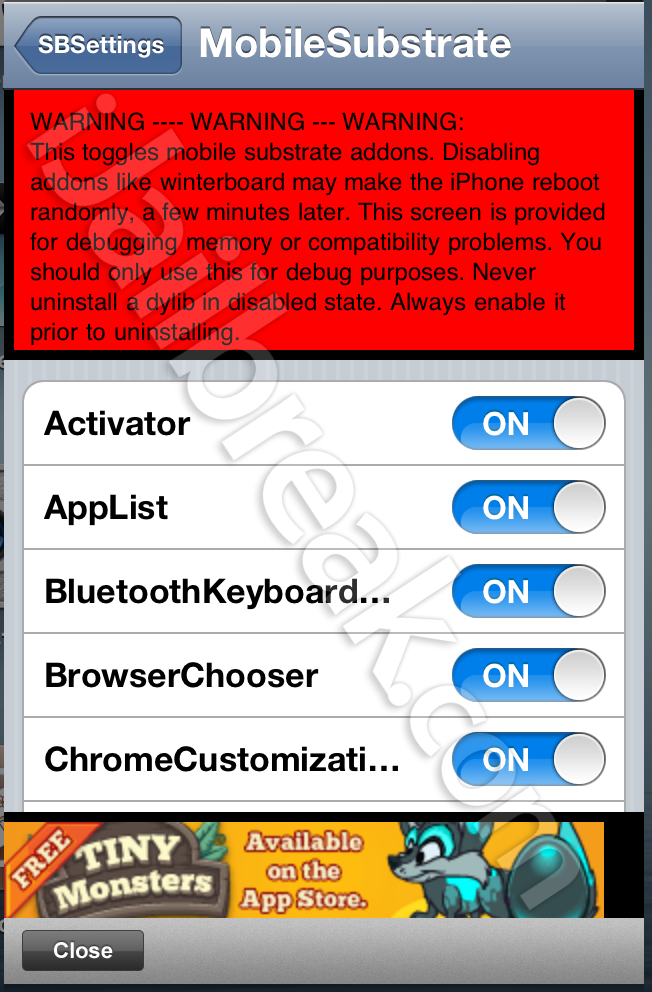 It was through this method that I discovered LockScreenSlideShowLock was the cause of my iPad's springboard glitches at restart. I uninstalled the tweak and all was well.
What's your worst Cydia tweak bug and how did you fix it? Share your experience in the comments section below.