Stefan Esser, a hacker known to most as i0n1c is openly hating the Evad3rs and in particular their website, evasi0n.com. In return many fans of the new jailbreak dream team have sent hate straight back at the German hacker.
I0n1c was a big shot in 2011 when he produced a long awaited untethered jailbreak for 4.3.X and gave it for free to the iPhone Dev-Team, who manage PwnageTool and RedSn0w. He still remains famous among the jailbreak community although he has not contributed much to the scene recently.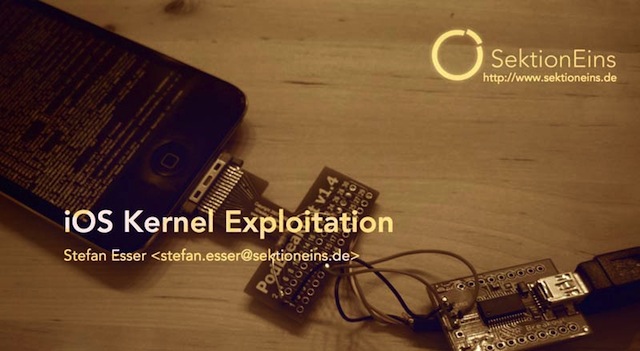 The main reason of hate from i0n1c is that he thinks the Evad3rs are releasing the jailbreak just for ad revenue, and are taking too much credit and fame from one jailbreak. Esser has made witty comments like, "On day of release the donation button will be right next to the download buttons and via javascript it will follow the mouse." And "Did I mention our Family discount? Yeah that is right: Your brother,sister,mother,daughter,son,wife and even grandpa pay only 137% the price".
He believes that the only reason the Evad3rs are moving the progress bar 'slowly' is so that people have more time to donate and click on ads. "Oh I see. While I was sleeping a certain website added a 3rd ad banner, because 2 were obviously not enough."
Despite all this, the iOS 4.3 pwner has said that the Evad3rs are good hackers, and he wishes they would admit that they just wanted some cash for their hard work.

Some blogs and other tech fans and celebrities alike have been hating on i0n1c and really dishing it out to him. What do you think? Do you agree with i0n1c? Be sure to let us know in the comments. Have a look at @i0n1c 's timeline and see for yourself, his tweets are often quite amusing.