Last week, we told you that Flash was coming to an iPad near you. Well, now you can have Flash on your very own iPad, with this alpha for Frash, that has been made kinda public. To get Frash on your iPad, you'll need to have your iPad jailbroken (you can use Spirit to jailbreak your iPad), with OpenSSH installed, and knowledge of how to access your root folders. Again, this is an early alpha version, that hasn't really been released yet, so install at your own risk. We recommend waiting for the actual release, but if you can't wait, this will give  you a small preview of what's to come.
First, you need to download the Frash.deb file. We can't provide a link to it, but if you know how to use Google, you're in good shape.
Once you have the file, SSH into your iPad and find /var/root/Media.
If it's not already in there, create a new directory: Cydia/AutoInstall.
Grab the Frash.deb file and drop it in the AutoInstall folder.
Reboot your iPad, at least 2 times, for Frash to install.
Now, open up Safari and find a website that you know has some Flash ads, video, or what ever. You will see a big red Flash icon, where the little lego block used to be. Just tap the Flash icon, and the animation will start.
Here's a couple of screenshots from The New York Times website, in MobileSafari. You can see that their video is ready for the iPad, but the ad in the lower right is not. Once you tap the Flash logo, the ad shows up as it normally would, in a Flash supported environment.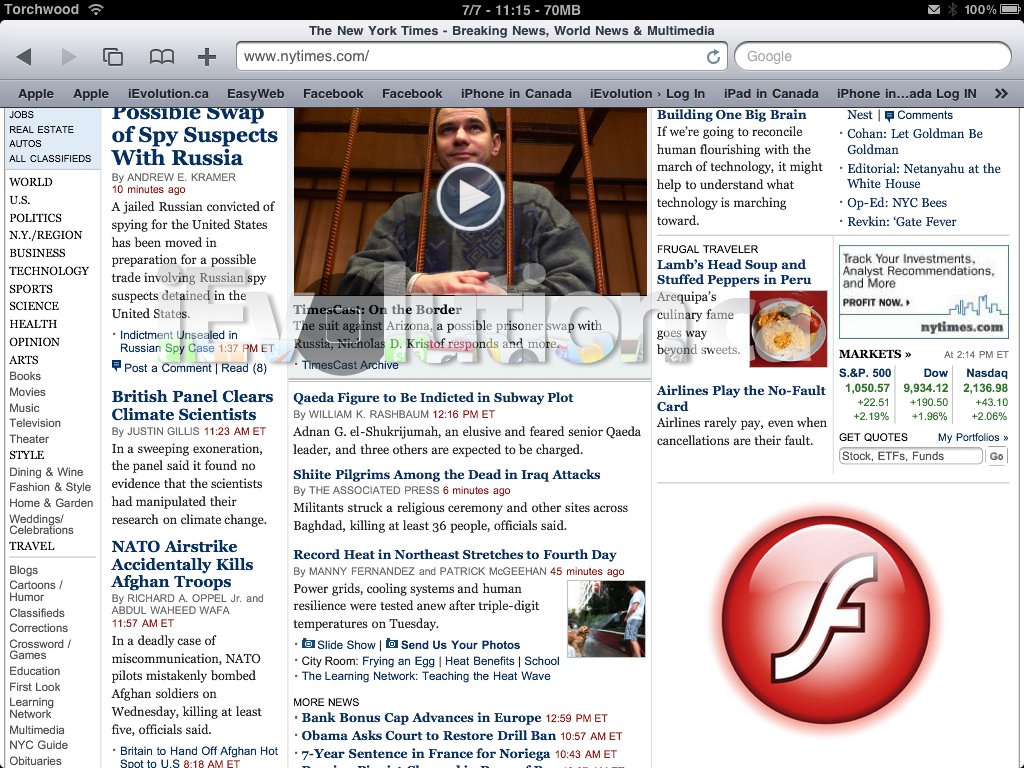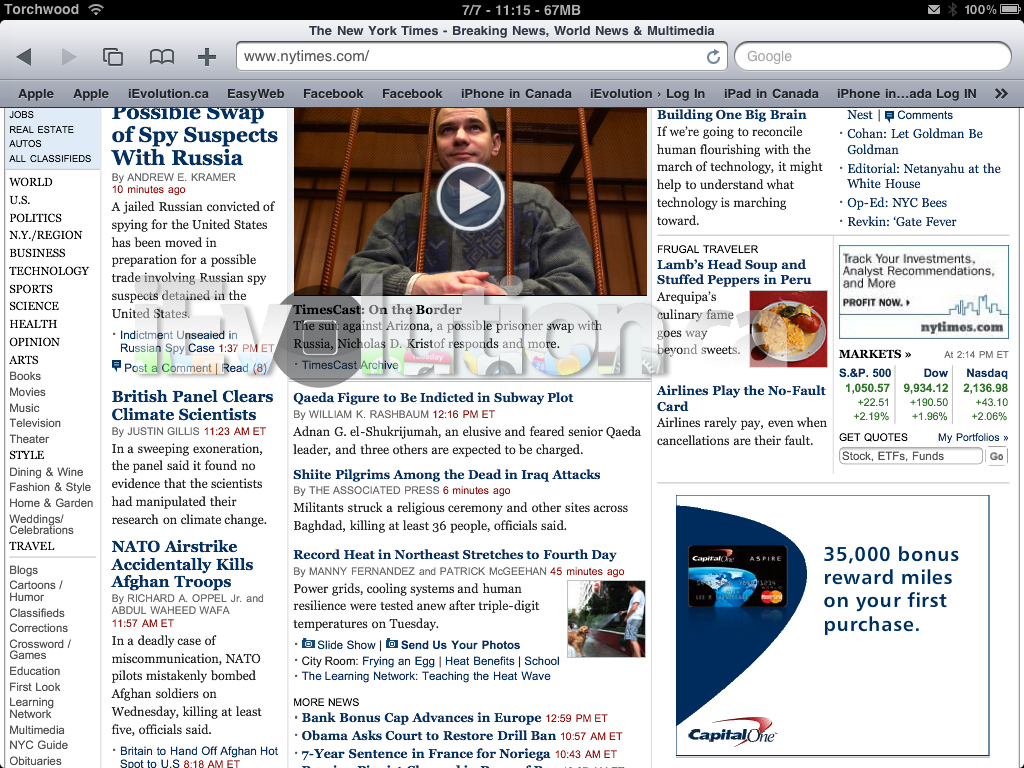 Here's some video of Frash running on an iPad:
If you try it out, let us know how it goes, in the comments below.