Earlier today we told you that the SAM (Subscriber Artificial Module) unlocking tool was updated to version 0.1.16-1 to fix activation errors and best of all to make the unlocking process much simpler. You see, in the last how to guide you were required to have your original SIM card present so you could copy down the IMSI. You also needed to go through the long winded process of deactivating your iPhone, selecting your carrier, double checking your IMSI through iTunes and a bunch of other steps needed to properly unlock your iPhone.
Now however, unlocking your iPhone with SAM is as simple as inserting your unofficial SIM card and clicking a button. Thus, in this how to guide you will learn how to easily unlock your iPhone 4S, iPhone 4 or iPhone 3GS running any baseband on the iOS 5.0, iOS 5.0.1 or iOS 5.1 firmware with the latest version of SAM.
How To Easily Unlock iPhone With SAM
Step 1) – The first thing you will need to do is open up Cydia on your iPhone and add a 3rd party repository from the developer who created SAM. With Cydia open go into the Manage tab, followed by the Sources section, and then tap the Edit button proceeded by the Add button and type in the following URL: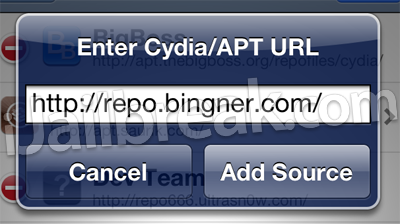 Step 2) – Once the repo shown above has been added you will need to go into the sources page by simply tapping on it from the list of installed source and then find the SAM package.

When you see SAM you will need to install it to your iPhone.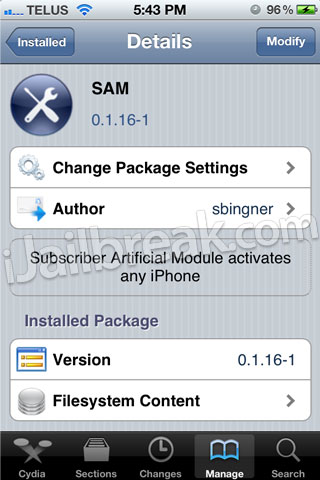 Step 3) – Once your iPhone resprings from installing SAM you will need to insert your unofficial SIM card into your iPhone.
Step 4) – With SAM installed and your unofficial SIM card inserted you will now need to open the utility by tapping the SAMPrefs icon on your SpringBoard (homescreen).

Step 5) – Now go into the utilities tab and tap the Attempt Activation button. Once you tap the Attempt Activation button you will get a dialog box stating "Please wait …. this may take a while". Simply wait for your iPhone to respring and then you should notice signal bars appear, which means your iPhone has been successfully unlocked.
Note: If you do not see the Attempt Activation button then just be patient, as it is sometimes delayed.
If you took a look through our last how yo guide on unlocking your iPhone with SAM then you will realize this process is much easier! As always however, if you are having troubles or have questions please direct your attention to the comments section.
Update #1: Apple Is Fixing Their Activation Servers, Says MuscleNerd; Back Up Your SAM Unlock Activation Tickets
Update #2: It Is Now Too Late To Unlock Your iPhone With SAM [Activation Servers Patched]