Android users know the importance of the latest Adobe Flash Player for playing games, opening Flash websites etc. However, Adobe announced recently that the latest version won't be supported on Android devices running Android 4.1 Jelly Bean. This was bad news, but XDA Developers' member 'stempox' has released a guide on how to install Adobe Flash Player on this particular OS.
Before proceeding on with this tutorial, you should note a few things. The guide is only meant for Android devices running the Jelly Bean firmware. It may lead to undesired results if applied on devices with Ice Cream Sandwich or Gingerbread. Charge the battery of the device you're using to an adequate level (75% or above). On your computer, disable any security software that can access the phone, as they can prevent important files from being installed. Create a backup of your device's data through cloud applications on Google Play or through local storage. Make sure you're using a Windows PC, and have handset USB drivers for the device you're using pre-installed. To do this go to Settings. Now choose Developer Options and check the box in front of Enable USB Debugging. Please keep in mind that you'll be the only one responsible for any damages in case of unfortunate circumstances. iJailbreak won't be responsible for any damages caused by following this guide.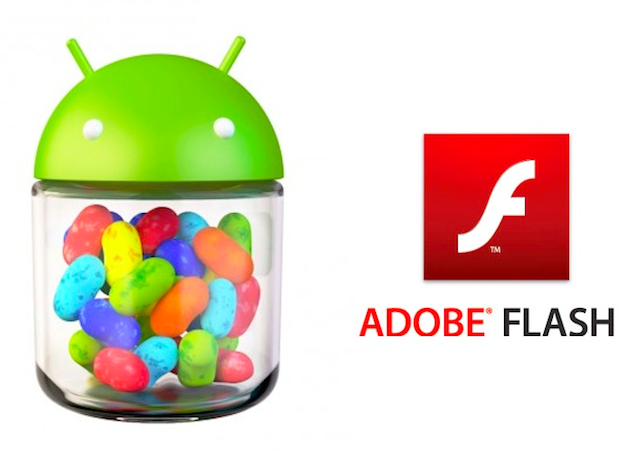 Install Adobe Flash Player On Android Jelly Bean:
Step 1: Download the Flash Player (version 11.1.115.27) and Dolphin Browser HD (8.5.1) files on your computer.
Step 2: Copy both the downloaded files to the internal SD card of the device you're using.
Step 3: Install both the '.apk' files using any File Manager.
Step 4: Open the Dolphin Browser.
Step 5: Go to the Settings of the Browser and untick the option that says 'on demand / always on your discretion' in Flash Player.
That's it. Simple wasn't it? You now have Adobe Flash Player on your device running Android 4.1 Jelly Bean. Let us know your thoughts in the comments section.