Here at iJailbreak we're not just committed to bringing you the day-to-day tweak releases, we're here to help you choose the best tweaks and utilities for your needs. There are tens of thousands of packages on Cydia, in the default repositories alone, and you can't be expected to keep up with them all. Today we've sorted through the most powerful, most polished, and overall best utilities for downloading files to your iPhone, iPad, or iPod Touch.
#1 Universal Video Downloader – FREE
In the early days of jailbreaking, the most impressive downloading utility was MXTube, which allowed users to save YouTube videos on their iPhones and iPods. With its early sound and stability issues resolved, Universal Video Downloader kicks this up to 11, allowing for perfect downloads from seemingly any source including websites and streaming apps. If you know you're going to be without internet access on a long trip, Universal Video Downloader is a must-have Cydia app.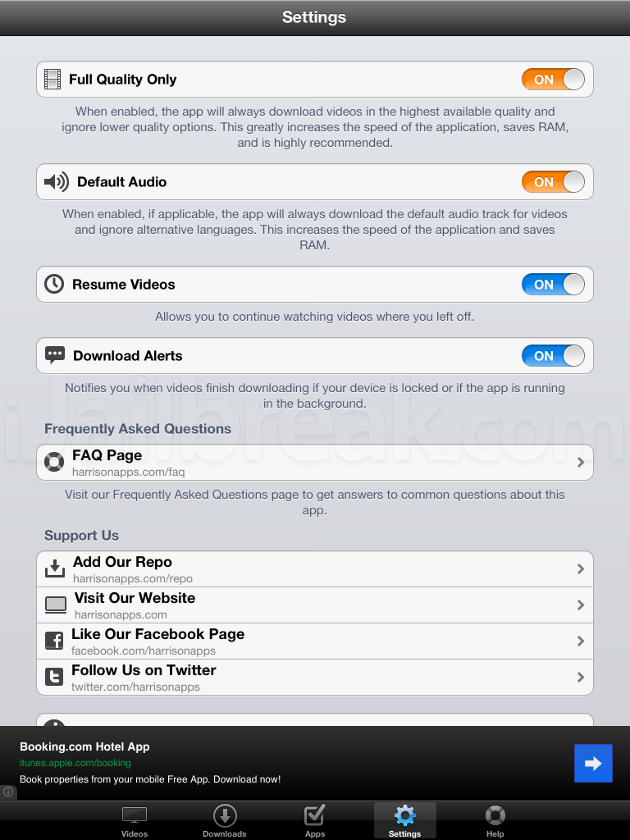 #2 iTransmission 2 – FREE
What would a download list be without a BitTorrent client? The best BitTorrent client we've seen on Cydia is iTransmission 2, which includes a built-in web browser, an extensive preferences list, and a comfortable interface. There's also a command line version–iTransmission CLI–for power users who want more options to play with.
#3 Safari Download Enabler – FREE
One of the annoying "features" about iOS is the inability to properly download and save files from the internet–it's the biggest thing that separates an iPad from a "real" computer. There are iTunes-friendly apps and browsers that can work around this to some degree, but it's hardly an ideal situation. Safari Download Enabler allows you to download any file from any link, using the iPad's default browser.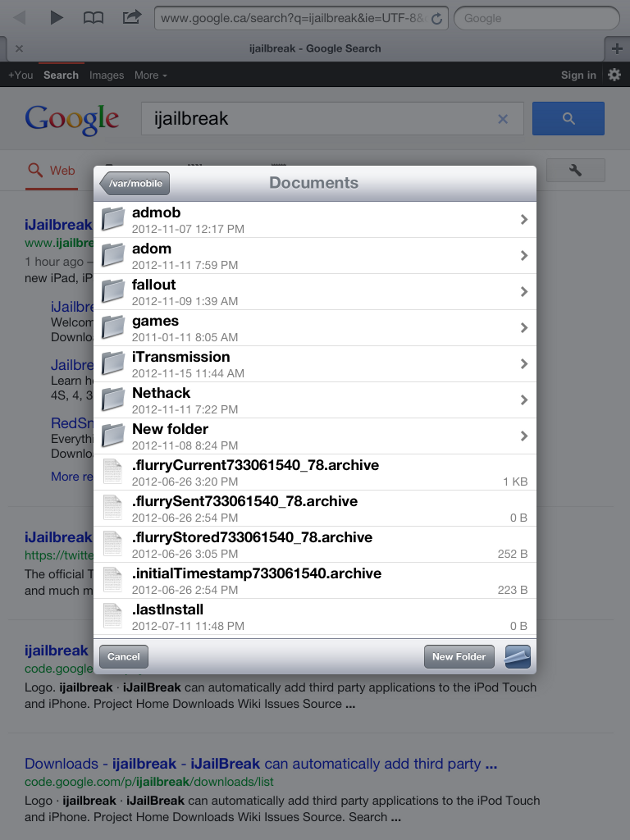 #4 OpenSSH – FREE
Here's what I miss most about the transition from the legacy iPods to iOS: Disc Mode. In a pinch, the old iPods could double as fully-functioning USB storage volumes. With iOS, by default you can only access the photo roll through USB.
That changes with OpenSSH installed. With the OpenSSH utility you can take a FTP client (like WinSCP or FileZilla) and wirelessly transfer whatever files you want to and from your jailbroken iPhone, iPad, or iPod Touch. This is your heavy lifting utility for getting files to and from your iDevice. You can even use it to back up music from your iPhone, iPad, or iPod Touch.
#5 iFile – FREEMIUM, $4
iFile isn't a download utility per-se, but this Finder clone is an essential companion app for sorting through saved files, opening archives, and adding music to your iTunes Library.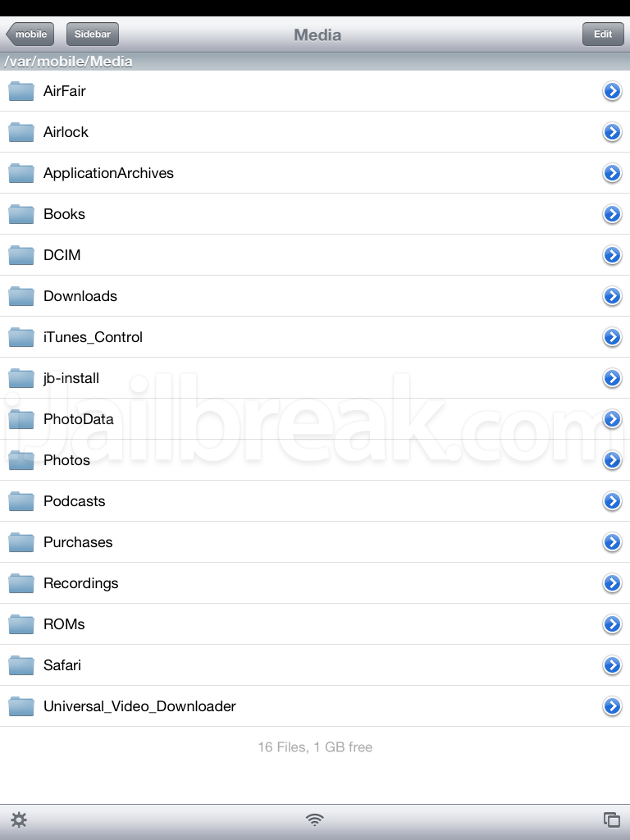 These are just our picks for the must-have download utilities available through Cydia. Did we miss an important app, tweak, or utility? Feel feel to share your favorite download utility in the comments section below.