If you remember awhile back now to October 2009, you may remember that the RipDev Team announced that they would be leaving the jailbreak community (A sad time for us all). And in case you do not even know who the RipDev Team were, they were a development team that were around since the very first jailbreak. They created many famous apps/installers such as the Icy installer and overall they made a big impact on the jailbreaking community. While some of RipDevs apps have died out, one of their creations will be coming back to life. Thanks to WeAmDev, the ICY installer will be resurfacing on the iOS firmware generation. We know that most of you will not even be bothered about checking out this installer, but for those of you who are, we are going to show you how to install ICY on the iOS4 to iOS4.2.1 firmware.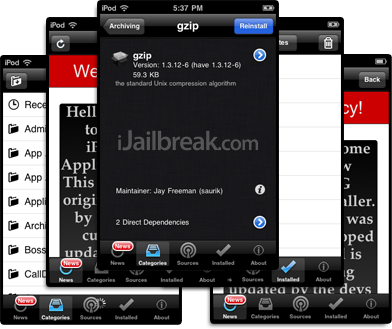 Installing ICY on the iOS4 to iOS4.2.1 Firmware
Step 1) – The first thing you will need to do is add an unofficial Source to Cydia. In order to do this you will need to navigate to Manage > Sources > Edit > Add and add the following Source.
apt.robinofree.com
Step 2) – Now that you have added the robinofree source to Cydia, search for icy in Cydia's search pane and install it to your iDevice. Note: Icy is compatible with the iPhone, iPodTouch and even the iPad (but expect errors, as this installer is in beta testing ).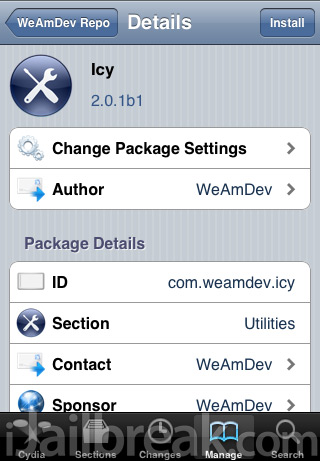 Step 3) – Once you have installed ICY to your iDevice, you can click your home button and you should see the icy icon on your springboard. You can now click the ICY icon and Icy will be up and running on your iDevice.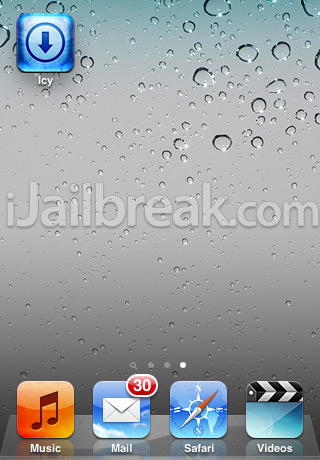 Step 4) – If you are playing around with ICY, you may notice that there are no categories or sources by default. You will need to go into the Sources Tab, click the edit button and add all of the default repositories before you can begin browsing for apps. Once you do this however, you can begin using ICY just as you would with Cydia!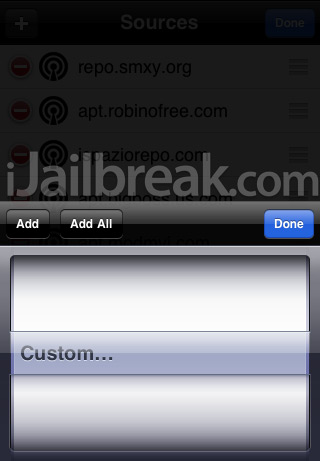 We realize that the chances of using the ICY installer over Cydia, are slim to none. However, it is still a cool project that WeAreDev are reviving! Let us know your thoughts on the new iOS ICY installer.
Screenshots: