One of the most important applications to install after jailbreaking your iPhone, iPod Touch or iPad is called OpenSSH. OpenSSH is a secure remote system that allows access to your iPhone, iPod Touch or iPad filesystem over a WiFi network, with a default username: root and password: alpine. This step-by-step guide will show you how to install OpenSSH on your jailbroken iPhone, iPod Touch or iPad.
Note: If your iPhone, iPod Touch or iPad is not jailbroken you can follow our how to jailbreak guides by clicking here.
Step 1: The first thing you will need to do is launch Cydia from your iDevices SpringBoard.
Step 2: Tap the Search tab located on the bottom tab bar and search for OpenSSH.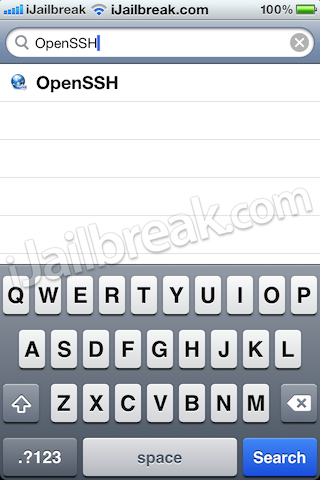 Step 3: Once OpenSSH appears, tap it.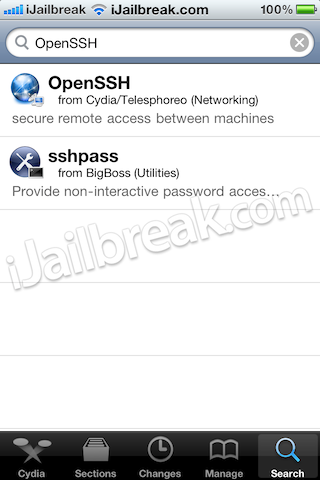 Step 4: You should see OpenSSH (version 5.8p1-9) or a higher version depending if OpenSSH has been updated. Tap Install.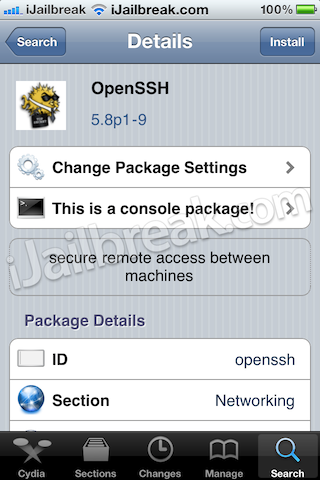 Step 5: Tap Confirm in the top right corner.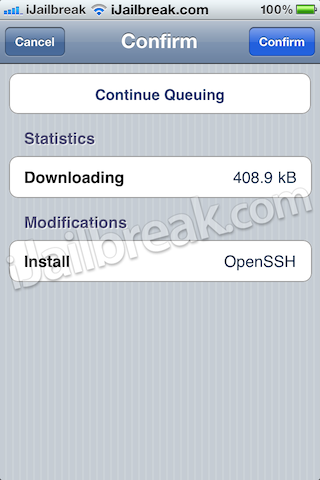 Step 6: You should now see OpenSSH package being installed. Once installation is done, tap Return to Cydia and press the Home button on your iDevice to return to SpringBoard.
Congrats! You just learned how to install OpenSSH on your jailbroken iPhone, iPod Touch or iPad. For more how to guides from iJailbreak.com check out our how to section by clicking here. Leave any questions or thoughts in the comments section below…