Google has started rolling out Android 4.2 Jelly Bean to the Nexus 7 via an OTA (over the air) update. Although OTA updates are very convenient, the only downside to them is that it can take days before the OTA update reaches you.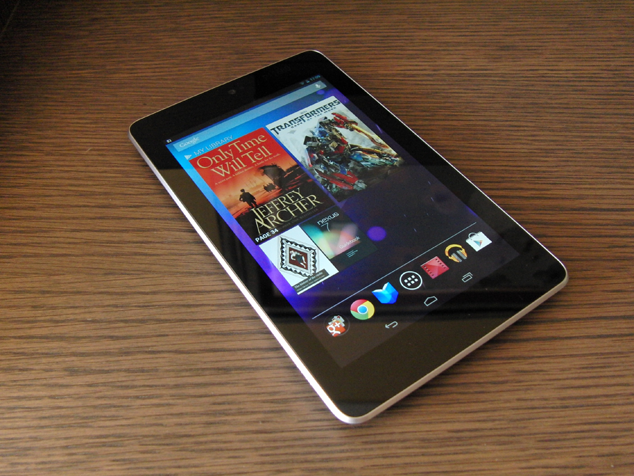 If you are one of those people who can't wait to take advantage of the new features in Android 4.2 Jelly Bean then you will be glad to know in this tutorial, compliments to AndroidPolice, you will learn how to manually update your Nexus 7 (bought from the Google Play Store) to Android 4.2 Jelly Bean. The only perquisite to this tutorial is that your Nexus 7 needs to be running Android 4.1.2 build JZO54K and needs to have an unlocked bootloader.
How To Update Nexus 7 To Android 4.2
Step 1) – The first thing you will need to do is download Android 4.2 from Google's servers (link).
Step 2) – If you have a custom recovery you can treat this update as any other ROM or zip file. Meaning you will need to copy it to your internal SD card, reboot into recovery mode and then flash it. As for those who do not have a custom recovery, proceed to step 3.
Step 3) – Next you will need to reboot your Nexus 7 and hold down the VolDn button. Once you see the fastboot menu and the word start, press VolUp until you see Recovery and then press the power button to enter recovery. You will see an Android with a red exclamation point. Now press VolUp+Power together. Select the 2nd option called apply update from adb.
Step 4) – Connect your Nexus 7 to your computer via the USB cable.
Step 5) – Ensure that you have adb installed, if you don't follow this guide (link). With adb installed you will need to open up command prompt in the same directory as the update you downloaded in step 1 and enter the following command:
adb sideload 094f6629314a.signed-nakasi-JOP40C-from-JZO54K.094f6629.zip
Once you enter the command above Android 4.2 Jelly Bean will begin being installed to your Nexus 7. Once the progress bar reaches 100% you can reboot and enjoy Android 4.2 on your Nexus 7. If you have any further questions please turn your attention to the comments section below.