A new iOS 7.1.1 untethered jailbreak called PanGu was released yesterday. Many of you are probably wanting to jailbreak your device but aren't sure how to. You can pretty much jailbreak any iPhone, iPad and iPod touch that can run iOS 7.1 – iOS 7.1.1. The iPhone 4, iPhone 4s, iPhone 5, iPhone 5c, iPhone 5s, iPod touch 5th gen, iPad 2, iPad 3, iPad 4, iPad Air, iPad mini and iPad mini with Retina display will work with the PanGu jailbreak.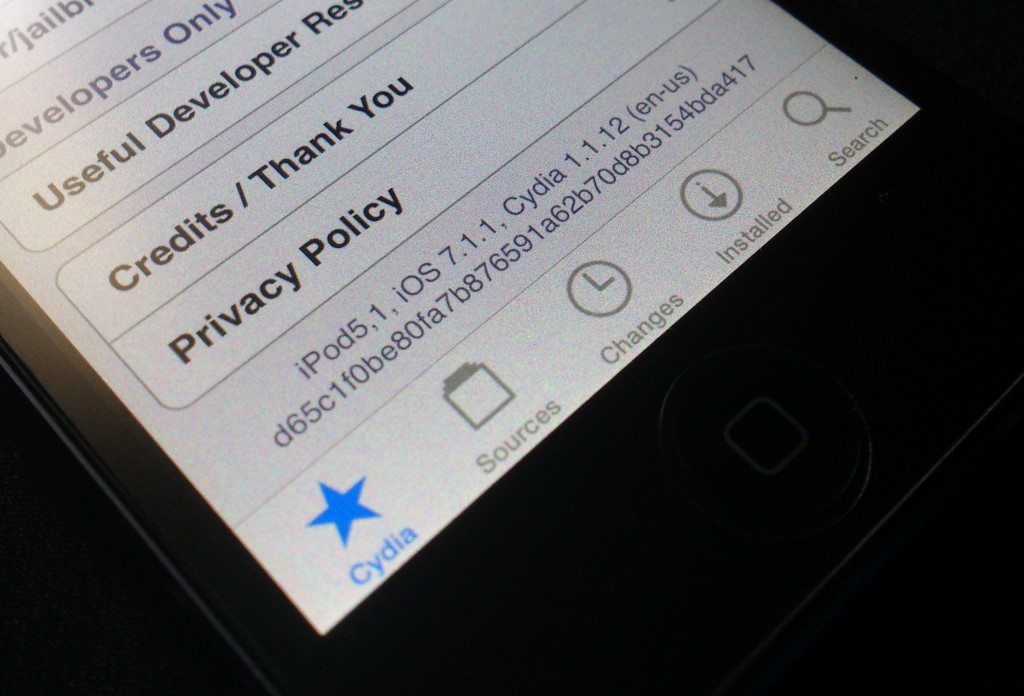 For now, the PanGu tool is only available on Windows, so you'll need access to Windows OS to jailbreak your iOS device.
Here's a step-by-step tutorial on how to use the PanGu tool and jailbreak iOS 7.1.1 untethered. You're going to need an iOS device that's on iOS 7.1 or higher, a Windows PC and a little patience.
Firstly, download the PanGu iOS 7.1.1 jailbreak tool for Windows from the iJailbreak Downloads Section.
Now, using the USB cable, connect your iPhone, iPod Touch or iPad to the computer. Make sure to make a backup in iTunes before you proceed and make sure you're on iOS 7.1 or later. Also, if you have a Passcode lock, turn that off.
Launch PanGu 1.0.exe on your computer and plug in your iOS device running iOS 7.1.x.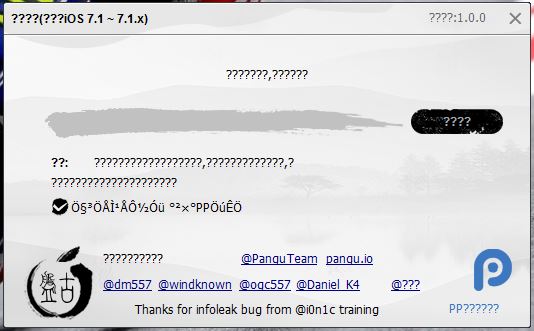 The PanGu tool will have unknown characters on it as it was written on a language that Windows won't understand. This is normal. It's similar to the Evasi0n tool. You should be able to recognize the Jailbreak button easily.
You should see your iOS device with the installed firmware shown on top of the Progress bar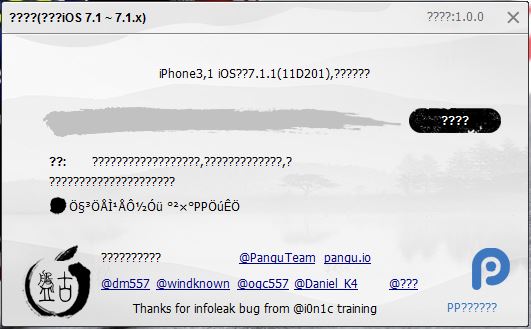 Uncheck the checked box below the Progress bar. This will not install the Chinese Privacy Store.
Now go to Settings>General>Date & Time on your iOS device, disable Set Automatically and change the date to June 2nd 2014.
Click on the Jailbreak button, which is next to the Progress bar. The process should start.
Tap on the PanGu icon that will appear on your Homescreen to proceed. It'll ask you to keep the device connected and not to close the app.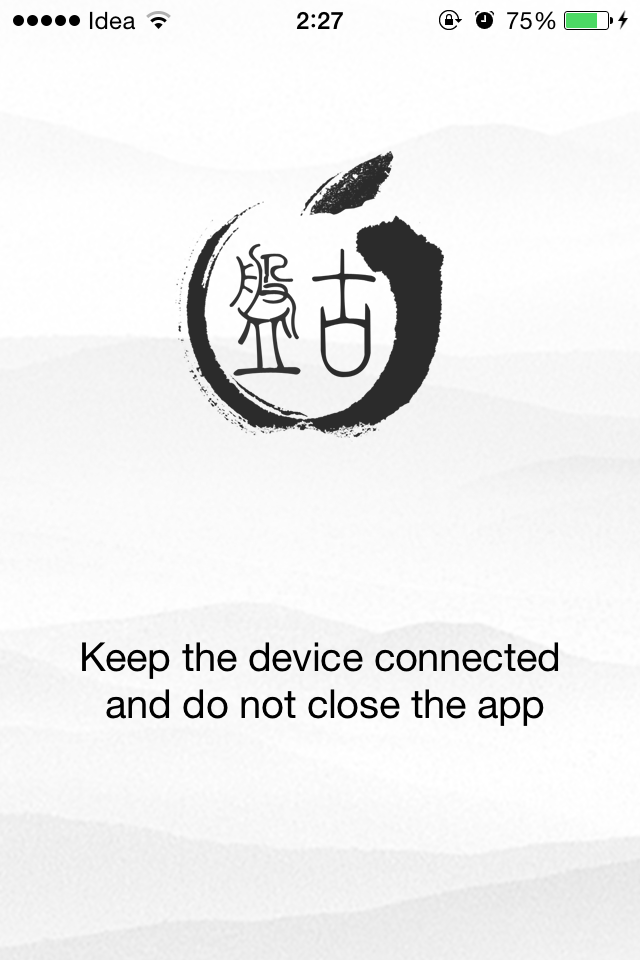 Wait patiently for 5-10 minutes. Your device will reboot and you should see an Enjoy your jailbreak message. Unlock your device and you'll see Cydia on the Homescreen.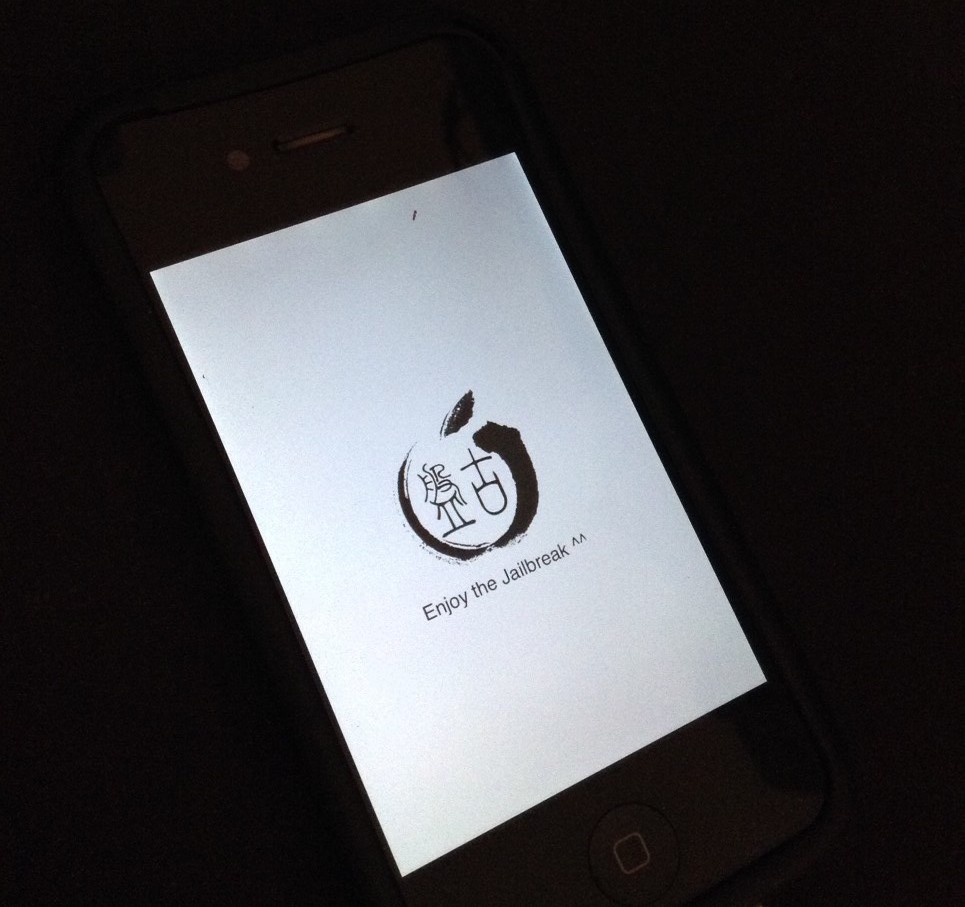 Yay! You've successfully jailbroken your iOS device. You can now enjoy a fully untethered iOS 7.1.x jailbreak. The date will be automatically set to normal upon reboot and Set Automatically will be enabled.
Let us know if you run into any problems while jailbreaking your iOS device. Enjoy the jailbreak!