Have you been waiting to jailbreak your iOS device on iOS 7.1 or higher? Have you had enough of all the teasing from various iOS hackers? Well, now there's an iOS 7.1.1 untethered jailbreak that you can actually enjoy. A Chinese team has released a new tool called PanGu that will jailbreak any iOS device running on iOS 7.1 or higher.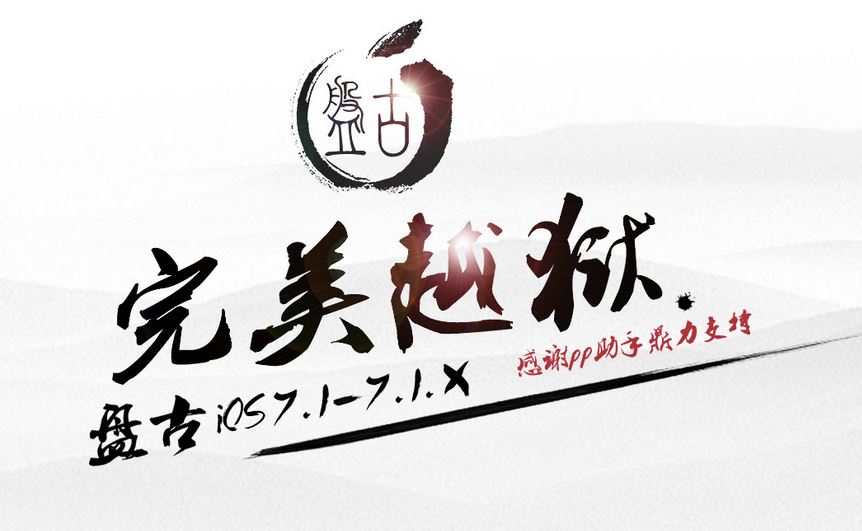 If you're on iOS 7.1 or later and want to jailbreak your device, the PanGu tool has been confirmed as working. It will indeed jailbreak your iOS device, but we're still not sure if it's very safe to use. Apparently, the tool will also install a Chinese Piracy Store that can be used to download pirated apps. The tool is in Chinese and is currently only available for the Windows OS. A Mac version of PanGu is, however, in development.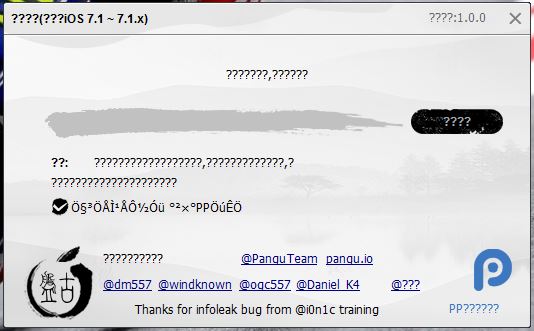 iOS hacker iH8sn0w has confirmed that the tool works and there is no spyware etc. He also tweeted that this iOS 7.1.1 untethered jailbreak burns two exploits that could've been used for an iOS 8 jailbreak.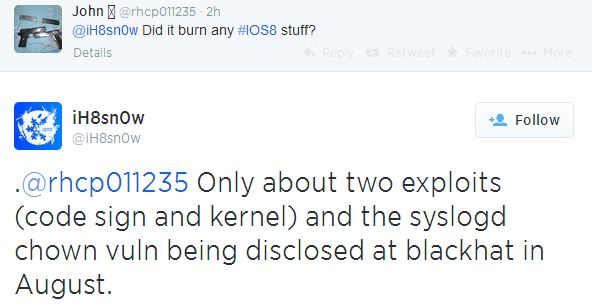 The Chinese team, which consists of Daniel_K4, dm557, windknown, and OGC557, may have used exploits that were showcased during a training session conducted by iOS expert I0n1c. The hacker tweeted that it would not be okay if the PanGu jailbreak uses exploits that were disclosed during the session.

Still, if you're desperate to jailbreak, then you can download the PanGu tool using the direct link below. Many users have confirmed that the tool is working and an iOS 7.1.1 untethered jailbreak is achieved.
Download PanGu v1.0 for Windows
Try it at your own risk and make sure to create a backup before you do.
UPDATE #1: How to jailbreak iOS 7.1.1 on iPhone, iPod Touch and iPad using PanGu on Windows
UPDATE #2: Remove PPSync and install AppSync Unified after iOS 7.1.1 jailbreak
UPDATE #3: iOS 7.1 / iOS 7.1.1 compatible Cydia jailbreak tweaks [LIST]